What is Locum Tenens?
Barton Associate's Guide to What Locum Tenens Means
Choosing to work locum tenens is an attractive option for medical providers including MDs, NPs, PAs, CRNAs, and Dentist, to gain clinical experience, get career flexibility, and avoid burnout.
When locum tenens providers are engaged, rested, and well-paid, they're able to provide better care, which benefits everyone — especially patients!
Watch the video below or keep reading to learn more about locum tenens and what it means to choose the locum life.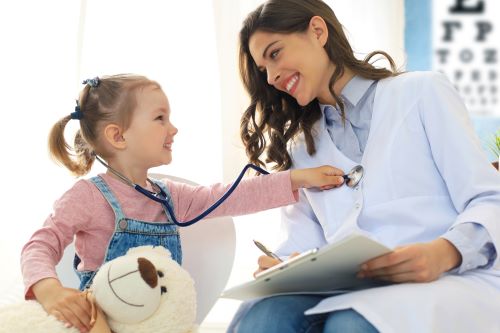 Learn More About Locum Tenens
Locum Tenens Providers
Physicians, NPs, PAs, Dentists, and CRNAs are in High Demand
What's is a 'locum tenens physician'?
"Locum Tenens" is Latin for "holding one's place." 
A locum tenens staffing and recruiting agency such as Barton Associates assigns physicians, PAs, NPs, CRNAs and dentists to short- and long-term positions at hospitals, medical practices and organizations across the United States.
There is a critical shortage of healthcare providers in the United States — and this shortage is growing at an alarming rate. This is where locum tenens providers can assist. In many markets and areas of practice, the supply of doctors is not sufficient to meet the needs of healthcare practices and their patients.
As a result, organizations are increasingly turning to locum tenens firms such as Barton Associates for fast and efficient physician, physician assistant, nurse practitioner, CRNA and dentist staffing solutions.
Who's Going Locum?
The short answer? All medical providers are able to choose the locum life, and they are!
The increased need for healthcare providers nationwide creates a challenge that locum tenens providers are uniquely suited to solve.
Locum tenens adds hiring flexibility for both clients and healthcare professionals because of its short-term assignment structure. This means hospitals, clinics, IHS facilities, urgent cares, and a vast array of other healthcare facilities looking to hire a healthcare provider are no longer at the mercy of the talent in their region and long interview and hiring processes.
Healthcare providers also the gain the flexibility to travel, experience new practice settings, learn from other medical providers, and they are not limited to the regional facilities within driving distance.
With Barton Associates, new jobs are added daily. Our locum tenens jobs board is your access to the newly listed openings.
Find Locum Tenens Job Opportunities
A Small Selection of Barton Associate's New Locum Jobs
Why do Medical Providers Choose Locum Tenens?
The Locum Life Explained
Why Providers Go Locum
Healthcare professionals from new graduates to recently-retired providers choose the locum tenens lifestyle for a wide variety of reasons including:
Wanting to travel the U.S while still earning an income to pay back their loans. 

Keeping their skills sharp and fending off boredom. After working long hours for years, many medical providers find retirement underwhelming. Barton Associates works with providers who have recently sold their practice or retired who are looking to keep working but on their terms. 

Wanting the flexibility to choose their own hours, how much they work, and where they work

Wanting to experience other practice settings

Wanting to help in underserved areas of the U.S., which there are many. Think rural towns, critical access hospitals, IHS facilities, mountain regions, and inner cities.

Wanting to learn from leaders in their field. When a medical provider selects a perm role, they may be limiting themselves to the leaders at their facility. Traveling allows them to learn new skills from different leaders in their field. 

Earning more! It is true, supply and demand for locum tenens medical providers means that locums can make more traveling than at a perm role. 
Who Can Become a Locum Provider?
NEW GRADS
As a new graduate, locum tenens gives you real-world experience to help you bolster your resume and build confidence in your abilities. Thanks to the flexibility that comes with locum tenens work, you can try different assignments to get an idea of what type of setting you prefer most.
NEWLY RETIRED
Entering the twilight of your career, but not looking to fully retire? Locum tenens helps seasoned physicians, dentists, NPs, and PAs scale back their hours while still providing care to those who need it.
EXPERIENCED
If you're several years into your career, there's a good chance you're beginning to feel burned out by the rigorous schedule and workload. Locum tenens lets you take a step back and rethink how you'd like to approach your career. Want to travel, take on fewer hours, or only work weekdays? With locum tenens, you can.
Why Locum Tenens?
Locum Tenens Providers and Medical Facilities Benefit
Why do medical facilities work with locums?
There is a a critical shortage of medical providers (MDs, DOs, NPs, NPs, Dentists, and CRNAs) in the U.S. due to multiple factors including:
Little-to-no change in the number of residency spots for physicians meaning leading to zero change in the number of new physicians practicing each year

More physicians aging-out of practice due to age or burnout 

Increased access to healthcare mean that the demand for physicians is growing

An aging population that is living longer than ever that need care

And, most recently, delayed preventative care due to facilities shutting down due to COVID-19
To combat this, nurse practitioners, physician assistants, and even nurses have stepped up taking on added responsibilities, and gaining more autonomy to practice. During the pandemic, multiple states lifted laws for NPs and PAs regarding having an MD overseeing their work. But, even with these highly-skilled providers stepping up, there is still a critical shortage of all types of medical providers to combat.
To keep the doors open, facilities like critical access hospitals, IHS facilities, clinics, private practices, hospitals, and more rely on locum tenens providers to provide critical care to their patients. The locum life is not for everyone, but those who chose it are truly saving lives. Learn more about these medical providers and the facilities they work at.
Staffing Your Facility With Locum Tenens Providers
Partnering with a locum tenens company gives hospitals, private practices, urgent cares, IHS facilities, and a vast array of other organizations the flexibility to overcome short and-long term gaps in coverage due to:
Unplanned or planned gaps in coverage from illness, leaves, or sabbaticals.

Increased patient volume due to cold and flu season, pandemics/endemics, seasonal accidents, opening of summer camps, etc.

Advanced planning to avoid burnout. Facilities will use Barton Associates to add additional personnel to their teams, allowing permanent staff to take vacation time.

Problems finding permanent staff.  Many facilities sue locums because they are located in geographically challenging locations or because they need a specialized medical provider.

Expanding the services offered at their current facility or the addition of new locations. Locums can fill the gap until permanent providers can be hired. 

Surge staffing at the local, federal, or state government levels due to natural disasters, humanitarian crises, or to staff large-scale projects with a large number of medical providers. 
So, how does the locum tenens staffing process work with Barton Associates?
The Process
Locum Providers
For Clients
Locum Providers
INITIAL CONSULTATION WITH A BARTON RECRUITER
Once you start with a locum tenens agency, you'll schedule a phone consultation to discuss your interests, goals, and work history. This gives your recruiter good insight into the types of opportunities you're looking for, and makes your overall job-search process more efficient.
1
For Clients
IDENTIFY YOUR NEED
Your locum tenens agency will work with you to gather key pieces of information, including the type of physician, nurse practitioner, physician assistant, dentist, or certified registered nurse anesthetist you need, when and for how long you need them, and your budget parameters.
Locum Providers
REVIEW & APPLY TO OPEN LOCUM JOBS
Once you've had a chance to evaluate your options and decide which position(s) you're interested in, your recruiter will submit your CV and other critical information to the hiring manager for review. This sometimes includes setting up a phone interview to ensure both you and the manager agree it's a good fit.
2
For Clients
INTERVIEW CANDIDATE(S)
Once you've selected the locum tenens candidate(s) you're interested in, your account manager will coordinate interviews with you and your team, if required. Generally, these interviews occur over the phone and provide the opportunity to get to know the candidate(s) so you can make an informed decision.
Locum Providers
INTERVIEW & MAKE YOUR DECISION
If, after evaluating your options, you and the hiring organization decide to move forward, your recruiter will put the details of the locum assignment on paper and finalize the arrangement.
3
For Clients
SELECT A LOCUM PROVIDER
After you've had a chance to evaluate all the locum candidates, simply let your account manager know which one you'd like to staff your facility. They will then coordinate the offer and ensure your provider of choice is on board with joining your team.
Locum Providers
FINALIZE LICENSING, CREDENTIALING, AND TRAVEL DETAILS
Once you've agreed to move forward, your recruiter will work with you to handle any remaining details. At Barton, we'll assign both a licensing and credentialing specialist and a travel specialist to guide you.
4
For Clients
FINALIZE CREDENTIALING
After you and your locum have both agreed to move forward, your account manager will coordinate any necessary credentialing between your facility and the locum. That way, the process will go as smoothly as possible and your locum will be ready to go on day one!
Locum Providers
START YOUR LOCUM JOB!
Now that you've tackled all the details, you're ready to get started. Being a locum provider means you're an independent contractor, and you're typically paid on a net-15 basis. Keep in touch with your recruiter during your placement for help with addressing any issues or concerns. Given the temporary nature of locum placements, it's important to discuss the potential for a contract extension at your current facility, or other opportunities your recruiter has available for you once your current placement has ended.
5
For Clients
SUBMIT YOUR PAYMENT
While the locum physician, nurse practitioner, physician assistant, dentist, or certified registered nurse anesthetist is on assignment, you will only need to pay your locum agency the agreed-upon amount. Unlike hiring a permanent employee, you incur no overhead costs associated with medical benefits, retirement plans, or medical malpractice insurance. Nice and simple!
Frequently Asked Questions [FAQs] About Locum Tenens
Learn More About Locum Tenens
Q:  Do I have a choice where I'm placed? 
A: As a 1099 contractor, you, the locum, decide if you take an assignment or not. You can choose to take back-to-back assignments, or take one a quarter. Since you are an independent contractor, the decision is yours.
Q: Who makes travel arrangements/how is travel compensated?
A: With most Barton Associates locum tenens assignments travel including flights, hotels, car rentals, and other modes of transportation (ferries) are covered by the client and organized by Barton Associate's in-house travel team.
Q: How do I get licensed for specific states?
A: If a medical provider working with Barton is interested in obtaining additional licenses, Barton Associate's licensing team will help obtain new licenses as long as it is beneficial for both parties.
Q. How do I complete credentialing?
A.  Barton Associate's in-house credentialing team works with clients and the locums to ensure a smooth credentialing process