Locum Tenens Salary Guides by Specialty
Locums are in high demand, but their locum tenens salaries are even higher!
Whether you're just starting to explore your medical career options, or if you're a tenured physician or advanced practitioner, working locums are needed now more than ever to fill staffing gaps due to medical provider and physician shortages nationwide. Barton works with thousands of healthcare organizations and facilities across the country who are offering competitive locum tenens salaries to talented candidates.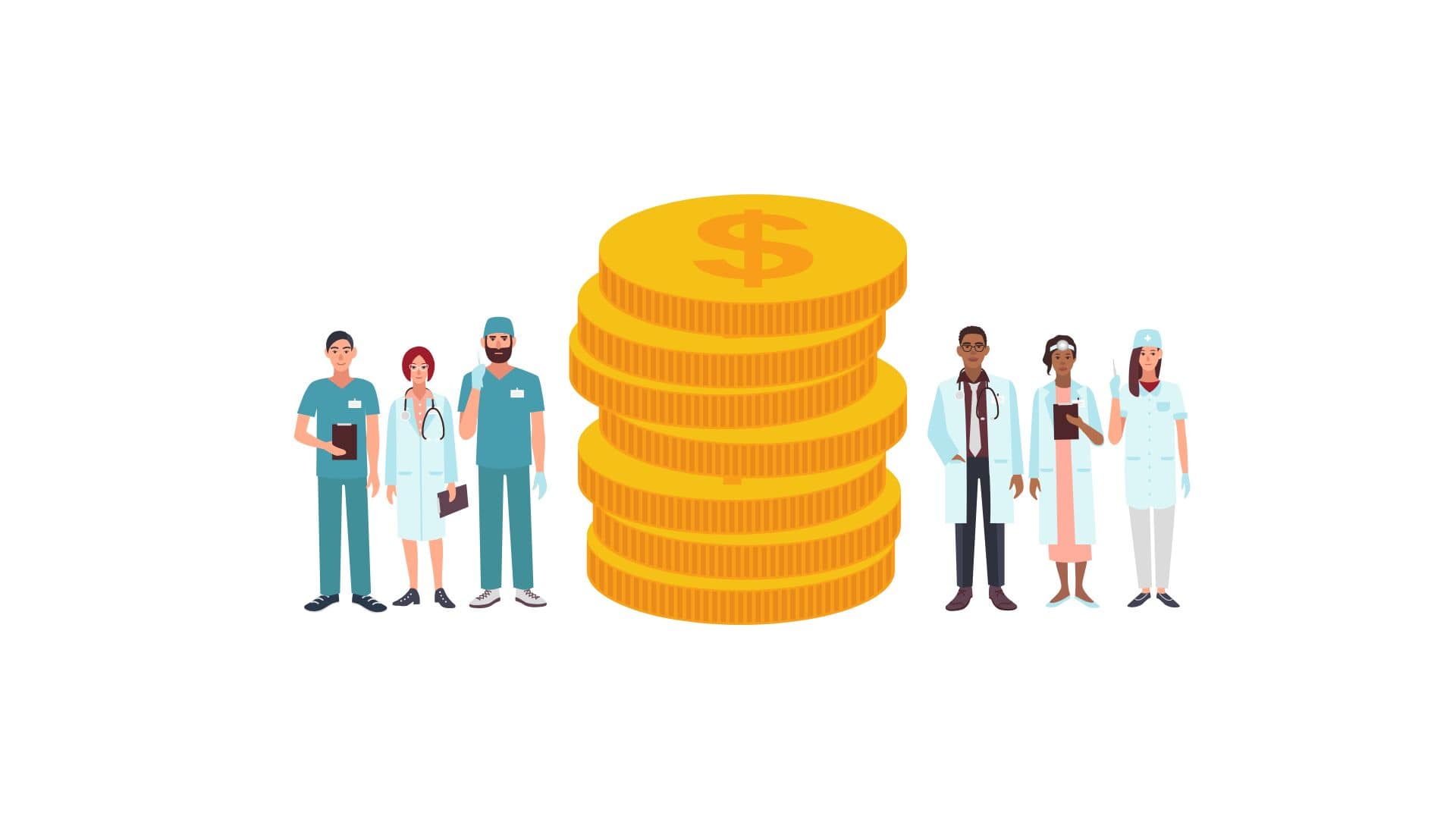 Contact Barton Today
Complete the form to learn how we can help you find the perfect opportunity!
What Affects Locum Tenens Salary Rates?
Earn More as a Barton Locum
Physicians and advanced practititoners across the board of medical specialties can dependably increase their salaries across by doing locum tenens work. However, even locum tenens pay rates vary based on a number of different factors.
Since locum tenens physicians and providers are independent contractors, pay rates can mildly fluctuate between different locum tenens assignments. Variations in pay can be due to location, experience, urgency, and a long list of other particulars like working part time when the need was for full time coverage.
However, outside of these finer points, the most glaringly obvious factors that determine your earning potential from locum tenens jobs are what provider type you are, and your medical specialty. Our Provider Salary Tool can tell you how much more you can make as a locum than the average physician or advanced practitioner.
If you still have burning questions, Barton has your back. We compiled all of the most relevant questions, answers, statistics, and comparisons for top-earning locum specialties so you don't have to.
See How Locum Tenens Salaries in Your Medical Specialty Compare
CLICK YOUR AREA OF MEDICAL PRACTICE TO SEE YOUR SPECIALTY LOCUM TENENS SALARY GUIDE
Don't See Your Specialty? No Worries!
FIND YOUR BRANCH OF PRACTICE FROM OUR 100+ SUPPORTED SPECIALTIES TO SEE JOBS
BARTON'S 3-STEP PROCESS
How It Works
Barton coordinates your job search from start to finish!
1
TALK WITH A REP
We'll schedule a phone consultation with a Barton Associates team member to discuss your interests, goals, and work history in order to get a sense of what you're looking for in your next job.
Your Barton team will then go to work, compiling a list of open jobs in our extensive network that match your interests and skill set.
2
REVIEW YOUR OPTIONS
Once you've had a chance to evaluate your list of opportunities, your Barton rep will submit your information to facility you want to take an assignment at.
If there's a match, we'll work with the client manager on next steps.
3
START YOUR JOB!
Don't worry! Barton Associates will handle licensing, credentialing, and travel arrangements before you arrive.
Your Barton rep will also work with your new facility to ensure you're set up and ready to go on day one.
LEARN MORE
Complete the following form to learn more about how we can help you find the perfect opportunity