Locum Tenens Surgery Staffing
Locum Tenens Surgery Staffing

Staffing Your Healthcare Facility With Surgical Locums
Barton builds connections with thousands of skilled locum tenens surgery professionals nationwide specializing in anesthesiology, general surgery, neurosurgery, cardiovascular and thoracic surgery, pediatric surgery, and more who are looking for locum tenens assignments to fill gaps in coverage at healthcare facilities across the country for both short- and long-term engagements. 
Get Started
Seeking Surgery Specialists to Fill Gaps in Coverage?
Barton Fills Your Open Surgical Roles With Ease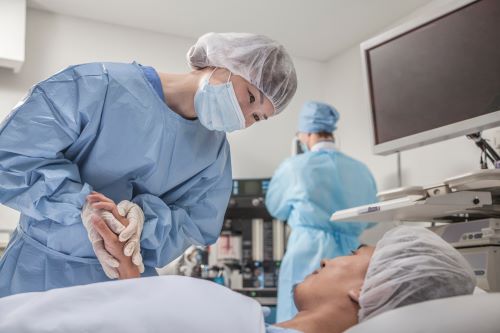 As projections by the American Association of Medical Colleges estimate shortages of anywhere between 15,800 to 30,200 surgery professionals by the year 2034, the demand for medical providers specializing in surgery is expected to exceed 25% in the near future while the supply of surgical specialists falls short to surgery needs nationwide. Integrating locum tenens surgery professionals into your facility staffing plan is a proactive strategy to fill upcoming gaps in coverage at your healthcare institution.
Our experienced recruiting team connects hundreds of talented surgical physicians, anesthetists, certified registered nurse anesthetists, nurse practitioners, and physician assistants with a diverse range of healthcare facility types throughout the country every month. Barton's exhaustive network made up of over 41,000 locum surgical providers gives us the ability to seamlessly fulfill your unique staffing needs with top locum tenens surgical specialists across the nation.
The vast pool of surgery locums built by our dedicated recruiters is inclusive of MDs, DOs, CRNAs, NPs, and PAs who specialize in an inclusive range of fields, and our teams work hard every day to grow the Barton database of locum surgical professionals in order to ensure that when our clients are in need of surgical coverage, that we have their backs!
What Surgery Specialties Does Barton Staff?
The Expansive Barton Database Includes a Broad Range of Surgery Specialists
Anesthesiology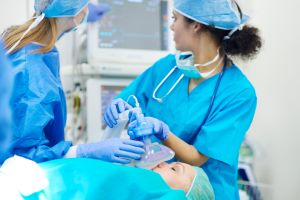 CRNAs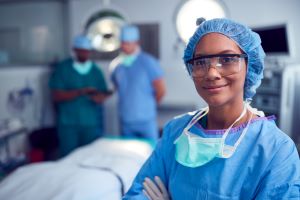 Neurological Surgery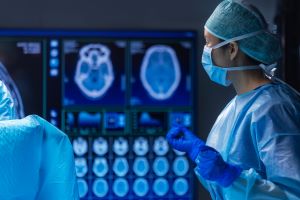 Cardiovascular & Thoracic Surgery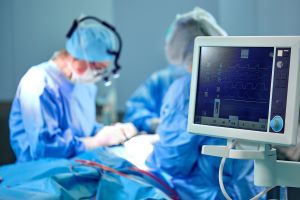 Vascular Surgery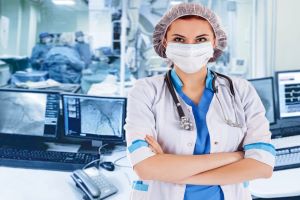 Orthopedic Surgery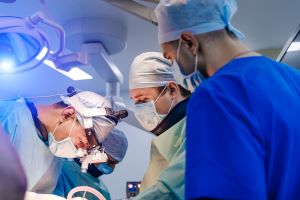 Pediatric Surgery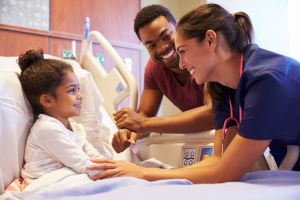 Otolaryngology/ENT Surgery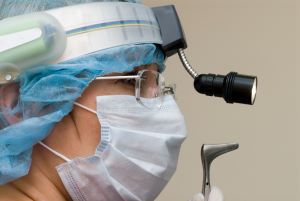 Plastics/Cosmetic Surgery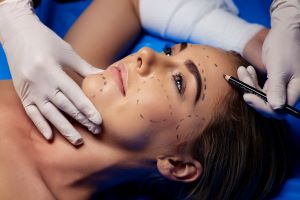 Oral and Maxillofacial Surgery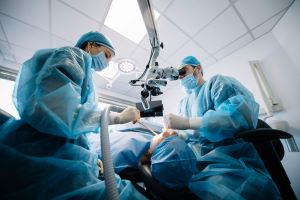 Transplant Surgery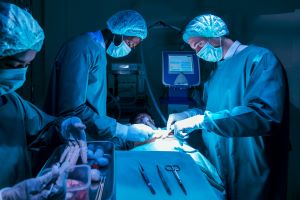 Trauma Surgery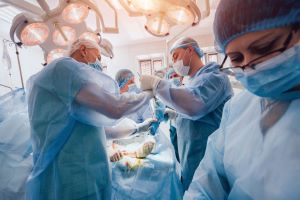 Urology Surgery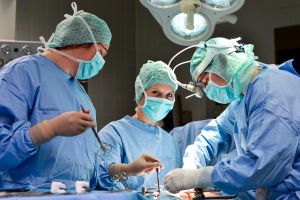 Bariatric Surgery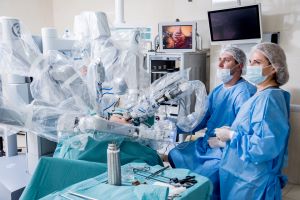 Hand Surgery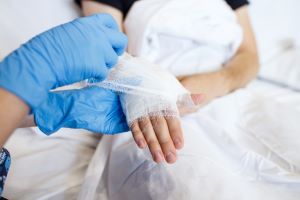 Colon and Rectal Surgery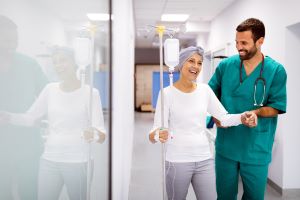 Cardiothoracic Surgery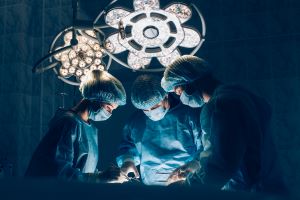 Pediatric Neurological Surgery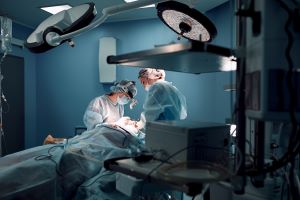 Pediatric ENT Surgery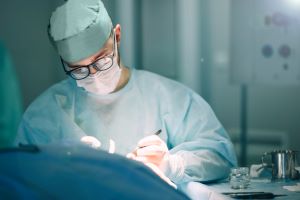 Pediatric Urology Surgery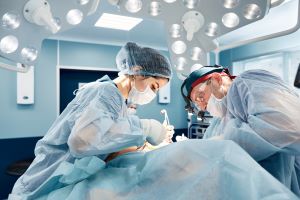 Surgical Critical Care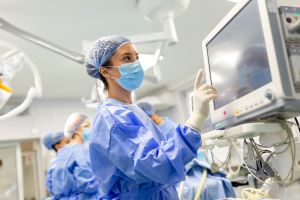 Thoracic Surgery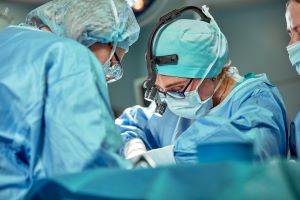 Why Choose to Staff With Barton?
Unmatched Support and Efficiency Are What Make The Barton Difference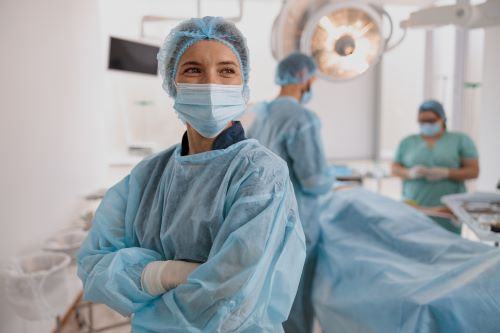 As a leading locum tenens agency at the forefront of the industry in the country, Barton Associates has the national footprint required to service clients across every U.S. timezone with superior support from every angle. Our clients receieve individualized 1 on 1 support from their account managers, who serve as their single point of contact working to find the most qualified candidates across every state to satisfy your unique surgical staffing needs.
Our team consisting of more than 300 committed recruiters works diligently  to identify the most talented surgery locums across the nation, taking the time to collect all of the most critical information necessary to simplify your candidate search, and conducting thorough reference checks for every candidate. At the same time that our recruiters are busy identifying the best providers to add to the Barton database, our specialized risk team ensures that each and every locum coming through our system is vetted through comprehensive background checks.
Our in-house licensing and credentialing teams work to streamline the onboarding process by handling all of the tedious paperwork needed to get our locum providers to work as efficiently as possible, while our experienced travel team makes every travel and accommodation arrangement necessary to get our locums through the doors of your facility hitting the ground running.
Our client base grows bigger every day, and since 2001, Barton's locum surgery specialists have been successfully placed on assignments at a wide variety of practice settings including:
Regional Medical Centers

Ambulatory Surgical Centers

Community Health Centers

Federally Qualified Health Centers
Indian Health Centers

Corporate Clinics

Long-Term Acute Care Centers

Cosmetic Centers
Critical Access Hospitals

Private Practice

Specialty Hospitals

Telemedicine
How Locum Staffing Can Benefit Your Facility
Utilizing Locum Tenens Professionals Comes With Major Perks for Your Organization
When hiring a permanent surgery specialist, healthcare facilities are forced to pay for additional expenses on top of that provider's salary, including but not limited to, benefits, signing bonuses, health insurance, and relocation fees. However, staffing with a locum tenens provider can save your healthcare organization up to $300,000 in expenses depending on your facility's location!
The hiring process for full time surgical professionals also takes much longer than that of a locum provider, which means that as you search for a permanent candidate, your facility loses money due to gaps in patient care, low employee morale, interrupted workflow, as well as cost of lost referrals. With a locum tenens professional, your facility only needs to worry about salary, while we handle the rest!
Ready to start staffing with Barton?  Learn more about staffing with locums now or fill out the form on this page below after selecting "Looking to Staff". 
Get In Touch Today
When you work with Barton, you'll get specialized, 1 on 1 support from your dedicated account manager, who takes care of finding the right candidates, reviewing CVs, conducting initial interviews, and thoroughly checking references in order to fill your openings as quickly and efficiently as possible. Our providers are available to fill needs for just about any position, and can be available within as little as 24 hours for assignments ranging anywhere from a few days, to six months or longer.
From securing the perfect candidate, to credentialing and travel-related issues, our extensive operations team handles the entire locum tenens staffing process for you, ensuring a smooth and stress-free experience.
All you have to do is review the options and choose the best fit for your practice — We'll handle malpractice insurance, licensing, credentialing, travel, and housing, helping to get your new locums to work as quickly as possible. It's all facilitated by your personally assigned account manager, who will work with you every step of the way.
Our skilled recruiters establish strong connections with thousands of locum tenens medical professionals nationwide in order to ensure our clients can find the most experienced, qualified candidates needed to staff their facilities with ease. Get in touch with us today to start staffing with one of our experienced account managers!
Testimonials

Connie, Medical Staffing Coordinator — I love working with you and hope that we can continue our working relationship.
Brett C., Manager of Physician Recruitment  — The candidates I receive are invariably well-screened and informed.
Scott S., Locum Tenens Client — Barton is on my short list to call when our group has a locums need.
Libby W., Manager of Medical Staff Services — Without a doubt, I highly recommend Barton Associates to my colleagues in the medical staff services field.