Complete Men's Health Checklists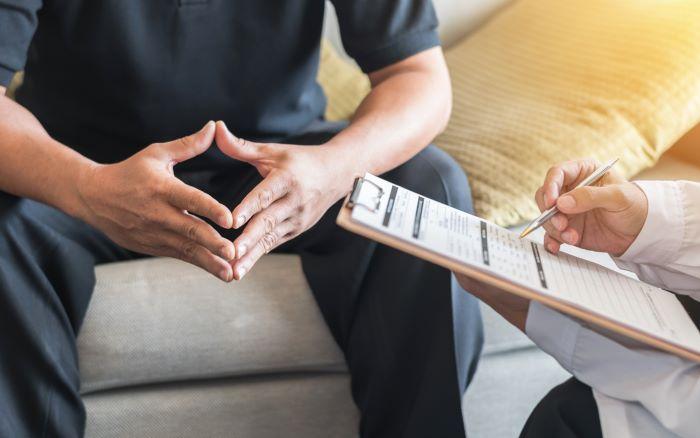 A MAN'S COMPREHENSIVE GUIDE TO RECOMMENDED HEALTHCARE EXAMS, SCREENINGS, VACCINES, AND MORE
Men's health risk for contracting cancer, heart disease, diabetes, and other top killing diseases increases as they get older. While tedious, it's important to stay proactive in keeping up with all of your recommended appointments throughout your lifetime. This means adding on new types of screenings and appointments as well as increasing your frequency of doctor's visits the older you get.
Keeping track of all the tests, medical exams, screenings, and vaccines you should be getting month by month, and year by year is challenging. There are so many preventative health measures recommended for men that it can be hard to keep track, especially as you age.
Taking control of your health should feel empowering, not overwhelming. Streamline your appointment scheduling by using our printable Complete Men's Health Checklists, where we compiled all of the men's health recommendations we could find from healthcare professionals, and organized them by purpose, frequency, and age group.
Simply find your age group, print the checklist, and get to scheduling with your doctor!
Complete Checklist for Men Aged 18-39
Complete Checklist for Men Aged 40-49
Complete Men's Health Checklist by Age