Colorado | Locum Tenens Travel Lifestyle
The mountains and wildlife of Colorado await! Colorado is the home of sprawling historic wildlife landscapes and much more.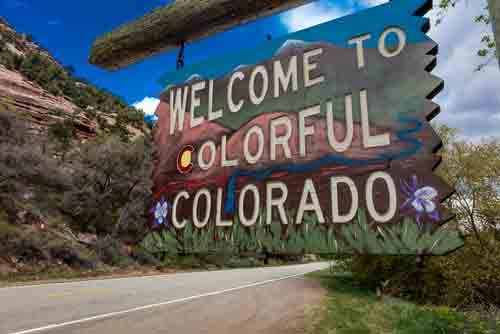 Ready to Hire or Work as a Locum Tenens?
Contact Barton Associates Today
What You Need to Know About Colorado as a Locum Tenens Healthcare Professional
Think about it. You're driving down the highway on your way home from work, thinking about what your next locum tenens assignment will be like. Suddenly, your phone rings and it's your Barton Associates recruiter calling to tell you about this great new opportunity. The only problem is that it is in Alabama, which you know very little about.
Your answer is here! Nobody on the Barton team expects you to know everything about the states you're traveling to. To help you make an informed decision, we've compiled information from TripAdvisor, state government pages, and tourist information sources to give you a glimpse into life in Colorado.
Remember, this is not an exhaustive list. Just a few nuggets of high-level information to get you started in your own research.
Locum Tenens Jobs in Colorado
REVIEW OUR JOB LISTINGS

Physician - Ob/Gyn
Another locum tenens opportunity has arrived in Colorado! Our client is looking for an Ob/Gyn physician to begin coverage in mid November. Hours include 8a – 5p clinic shifts as well as some 24 hour call coverage shifts. The selected locum will be handling all aspects of general Ob/Gyn cases... View This Job

Urology Surgeon
Your next locum tenens opportunity awaits in Colorado! Our client is looking for a urology surgeon to begin coverage immediately. Hours include 8a – 5p shifts for 2 days per month. The selected locum will be handling all aspects of urology surgery cases and procedures. There is a chance for... View This Job
WHAT YOU NEED TO KNOW ABOUT VISITING COLORADO AS A LOCUM TENENS PHYSICIAN, NURSE PRACTITIONER, PHYSICIAN ASSISTANT, CRNA, AND DENTIST
Colorado: A Brief History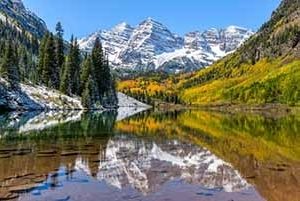 Here are some other fun facts about Colorado:
The state's southwest corner intersects with Utah, Arizona, and New Mexico at a single point known as the Four Corners—the only place in the country where you can stand in four states at the same time.
The Rocky Mountains cover most of the western part of the state. This mountain range stretches from New Mexico into Canada, but Colorado is home to the tallest peak—Mount Elbert, 14,440 feet above sea level.

Colorado has the highest average elevation of any U.S. state. Its capital, Denver, is nicknamed the "Mile-High City" because it sits at 5,280 feet above sea level—exactly one mile.

The Continental Divide, a natural boundary that separates North America's river systems, is in Colorado. Water that falls west of the divide flows to the Pacific Ocean; water that falls to the east heads to the Atlantic Ocean.
See for yourself everything that Colorado has to offer! View our open jobs or fill out our form to have a representative give you a call.
What is there to do and see in Colorado?
ROCKY MOUNTAIN NATIONAL PARK
The soaring mountain peaks, alpine lakes and meadows, forests, and abundant wildlife showcase nature at its best. The park has more than 100 peaks over 10,000 feet, including Longs Peak, the highest in the park, at 14,259 feet.
The park has an extensive system of hiking trails that range from paths of less than a half-mile to full-day and multi-day hikes. If you're lucky, you may see elk, bighorn sheep, deer, and other critters.
PIKES PEAK IN PIKE NATIONAL FOREST
At 14,115 feet in elevation, Pikes Peak, in Pike National Forest, is one of the Southwest's famous "fourteeners," a reference to mountains that stand over 14,000 feet. The snow-capped peak is easily recognizable from the nearby town of Colorado Springs.
This is one of the most visited mountains in the world, second only to Mt. Fuji. Unlike many mountain peaks that are inaccessible to the average person, you can drive to the summit of Pikes Peak on the Pikes Peak Highway, off highway 24, west of Colorado Springs. Travel time is about 1.5 hours. Alternatively, you can take the Pikes Peak Cog Railway for a scenic 8.9-mile trip, with a round-trip time of just over three hours.
ASPEN
Although it's most commonly associated with skiing, Aspen is a year-round destination that can be enjoyed by skiers or non-skiers. Restaurants and stores line the streets, many of which look up to the ski runs on the edge of town.
Aspen also makes for a nice getaway from Denver, just over three hours away. The town has no shortage of luxury hotels, and dining options are plentiful. If you don't want to stay here, you can take a day trip from nearby Glenwood Springs, another popular destination in the area.
The Barton Difference
When You Work With Barton, You Get:
1:1 Support & Attention
In-House Licensing, Credentialing, and Travel Teams

Medical Malpractice Insurance
Click here for more information on all the benefits you get from working with Barton Associates!
Ready to see what locum tenens job openings are available in Colorado? Visit our current job opportunities page, give us a call, or fill out our application form and a recruiter will contact you by phone.
Remember to sign up for SMS texts to be alerted when new roles in Colorado are posted.
Looking for more information about becoming a locum tenens provider? Check out the Barton Blog to learn everything there is to know about the locum tenens life or visit our locum tenens FAQs page.