Family Medicine Locum Tenens

Locum Tenens Opportunities for Locums Specializing in Primary Care
Barton Associates builds connections with thousands of healthcare organizations across the nation which include medical centers and hospitals, community health centers, urgent care clinics, and more who are in need of talented family medicine locum physicians, nurse practitioners, and physician assistants to fill gaps in coverage for short- and long-term engagements.
Get Started
Barton Exclusive Family Medicine Locum Jobs
Locum Family Medicine Physician Jobs
Locum Family Medicine NP Jobs
Locum Family Medicine PA Jobs
Popular Family Medicine Locum Travel Destinations
Barton Has Locum Jobs Wherever Your Travel May Take You
California Jobs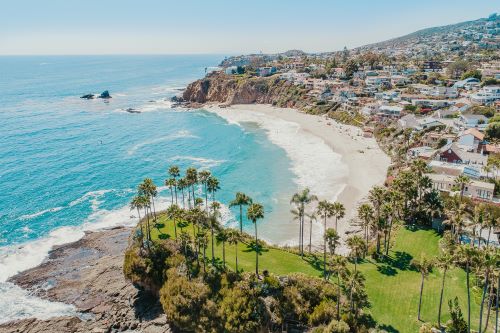 North Carolina Jobs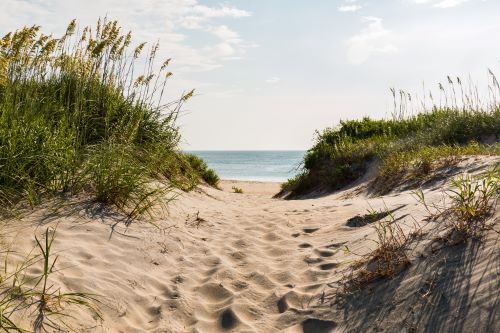 New York Jobs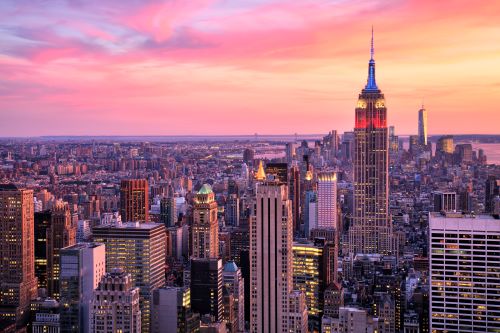 Oregon Jobs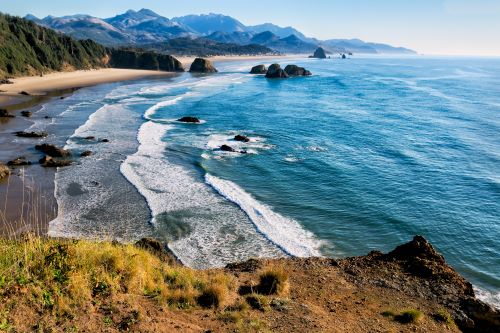 Industry Outlook for Primary Care Professionals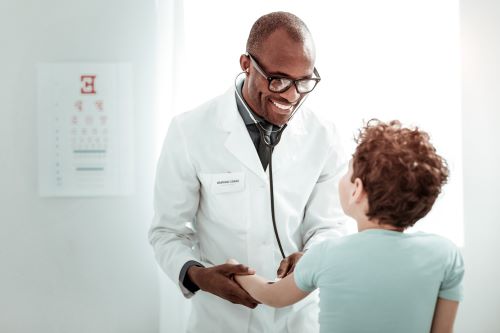 Locum tenens family medicine work rapidly advances your career while empowering you with flexibility and an increased earning potential. With the supply of primary care physicians being only expected to increase by an average of 7.3% across all specialties by 2030, the amount of primary care doctors entering the workforce is a dramatic shortfall in comparison to the projected demand increase of 22.5% according to The Health Resources and Services Administration. 
An estimation by The Association of American Medical Colleges (AAMC) projects a shortage of up to 55,000 primary care physicians in the US within the next decade, with the largest estimated increases in demand being for geriatric physicians at a growth rate of 50%, and internal medicine physicians at a growth rate of 22%. 
As family medicine nurse practitioners and physician assistants are expected to fill gaps within the primary care physician shortage in the next decade, The Bureau of Labor Statistics (BLS) projects the employment growth rate for NPs to increase by an astounding 45%, creating over 120,000 new jobs for these advanced practitioners at a rate of 30,200 new jobs opening every year. BLS also estimates an impressive employment growth rate for PAs of 31% by 2030, increasing PA jobs by 139,100 within the forecasted period at a rate of 38,400 new job openings annually. 
With the primary care market size growing from a value of $260.1 billion in 2021 to a projected $1511.7 billion in 2030 as estimated by Grand View Research, The Staffing Industry Analysts (STI) also report that the locum tenens market is growing at the rapid rate of 27% every year. The skyrocketing demand for family medicine MDs, DOs, NPs, and PAs is dramatically increasing the number of attractive job opportunities for locum tenens providers specializing in family medicine across the nation. 
Locum Family Medicine Salary Insights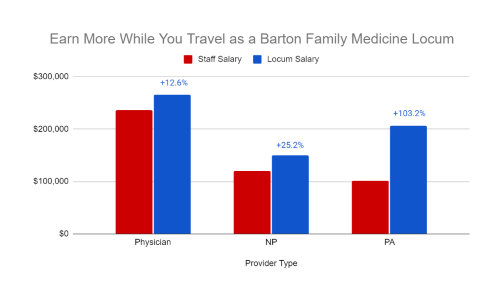 While primary care rates can vary based on a number of varied factors such as provider types, experience level, and location, locum tenens family medicine professionals make on average 47% more annually than their permanently employed counterparts. Physician assistants see the highest increase in their salaries by 103.2% when they choose to go locum, nurse practitioners can make up to 25.2% more by making the switch, and physicians can grow their earning potential by 12.6% as a locum. 
While the states with the highest levels of employment for family medicine specialists are California, Pennsylvania, and Florida, the states where primary care medical practitioners see the highest earning potentials are in Idaho, Alaska, and New Hampshire, where they can make 29.7%, 26%, and 25%, respectively, more than the average family medicine professional in the US. Barton works with a vast network of diverse healthcare institutions of all kinds in every state throughout the nation in order to provide our family medicine locums with the ability to choose the jobs that best fit their preferences, needs, and schedules out of our pool of opportunities with the most competitive pay. 
What Family Medicine Specialties Does Barton Work With?
Barton Associates Works With a Variety of Family Medicine Specialists
Urgent Care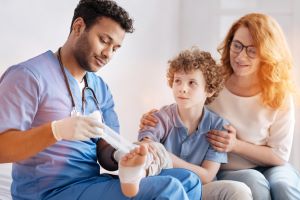 Family Practice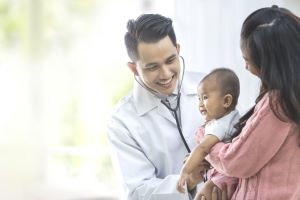 Adult Nurse Practitioners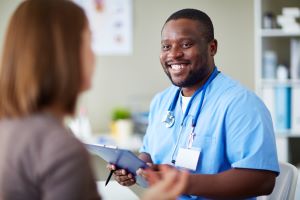 Women's Health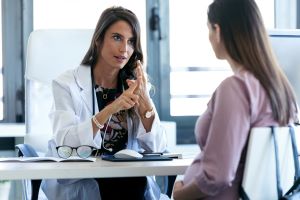 Pediatrics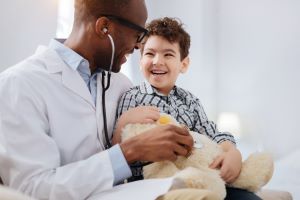 Internal Medicine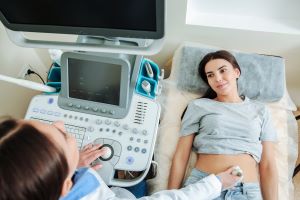 Geriatrics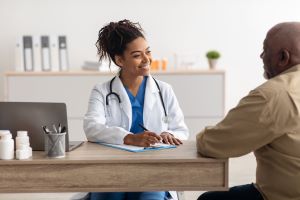 Emergency Medicine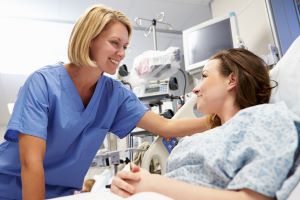 Working as a Primary Care Locum with Barton Associates
As a leading agency within the locum tenens family medicine market, Barton Associates has built strong relationships with healthcare organizations nationwide who are looking to staff their facilities with talented locum tenens family medicine MDs, DOs, NPs, and PAs specializing in urgent care, family practice, women's health, pediatrics, internal medicine, geriatrics, and emergency medicine. 
In a recent survey published by AMN Healthcare, 47% of healthcare facilities reported that they are currently looking to staff with locum tenens providers, and an astonishing 88% responded that they used locum tenens providers within the past year. Barton's dedicated family medicine team has worked with, and successfully placed primary care locum specialists in the following facility types: 
Medical Centers/Hospitals

Community Health Centers

Federally Qualified Health Centers

Indian Health Centers

Urgent Care Clinics

On-Site Health Clinics
Private Practices

Occupational Medicine Clinics

Nursing Homes

Long-Term Acute Care Centers

Hospice

Correctional Facilities
Home Health

Independent Medical Exams

Corporate Clinics

Telemedicine

Pharmaceutical

Colleges and Universities
As a family medicine locum, you have the power, and the flexibility to choose to work at any of the facility types listed above when opportunities arise, and can adjust your travel and work schedules according to your own preferences, needs, and availability. Barton's Account Executives work hard to bring our primary care locums fresh, new job opportunities every day. Peruse some of our currently open family medicine jobs now!
Our openings change daily, so be sure to check in with your Barton recruiter often. New to Barton and ready to become a family medicine locum? Fill out the form below to chat with one of our experienced recruiters to get started!
Are you in need of family medicine  coverage at your facility? Learn more about staffing with locums now or fill out the form on this page after selecting "Looking to Staff".
Get In Touch Today
Barton Associates works with a broad range of healthcare facilities and organizations spanning across the country who are seeking talented locum tenens medical providers like yourself to fill gaps in coverage on locum tenens assignments with the most competitive pay.
Our skilled Account Executives establish strong connections with thousands of healthcare institutions nationwide so that our locum tenens professionals can have the power and flexibility to choose jobs which best fit their needs, preferences, and schedules from an overflowing pool of attractive opportunities.
The Barton team works hard to bring you fresh, new locum job opportunities every day, and we're thrilled for the opportunity to help you find your dream assignment. Get in touch with us today to jumpstart your locum career with one of our experienced recruiters!
Testimonials

Aaron P. — It was a pleasure working for Barton. The credentialing process was all handled by them and went smoothly. They were also very helpful in meeting my travel and accommodation needs. My Staffing Consultant was very helpful and was quick to respond to any questions or concerns. If I ever do locum work again I will definitely use them in the future.
D. Sisson — Barton Associates was an outstanding experience for me. I appreciated the wonderful support and communication with my recruiterand his teammates. I would do it again in a heartbeat!
James L. — Barton and Associates have been very good in finding short-term locums assignments for me covering for vacations and the like. They have been very flexible with my needs and desires.
Lance B. — Great to work with, takes care of everything I don't want to deal with, but lets me do the parts I do want to handle. I love the weekly paycheck, very hard to beat that. Thanks Barton for everything.
Frequently Asked Questions (FAQs)
Q: What types of providers can be locums?
A: Barton Associates works with NPs, PAs, physicians, dentists, and CRNAs!
Q: Who uses locum tenens providers?
A: Companies and other healthcare facilities beyond the walls of hospitals and clinics have healthcare staffing openings. The Barton Associates team works with a variety of clients looking to fill temporary roles throughout the country, including but not limited to hospitals, private practices, and urgent care. Learn more about who Barton Associates works with!
Q: What is the main benefit of working with a healthcare staffing agency?
A: Working with an agency makes the process simple. We handle all of the paperwork and other heavy lifting to improve the overall experience for both our providers and clients. All our providers can clients need to do is let us know what they are looking for!