Chances are you have chosen the locum tenens career path because of its flexible nature. A key factor in a provider's decision to go locum is often having the ability to travel around the country. One of the major things holding providers back is not having the appropriate state license.
As you know, each state has their own timeframe in which a new license can be issued. However, here are the states where you can get a new physician assistant (PA) license in six weeks or less.
At a quick glance, Iowa and Utah have the fastest turnaround time. Read on to learn about the specifics of each state.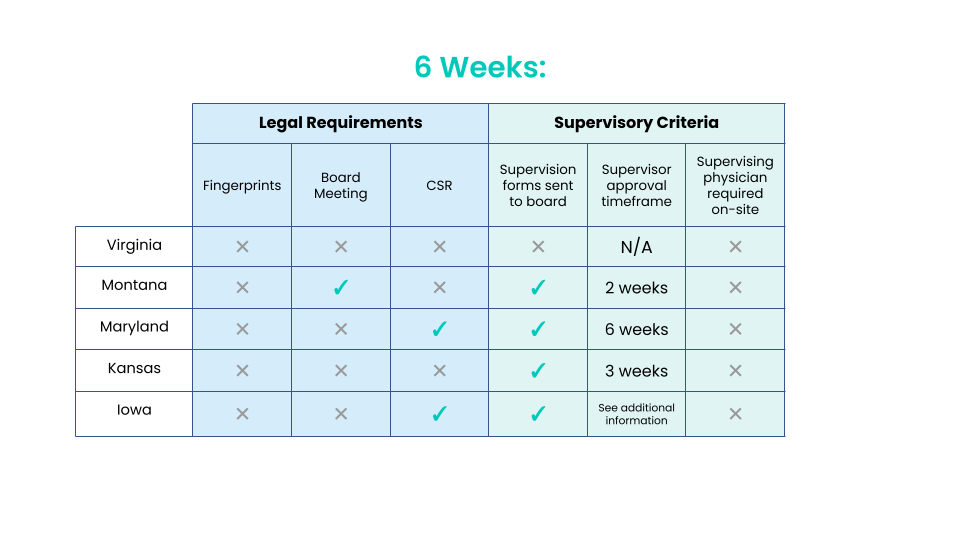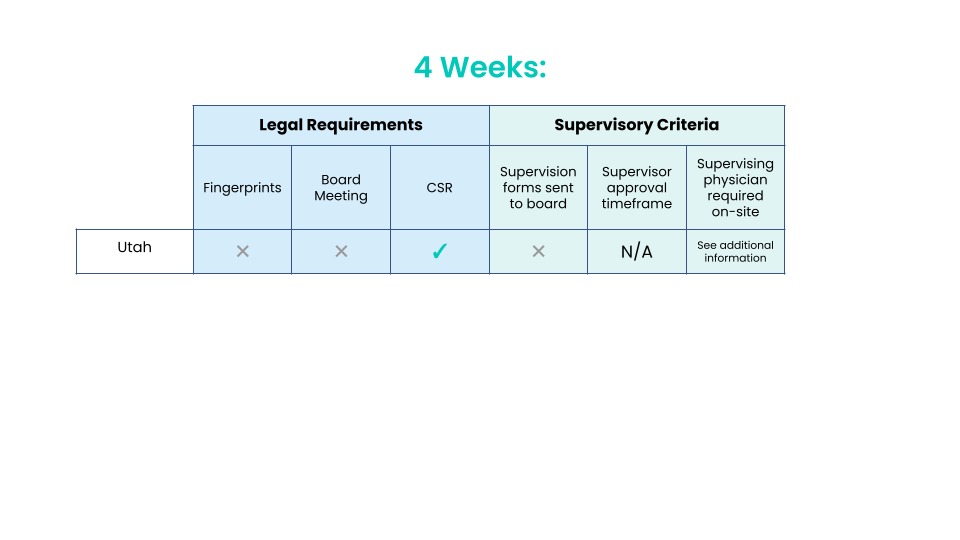 Additional Information
Iowa
Supervisor approval goes into effect immediately upon submission to the board. Never been to Iowa before? Check out our open jobs and see what it has to offer!
Kansas
You're not in Kansas anymore, but you could be. Click the heels of your red slippers and apply to one of our open jobs today!
Maryland
The provider seeking a license must submit a separate prescriptive authority application. Never been to Maryland before? Check out our open jobs and see what it has to offer!
Montana
Want to get in touch with nature? Experience the stunning scenery of Montana through a locum tenens assignment! Check out our open jobs today!
Virginia
Virginia Beach is one of the most famous beaches in the country. Why not see it for yourself? Check out our open jobs in Virginia now!
Utah
PA's and physicians need to work at the same facility. The Board states it is a good practice to always be on site, but it is not listed in the statutes. The provider must have supervising physician approved before licensure. From scenic views to out-of-this-world skiing, Utah has a lot to offer. Check out our open jobs now and don't forget your ski equipment!
Want to learn more about locum tenens with Barton Associates? Fill out the form and one of our representatives will reach out to you!