Staffing with a Physician Assistant (PA)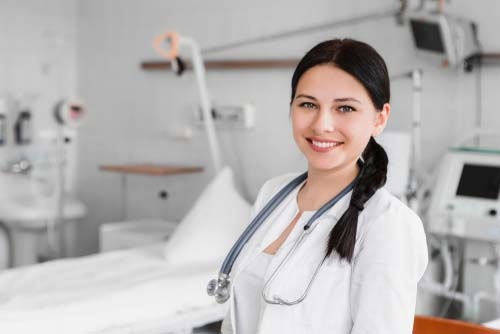 We Are Here To Help
Need coverage? Fill out this form or call us today.
How to Staff with a Physician Assistant (PA)
Let Barton Help Fill Your Open PA Roles
Every month, Barton's dedicated team connects hundreds of physician assistants (PA) with facilities and practices across the nation. As a leader in the locum tenens staffing space, Barton understands that each client and facility is unique in their requirements and staffing needs.
Our vast network of locum tenens physician assistants allows us to efficiently match your needs with a qualified locum tenens provider. So, whether you are looking to bring on a PA to fill an opening for a day, a month, or a year, we can help.
We have physician assistants specializing in most fields, and PAs are being added to our Barton database each day. This means that when you need a PA, you will work with a staffing team experienced in that specific specialty.
Remember, any time you find yourself saying "I need to a temporary PA," Barton will have your back.
Vast Database of Qualified Physician Assistants
At Barton, our team of recruitment specialists works tirelessly to ensure that your healthcare organization has access to the talent it needs to grow and flourish. Working with Barton means you'll have access to a database filled with thousands of PAs, in the following specialties:
Surgical subspecialties
Emergency medicine
Dermatology
Orthopedics
Family practice
Pediatrics
OBGYN
And More!
Locum Tenens Physician Assistant Numbers
THE IMPACT PAS MAKE IN THE LOCUM TENENS MARKET
12%
Of the PAs in our database do locum tenens full-time.
67%
Of our PAs have been in practice for 10+ years.
Save Time and Money
BY BRINGING ON A LOCUM TENENS PROVIDER
Staffing with a locum tenens provider could save your facility $300,000 in expenses depending on your facility's location! When you hire a permanent physician assistant, you are forced to pay additional expenses on top of their salary. Some of these expenses include, but are not limited to:
Benefits
Signing bonuses
Health insurance
Relocation fees
Not to mention the hiring process for a full-time provider takes longer than that of a locum. This means while you are candidate searching, you are costing your facility money via gaps in patient care, interrupted work flow, low employee morale, and cost of lost referrals. When you bring on a locum tenens provider, all you need to worry about is the salary.
Skills that Make Up a Good Physician Assistant
HOW TO IDENTIFY A QUALITY HEALTHCARE PROVIDER
It's incredibly important to have a quality PA seeing patients at your facility. According to Indeed, these are the most important skills and qualifications when searching for a physician assistant to add to your team:
Bachelor's degree in a science or healthcare-related major
Valid state medical license to practice in the profession
Valid Board Certification
Excellent bedside manor
Caring and compassionate behavior
Attention to detail and excellent leadership skills
How It Works
HOW BARTON WILL FIND YOU TOP-QUALITY PROVIDERS
A 1:1 Approach
Barton dedicates one account manager to each of our client accounts, positioning us to build the strongest possible relationship with your management team. Your Barton Associates account manager will take care of finding candidates, reviewing CVs, conducting initial interviews, and checking references. Our vast database of locum tenens providers means that this process happens quickly.
Working with Barton gives your organization:
1. ACCESS TO THE BEST TALENT IN THE INDUSTRY
Our experienced recruiting team conducts thorough interviews and reference checks to ensure that we have the best network of locum tenens PAs.
2. THE FREEDOM TO NEVER WORRY ABOUT SUDDEN VACANCIES AGAIN
Barton's locum tenens providers can fill your facility's needs for any position, and can be available within 24 hours for openings ranging from a few days to six months or longer.
3. THE ABILITY TO LEAVE THE COMPLEXITIES OF STAFFING TO US
From securing the perfect candidate to credentialing and travel-related issues, our extensive operations team handles the entire locum tenens staffing process for you, ensuring a smooth and stress-free experience.
All you have to do is review the options and choose the best fit for your practice — We'll handle malpractice insurance, licensing, credentialing, travel, and housing, helping to get your new PA to work as quickly as possible. It's all facilitated by your personally assigned account manager, who will work with you every step of the way.
Ready to get started? Fill out our form to speak with a representative. Are you a PA looking for work? View our current job openings.