Staffing with Multiple Locums for Your Facility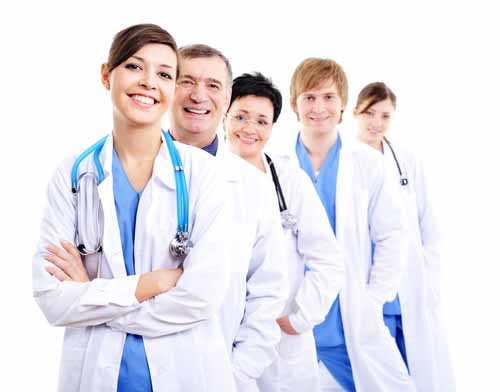 We Are Here To Help
Need coverage? Fill out this form or call us today.
Looking to Staff Multiple Locums?
Barton Makes Staffing Multiple Providers Simple
Every month, Barton Associates connects hundreds of top practices and facilities with qualified healthcare providers. As a leading locum tenens staffing agency in the United States, Barton understands that each client is unique in their requirements, especially those who need many locum tenens providers.
Our vast network of locum tenens doctors, NPs, PAs, dentists, and CNRAs, allows us to efficiently match your needs with qualified healthcare professionals. So, whether you are looking to staff with locums for one, two, or 10 openings, Barton can help.
We have healthcare providers specializing in most fields, and more are being added to our Barton database each day. So, if you find yourself saying, "I need to multiple locums," we are here to help!
Vast Database of Qualified Locum Tenens Providers
At Barton, our team of recruitment specialists works tirelessly to ensure that your healthcare organization has access to the talent it needs to grow and flourish. Working with Barton means you'll have access to a database filled with thousands of providers in the following specialties:
Family practice
Emergency medicine
Urgent care
Pediatrics
Cardiology
Orthopedics
Neurology
Dermatology
Gastroenterology
Ophthalmology
Obstetrics and Gynecology
Palliative care
And more!
The Benefits of Bringing on Locum Tenens Providers
SOLVE YOUR STAFFING NEEDS WITH A LOCUM
Cost Effective Staffing
When you hire a full-time employee, there are various additional expenses you will be required to pay such as insurance, relocation fees, etc. With a locum tenens provider, all you need to do is pay their hourly/daily wages and that's it.
Fill Immediate/Unexpected Needs
There are times where you may find yourself needing coverage with short notice. In these situations, you likely will not have time to find a new, full-time, replacement. A locum tenens provider is perfect for covering immediate needs such as a permanent provider leaving, maternity leave, vacation coverage, etc.
Less Work for You
We handle the heavy lifting for you. All you need to do is let us know what you are looking for and our recruiters will find the right fit for your job. We not only find your ideal candidate, but we also facilitate credentialing, book flights and other travel arrangements, and purchase licenses if needed (more details below).
Experienced Providers
Locum tenens providers have the ability to work in a variety of locations around the country. Every provider brings what they've learned from their previous assignment to their next one.
How it Works
WHEN YOU WORK WITH BARTON, YOU GET:
1:1 Support & Attention
Barton Associates utilizes a 1:1 approach with our providers and clients. This means once you work with Barton, you will have a single point of contact for any questions, requests, or comments that you have.
Barton offers broad staffing support, partnering with qualified physicians, nurse practitioners, physician assistants, dentists and CRNAs. We provide nationwide support from 10 offices in Massachusetts, Arizona, Connecticut, Florida, New Hampshire, Nevada and Texas.
More offices means more employees, which translates to more quality locum tenens providers at our clients' disposal.
In-House Licensing, Credentialing, and Travel Teams
Barton Associates has in-house teams who handle licensing, credentialing, and travel. This means we handle the paperwork and other back-end processes needed to get your locum ready to work. We handle the flights, rental cars, and lodging for the provider as well.
Medical Malpractice Insurance
Barton Associates provides 'A' rated malpractice insurance for all of its locum tenens physicians, physician assistants, nurse practitioners, CRNAs, and dentists on assignment, free of charge.
Contact Us
Learn more about how Barton Associates can help you with all your locum tenens staffing needs.