Giving Back
At Barton Associates, we believe it is our responsibility to give back. Whether it be assisting within our local communities or making donations overseas, it's critical we use our platform to provide assistance wherever it's needed. We would like to thank our providers and clients for supporting these initiatives.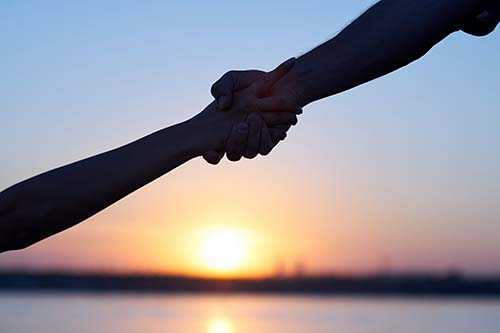 2022 Barton Thanksgiving Food Drive
Our 2022 Thanksgiving Food Drive was a success! Our two top donators, our Vegas and Peabody offices, donated 2,182 items total, with additional monetary donations on top!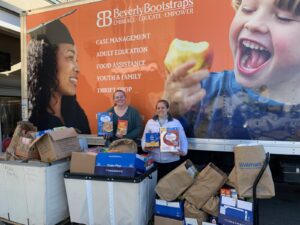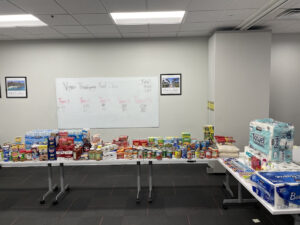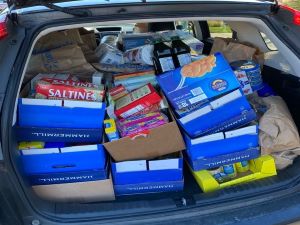 Ways We Give Back
COMPASSION AND CARE IS OUR BUSINESS
Volunteering
HOLIDAY TOY AND FOOD DRIVES
Everyone has to do their part during the season of giving. During the holiday season, Barton gives back by donating to local food and toy drives.
---
TRASH COLLECTION
Our data team spent a day cleaning up the town. You'd be shocked at how much trash they found. Good work team!
---
SOUP KITCHEN DAY
Nobody likes an empty stomach. The data team partnered with a local soup kitchen to help feed the hungry.
---
BARTON BLOOD DRIVE
Jumping on this bus isn't for the faint of heart, but our Peabody team came together with Massachusetts General Hospital to donate over 60 pints of life-saving blood!
---
THANKSGIVING FOOD DRIVE
Our Peabody team's food drive was a success! Barton donated 256 pounds of food (we counted) to the Beverly Bootstraps food pantry.
Awareness & Donations
WEAR RED DAY
In an effort to help raise funds for American Heart Association (AHA), Barton participated in Wear Red Day. All proceeds were donated to the AHA.
---
WEAR BLUE DAY
For National Men's Health Week, our team was tasked with wearing blue to help spread awareness for men's health.
---
WEAR PINK DAY
Our team in Keene, NH showed their support by wearing pink to recognize breast cancer awareness, and raised $1,548 for the Dana-Farber Charity Drive!
---
CHARITY KICKBALL TOURNAMENT
Our team in Las Vegas really kicked off the Spring this past April! This tournament had no sore losers, but the winning team did donate $687 to the Miracle League of Las Vegas.
---
FALL CLOTHING SWAP & DONATION
Is there a more fun way to reduce & reuse than a good old fashioned clothing swap? Our Peabody team made one man's trash another man's treasure right in the office, and donated the remaining lightly used items to charity.
---
HURRICANE IAN RELIEF
Our teams saw the devastation of Hurrican Ian, and knew we had to help. Employees throughout the US donated to help the relief effort, and Barton matched every employee donation dollar for dollar.
Annual Locum Heroes Campaign
MAKING DONATIONS EVERY YEAR THANKS TO OUR PROVIDERS
The goal of our annual Locum Heroes campaign is to recognize providers who have made a difference through locum tenens work. Whether they take assignments in underserved areas, use their time off between assignments to volunteer, and everything in between, we feel they deserve a reward. Nominated by their peers or themselves, the winner receives $2,500 for themselves, as well as a $2,500 donation to the charity of their choosing. In the past, we have donated to:






One of the best parts about Locum Heroes is having the opportunity to donate to organizations helping to make our world a better place. We look forward to adding to this list every year.
Send us pictures of how you give back! Reach out to us on social media – we love hearing from you.