Hawaii | Locum Tenens Travel Lifestyle
Did you know you can work in Hawaii as a locum tenens provider? If you didn't, now you do! For many people, Hawaii is a high-ranked bucket list travel destination, but not everyone gets to cross it off the list. Now's your chance to take a locum tenens assignment in Hawaii with Barton Associates.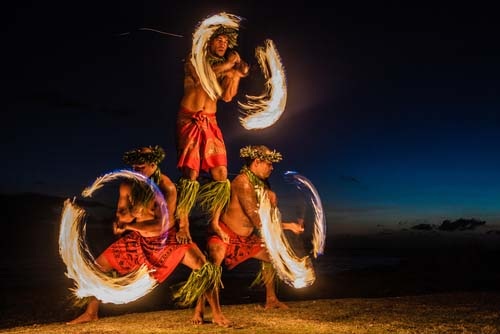 Ready for your next locum tenens assignment?
Contact Barton Associates Today
What You Need to Know About Hawaii as a Locum Tenens Healthcare Professional
Along with Hawaii, we've created travel guides for you to utilize before going on your next locum tenens assignment. We know you won't always know much about the state you are traveling to. To help you stay informed, we've compiled information from TripAdvisor, state government pages, and tourist information sources to give you a glimpse into life in Hawaii.
Remember, this is not an exhaustive list. Just a few nuggets of high-level information to get you started in your own research.
Locum Tenens Jobs in Hawaii
REVIEW OUR JOB LISTINGS
WHAT YOU NEED TO KNOW ABOUT VISITING HAWAII AS A LOCUM TENENS PHYSICIAN, NURSE PRACTITIONER, PHYSICIAN ASSISTANT, CRNA, AND DENTIST
Hawaii: A Brief History
The Aloha State became the 50th U.S. state in 1959. The nickname comes from a way to say hello and goodbye in Hawaiian.
Here are some other fun facts about Hawaii:
Hawaii is the only U.S. state with two official languages: English and Hawaiian.

The hula is a traditional Hawaiians dance that tells a story through movement. Dancers often wear grass skirts and leis.

Although the state's leading source of income is tourism, the state also relies on sugarcane, pineapples, coffee, macadamia nuts, and flowers
See for yourself everything that Hawaii has to offer! View our job board or fill out our form to have a representative give you a call.
What is there to do and see in Hawaii?
Waikiki Beach and Diamond Head State Monument
The boardwalk, known as the Waikiki Beach Walk, is lined with cafes and entertainment venues, while Kuhio and KalaKaua Avenues are where the bulk of the area's restaurants and boutiques can be found.
Diamond Head State Monument sits at the end of the crescent-shaped beach, creating a distinctive profile on the coastline. It was once an important vantage point for the island's coastal defense, and a steep hike to the top brings you to the old bunkers and artillery control station and rewards your efforts with panoramic views.
Pearl Harbor and USS Arizona Memorial
Pearl Harbor is a National Historic Landmark and active military base that earned its place in history for the 1941 attack, which killed 1,177 servicemen on the USS Arizona. The site is now home to several attractions that are part of the World War II Valor in the Pacific Monument, including the USS Arizona Memorial, which floats above the remains of the sunken ship – parts of which can be seen protruding from the water. There is no cost for a tour of the memorial, however reservations are recommended due to its popularity.
Volcanoes National Park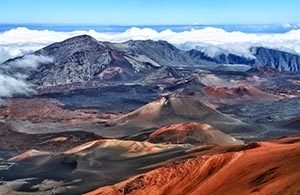 Volcanoes National Park offers a close-up look at an active volcano system where lava seeps from fissures in the earth. The landscape is shaped by cooled lava rock, both old and new, which has flowed over roads in a display of its unstoppable force.
The park's centerpiece, Kilauea, has been active recently, including an eruption in January 2021 that formed a lava lake. Visitors should be aware that portions of the park are closed during periods of seismic activity that might pose a threat.
Kona Coffee Living History Farm
The Kona Coffee Living History Farm is the only living history farm in the nation that is dedicated to the history and traditions of coffee farming. Costumed interpreters can be found throughout the grounds, going about daily tasks, from food preparation to farming chores, always happy to answer questions.
You are free to explore the plantation, which still produces coffee, where you might even spot a Kona Nightingale. You can also find tours of modern Kona coffee producers, including plantation tours at Hula Daddy and roasting facility tours at Mountain Thunder Plantation.
Maui Ocean Center
The Maui Ocean Center allows visitors a chance to see up close what lies beneath the ocean's surface and learn about the unique marine life and ecosystems that surround Hawaii.
The aquarium's centerpiece is the massive Living Reef, which is home to more than 40 Pacific coral species and thousands of fish. The 750,000-gallon Open Ocean exhibit gives visitors the chance to walk though an underwater tunnel, surrounded by ocean life including sharks, stingrays, and other marine animals.
There's so much to do and see in Hawaii that we could not fit it all on one page. But we hope this sparked your interest in living in Hawaii as a locum.
Ready to see what locum tenens job openings are available in Hawaii? Visit our current job opportunities page, give us a call, or fill out our application form and a recruiter will contact you by phone.
Remember to sign up for SMS texts to be alerted when new roles in Hawaii are posted.
Looking for more information about becoming a locum tenens provider? Check out the Barton Blog to learn everything there is to know about the locum tenens life or visit our locum tenens FAQs page.
LOCUM TENENS DOCTOR AND FAMILY LIVING THE HAWAIIAN LIFESTYLE!
Video Reel: Locum Tenens in Hawaii
Summary
---
See what the Hawaiian Locum Tenens life is like through the eyes of a travel doctor and her family!