Alaska | Locum Tenens Travel Lifestyle
Do you hate the extremely hot weather? Are you curious to see what other climates are like? Well, your opportunity is there for the taking when you take an assignment in Alaska! The only issue is, other than how cold it gets, you don't really know anything about America's most northern state.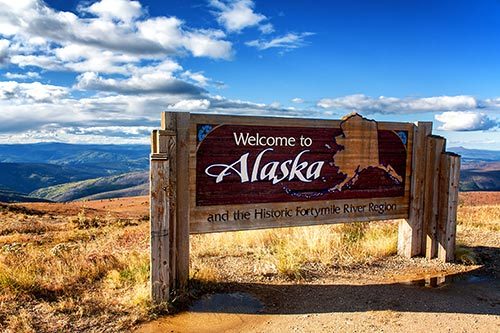 Ready to Hire or Work as a Locum Tenens?
Contact Barton Associates Today
What You Need to Know About Alaska as a Locum Tenens Healthcare Professional
That's where we come in! Our recruiters and staffing specialists do not expect you to know every detail about the states you take assignments in. To help you make an informed decision, we've compiled information from TripAdvisor, state government pages, and tourist information sources to give you a glimpse into life in Alaska.
Remember, this is not an exhaustive list. The purpose of this page is to provide you with some information to get you started in your own research.
Locum Tenens Jobs in Alaska
REVIEW OUR JOB LISTINGS

Physician - Family Practice
Cross Alaska off your bucket list with this locum tenens opportunity! Our client is looking for a physician specializing in family practice to begin coverage immediately. Hours include 8-10 hour shifts for 4-5 days per week. The selected locum will be handling sutures, splints, women's health, diabetes, hypertension, and other... View This Job
WHAT YOU NEED TO KNOW ABOUT VISITING ALASKA AS A LOCUM TENENS PHYSICIAN, NURSE PRACTITIONER, PHYSICIAN ASSISTANT, CRNA, AND DENTIST
Alaska: A Brief History
Alaska is the largest state in the country! With an area of 663,300 square miles, you could fit other states within Alaska. You could fit Florida, New York, Pennsylvania, and Virginia within the arctic state with space to spare.
Here are some other fun facts about Alaska:
Alaska became the 49th state in 1959

Some people criticized the purchase of Alaska from the Russians because they believed the state had nothing to offer, despite gold being found there in the 1890s.

Alaska does not share a border with any other state – it shares a border with Canada.
See for yourself everything that Alaska has to offer! View our job board or fill out our form to have a representative give you a call.
What is there to do and see in Alaska?
DENALI NATIONAL PARK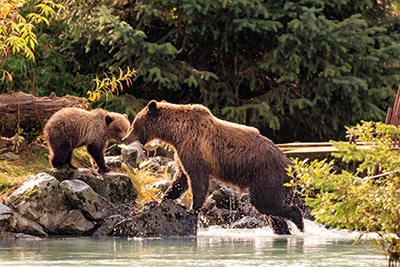 Alaskan wildlife enjoying its habitat
In the northern part of the Alaska Range, Denali is the third largest National Park in the United States, encompassing North America's highest mountain. Denali is the 20,320-foot peak's traditional name, but modern explorers dubbed it Mount McKinley. The name of the mountain remained a controversy for over 100 years, and in 2015, "Denali" became the official name for North America's highest peak.
TRACY ARM FJORD
The scenic setting lies within the Tracy Arm-Fords Terror Wilderness of the Tongass National Forest. At the head of the fjord sit the twin Sawyer Glaciers. Wildlife sightings are common on tours, whether it's a brown bear or moose on land, or the whales and seals that inhabit these waters.
IDITAROD NATIONAL HISTORIC TRAIL
Alaska's only National Scenic Trail, the Iditarod National Historic Trail consists of a network of trails totaling more than 2,300 miles between Nome, on the Bering Strait, and Seward, near Anchorage. Originally used by ancient hunters and later by gold prospectors, the trail is now used, and best known, for the Iditarod Trail Sled Dog Race.
ALASKA RAILROAD
Noted as the "Backbone of the Last Frontier," the Alaska Railroad is a prominent part of Alaska's history and still a vital transportation option. Extending from Seward to Fairbanks, this railroad helped develop Anchorage from a tent town into what it is today and the line played an important shipping role in World War II.
KLONDIKE GOLD RUSH NATIONAL HISTORICAL PARK
Klondike Gold Rush National Historical Park maintains lovely, restored buildings in the Skagway historic district to commemorate the 1897-98 Gold Rush. Visitors can attempt to hike the 33-mile-long Chilkoot Trail, which begins at Taiya River Bridge and commemorates the path and struggles of past gold seekers. Visitors can also spend time exploring the on-site museum and visitor center.
Click here for more information on all the benefits you get from working with Barton Associates! Ready to see what locum tenens job openings are available in Alaska? Visit our current job opportunities page, give us a call, or fill out our application form and a recruiter will contact you by phone.
Remember to sign up for SMS texts to be alerted when new roles in Alaska are posted.
Looking for more information about becoming a locum tenens provider? Check out the Barton Blog to learn everything there is to know about the locum tenens life or visit our locum tenens FAQs page.
LOCUM TENENS HEALTHCARE PROFESSIONAL LIVING THE ALASKAN LIFESTYLE!
Video Reel: Locum Tenens in Alaska
Summary
---
See what the Alaskan Locum Tenens life is like through the eyes of a healthcare provider!