California | Locum Tenens Travel Lifestyle
Imagine for a moment that you are stuck in traffic on your way to work, bored of the same monotonous routine, and looking to experience new scenery and culture. Then, your phone vibrates. It's your Barton recruiter with the answer. They share a new listing with great pay, your dream schedule, and it will start at a time that fits your current life. The only problem is that it is in California, and your only knowledge of that state derives from movies and television shows.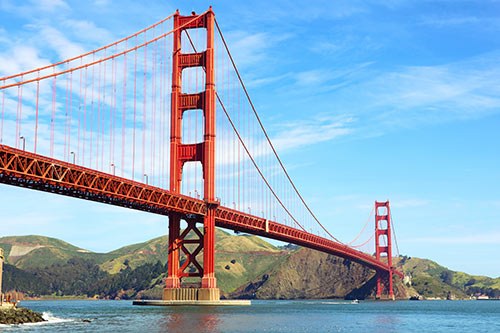 Ready to Hire or Work as a Locum Tenens?
Contact Barton Associates Today
What You Need to Know About California as a Locum Tenens Healthcare Professional
That's where Barton comes in! Our recruiters and staffing specialists do not expect you, the provider, to know ins-and-outs of every state in the country. To help you make an informed decision, we've compiled information from TripAdvisor, state government pages, and tourist information sources to give you a glimpse into life in California.
Remember, this is not an exhaustive list. Just a few nuggets of high-level information to get you started in your own research.
Locum Tenens Jobs in California
REVIEW OUR JOB LISTINGS
WHAT YOU NEED TO KNOW ABOUT VISITING CALIFORNIA AS A LOCUM TENENS PHYSICIAN, NURSE PRACTITIONER, PHYSICIAN ASSISTANT, CRNA, AND DENTIST
California: A Brief History
The first Spanish missionaries arrived in California in the 1700s, but California didn't become a U.S. territory until 1847, as part of the treaty ending the Mexican-American War. Shortly thereafter, the discovery of gold at Sutter's Mill in 1848 inspired a wave of settlers to head to the west coast in search of fortune. In 1850 California became the 31st state, and is now the third largest state behind Alaska and Texas.
Here are some other fun facts about California:
California leads the U.S. in agricultural production.

Fallbrook, CA is the avocado capital of the world

The Hollywood Bowl is the largest outdoor amphitheater in the United States.
See for yourself everything that California has to offer! View our job board or fill out our form to have a representative give you a call.
What is there to do and see in California?
SAN FRANCISCO AND THE GOLDEN GATE BRIDGE
The iconic Golden Gate Bridge is one of the key sights and what many people call to mind when they think of the city, and even California. The orange frame against the blue water of San Francisco Bay, or rising out of the fog that often covers the area is an unforgettable sight.
YOSEMITE NATIONAL PARK
Yosemite National Park in Northern California is one of the United States' most scenic and most visited national parks. The mountains, valleys, rivers, and spectacular waterfalls have drawn tourists, artists, and athletes here for decades. Most of the key sights and things to do in Yosemite National Park are in Yosemite Valley. Carved by glaciers during the last ice age, the granite walls and huge waterfalls are some of the most outstanding features in the park.
DISNEYLAND
Disneyland, located in Anaheim, is California's premier family destination and has been for decades. This massive amusement park is home to all kinds of rides, games, shows, and entertainment, complete with restaurants and hotels.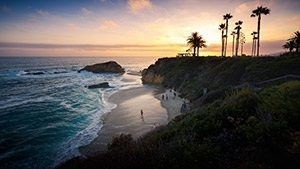 Click here for more information on all the benefits you get from working with Barton Associates!
Ready to see what locum tenens job openings are available in California? Visit our current job opportunities page, give us a call, or fill out our application form and a recruiter will contact you by phone.
Remember to sign up for SMS texts to be alerted when new roles in California are posted.
Looking for more information about becoming a locum tenens provider? Check out the Barton Blog to learn everything there is to know about the locum tenens life or visit our locum tenens FAQs page.
LOCUM TENENS HEALTHCARE PROFESSIONAL LIVING THE CALIFORNIA LIFESTYLE!
Video Reel: Locum Tenens in California
Summary
---
See what the Californian Locum Tenens life is like through the eyes of a healthcare provider!