Florida | Locum Tenens Travel Lifestyle
Spanish conquistador (that's Spanish for "conqueror") Ponce de León sailed to Florida in 1513 searching for gold and silver. He didn't find it, but he did discover fertile farmland and lots of coastline—excellent for shipping. Did you know that? Neither did we. That's why we've created these travel guides for you to utilize before going on your next locum tenens assignment.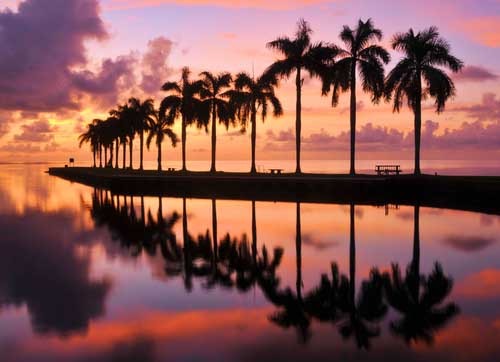 Ready for your next locum tenens assignment?
Contact Barton Associates Today
What You Need to Know About Florida as a Locum Tenens Healthcare Professional
We know you won't always know much about the state you are traveling to. To help you make an informed decision, we've compiled information from TripAdvisor, state government pages, and tourist information sources to give you a glimpse into life in Florida.
Remember, this is not an exhaustive list. Just a few nuggets of high-level information to get you started in your own research.
Locum Tenens Jobs in Florida
REVIEW OUR JOB LISTINGS
WHAT YOU NEED TO KNOW ABOUT VISITING FLORIDA AS A LOCUM TENENS PHYSICIAN, NURSE PRACTITIONER, PHYSICIAN ASSISTANT, CRNA, AND DENTIST
Florida: A Brief History
The first people to live in what is now Florida arrived more than 12,000 years ago. They hunted small animals and gathered wild plants for food. Over the centuries, Native American tribes including the Timucua, Apalachee, Calusa, and Creek lived in the area.
Here are some other fun facts about Florida:
Florida's original Spanish name is La Florida, which means "place of flowers."

Florida provides oranges for most of the orange juice sold in the country.

The beaches of Florida make up 663 miles of the state's coastline.
See for yourself everything that Florida has to offer! View our job board or fill out our form to have a representative give you a call.
What is there to do and see in Florida?
Walt Disney World
For the ultimate amusement park experience, there's no place quite like Disney World in Orlando. The magic of Disney has not worn off over the decades as millions of visitors come here each year to enjoy the Magic Kingdom and the many other attractions of this mega amusement park.
The number of things to do and see here has grown over the years and now includes an extensive list that reaches far beyond the traditional theme parks. If you're looking for more ideas, consider checking out the water parks of Blizzard Beach and Typhoon Lagoon, the exotic animals of Animal Kingdom Park, or Disney Hollywood Studios.
Kennedy Space Center
The Kennedy Space Center is one of Florida's most exciting, fascinating, and educational attractions. Located on Florida's Space Coast, this huge complex is where space exploration has made history. Today, you can see rockets and the Space Shuttle Atlantis, meet an astronaut, and learn about missions to space.
The Kennedy Space Center Visitor Complex is divided into mission zones, each of which features interesting displays and interactive exhibits focused on specific themes. Displays are designed with all ages in mind, making this an engaging experience for adults or families.
Everglades National Park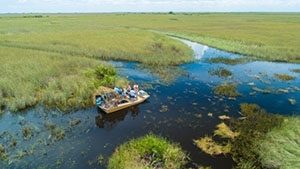 Everglades National Park protects 1.5 million acres of marsh and swamp, an important and fragile ecosystem that supports alligators, American crocodiles, Florida panthers, deer, turtles, egrets, manatees, river otters, and many other species. It is one of the largest parks in the country and offers a unique opportunity to see some of these creatures in the wild.
Daytona International Speedway
The Daytona 500 race is one of the most famous and most important in the NASCAR Cup Series, kicking off the racing season each February. It is held in Daytona Beach at the Daytona International Speedway, and it attracts huge crowds every year.
The Speedway was built in 1959 to move auto racing off the beach. Previously, races and land-speed competitions were held on the hard-packed sand of Daytona Beach. If you can't make the race itself, you can still take a tour to explore the Speedway.
There's so much to do and see in Florida that we could not fit it all on one page. But we hope this sparked your interest in living in Florida as a locum.
Ready to see what locum tenens job openings are available in Florida? Visit our current job opportunities page, give us a call, or fill out our application form and a recruiter will contact you by phone.
Remember to sign up for SMS texts to be alerted when new roles in Florida are posted.
Looking for more information about becoming a locum tenens provider? Check out the Barton Blog to learn everything there is to know about the locum tenens life or visit our locum tenens FAQs page.