Indiana | Locum Tenens Travel Lifestyle
The first train robbery in the United States happened in Indiana in October of 1866. The Reno Brothers stopped a train traveling from Ohio and Mississippi and made off with $13,000. Did you know that? Neither did we. That's why we've created these travel guides for you to utilize before going on your next locum tenens assignment. We know you won't always know much about the state you are traveling to.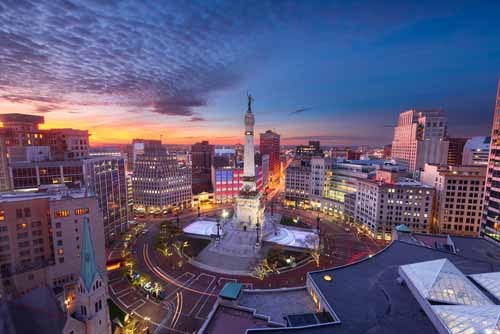 Ready to Staff or Work as a Locum Tenens Provider?
Contact Barton Associates Today
What You Need to Know About Indiana as a Locum Tenens Healthcare Professional
To help you make an informed decision, we've compiled information from TripAdvisor, state government pages, and tourist information sources to give you a glimpse into life in Indiana.
Remember, this is not an exhaustive list. Just a few nuggets of high-level information to get you started in your own research.
Locum Tenens Jobs in Indiana
REVIEW OUR JOB LISTINGS
INDIANA: A BRIEF HISTORY
Nicknamed "the crossroads of America," Indiana borders Michigan (as well as Lake Michigan) to the north, Ohio to the east, Kentucky to the south, and Illinois to the west. Because of its geographical location, Indiana is an integral part of the American Midwest.
Here are some other fun facts about Indiana:
Many families throughout the state of Indiana provided shelter for runaway slaves both before and during the Civil War.

Bedford, Indiana, is known as the "Limestone Capital of the World."

Indianapolis Motor Speedway is the world's largest spectator sporting arena with a max capacity of 250,000 people.
See for yourself everything that Indiana has to offer! View our job board or fill out our form to have a representative give you a call.
What is there to do and see in Indiana?
Indianapolis Motor Speedway Museum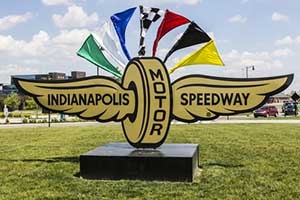 The Indianapolis Motor Speedway Museum, or the Indy Racing Museum, is located within the Indianapolis Motor Speedway, also known as "The Track." This world-renowned raceway is home to the Indianapolis 500 every May. And this year-round museum commemorates this fastest day in motorsports with a premier collection of automobiles and artifacts.
Snite Museum of Art
On the University of Notre Dame campus, the Snite Museum of Art offers free admission and a dense collection of 19th- and 20th-century artworks. The collection spans different cultures and significant periods of world art history. It includes European painting and sculpture, Mesoamerican effigies, Native American ceramics, and contemporary works. The museum also hosts a constantly rotating selection of new exhibits, including thesis projects by current MFA students at the university.
Prophetstown State Park
Steeped in natural and cultural history, Prophetstown is a new addition to the Indiana State Park system and features many ways to interact with the environment. Within the state park, the 125-acre Farm at Prophetstown embodies a 1920s motif, including hands-on experiences with homesteading, gardening, and livestock feeding.
Indiana Dunes National Lakeshore
Overlooking the shores of Lake Michigan near the Illinois border, Indiana Dunes presents a unique landscape found no other place in the state. The lapping shores and lakeside landscape enable a wide variety of outdoor activities. The adjacent state park of the same name is one of the most popular spots for hiking, biking, and beach-going.
RV/MH Hall of Fame Museum
The RV/MV Hall of Fame in Elkhart showcases all kinds of recreational vehicles in all shapes and sizes from various decades. It's a must-see for people interested in RVs or anyone who wants to see the classic vehicles that Americans have been driving along the roads and vacationing in for the past 90 years.
There's so much to do and see in Indiana that we could not fit it all on one page. But we hope this sparked your interest in living in Indiana as a locum.
Ready to see what locum tenens job openings are available in Indiana? Visit our current job opportunities page, give us a call, or fill out our application form and a recruiter will contact you by phone.
Remember to sign up for SMS texts to be alerted when new roles in Indiana are posted.
Looking for more information about becoming a locum tenens provider? Check out the Barton Blog to learn everything there is to know about the locum tenens life or visit our locum tenens FAQs page.