Iowa | Locum Tenens Travel Lifestyle
Smack dab in the middle of the country, Iowa serves as a bridge between the forests of the east and the grasslands of the high prairie plains to the west. The state's rolling landscape rises as it extends to the west of the Mississippi River, which makes up for the state's entire eastern border. Did you know that? Neither did we. That's why we've created these travel guides for you to utilize before going on your next locum tenens assignment. We know you won't always know much about the state you are traveling to.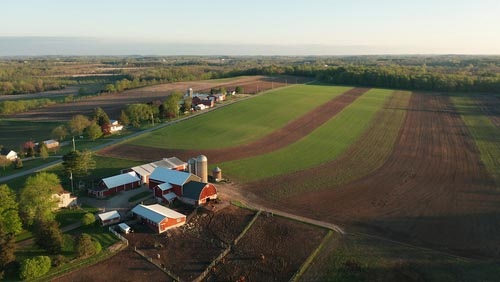 Ready to Staff or Work as a Locum Tenens Provider?
Contact Barton Associates Today
What You Need to Know About Iowa as a Locum Tenens Healthcare Professional
To help you make an informed decision, we've compiled information from TripAdvisor, state government pages, and tourist information sources to give you a glimpse into life in Iowa.
Remember, this is not an exhaustive list. Just a few nuggets of high-level information to get you started in your own research.
Locum Tenens Jobs in Iowa
REVIEW OUR JOB LISTINGS
WHAT IS THERE TO DO AND SEE IN IOWA?
Maquoketa Caves State Park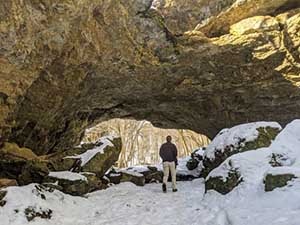 This state park in Maquoketa is a favorite destination for locals and tourists alike. Hikers, campers, and picnickers have enjoyed the six-mile trail system of caves and scenic overlooks since the 1860s! Bring good walking shoes, as some of the trails have slippery stairs. Make sure you also pack a flashlight so you can explore every nook and cranny of the saves- there's even crawl-through spots if you're feeling adventurous.
National Mississippi River Museum and Aquarium
Part museum, part aquarium, part science center, this place has it all! The National Mississippi River Museum and Aquarium features two buildings on 14 acres of the banks of the Mississippi River. It's home to not only over 100 species of animals, but also thousands of historic artifacts. The museum doesn't just receive rave reviews- it's also been awarded Trip Advisor's 2020 Travelers' Choice Award.
Vander Veer Botanical Park
Located in Davenport, the Vander Veer Botanical Park is both fun and free! This 33-acre garden is believed to be one of the first botanical parks west of the Mississippi. Special collections include the Grand Alee, Conservatory, Hosta glade, rose garden, greenhouses, and lagoon with catch-and-release fishing. The park is open year-round and worth a visit anytime. There's always something new to see!
Fenelon Place Elevator Co.
This attraction may not sound too enticing at first, but think again. Also known as the Fourth Street Elevator, the Fenelon Place Elevator Co. is a historic cable car that takes visitors up a funicular railway. Called the "world's steepest and shortest scenic railway", the ride is quick and the view is well worth it. If you're in or near Dubuque, it's a must-do. The ride is a few dollars per person and cash only.
Pappajohn Sculpture Park
Since 2009 the Pappajohn Sculpture Park has wowed visitors with works by 22 of the world's most celebrated artists. Located in downtown Des Moines, this is a great place to stop and take in the scenery. 4.4 acres have been skillfully landscaped and made handicap accessible for guests of all ages. Each sculpture comes with a 1-4 minute audio tour provided by dialing a phone number. Even if it's just during your commute, don't miss the chance to walk through and enjoy this park!
John Deere Tractor and Engine Museum
Yes, believe it or not, this place exists. Stop by Waterloo and see it for yourself! The John Deere Tractor and Engine Museum features historic machines and artifacts from decades past. Interactive displays challenge guests to test their strength against plows and other classic equipment. Explore our evolution from horse drawn to horsepower!
Where can I drive in 3 hours?
If you see all there is to see in Iowa while you are on assignment with Barton, take an extended day-trip to a nearby state such as Illinois, Wisconsin, Minnesota, or Missouri. Iowa is a great location to explore the United States because it borders 6 other states!
There's so much to do and see in Iowa that we could not fit it all on one page. But we hope this sparked your interest in living in Iowa as a locum.
Ready to see what locum tenens job openings are available in Iowa? Visit our current job opportunities page, give us a call, or fill out our application form and a recruiter will contact you by phone.
Remember to sign up for SMS texts to be alerted when new roles in Iowa are posted.
Looking for more information about becoming a locum tenens provider? Check out the Barton Blog to learn everything there is to know about the locum tenens life or visit our locum tenens FAQs page.