Louisiana | Locum Tenens Travel Lifestyle
In 1541, the explorer Hernando de Soto claimed the territory that is present day Louisiana for his native country of Spain. The ownership of the reason would eventually pass through France as well before becoming the 18th U.S. state in 1812. Did you know that? Neither did we. That's why we've created these travel guides for you to utilize before going on your next locum tenens assignment.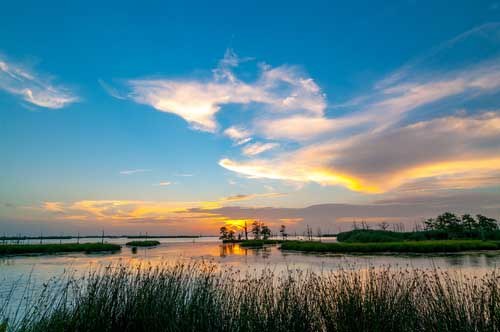 Ready for your next locum tenens assignment?
Contact Barton Associates Today
What You Need to Know About Louisiana as a Locum Tenens Healthcare Professional
We know you won't always know much about the state you are traveling to. To help you make an informed decision, we've compiled information from TripAdvisor, state government pages, and tourist information sources to give you a glimpse into life in Louisiana.
Remember, this is not an exhaustive list. Just a few nuggets of high-level information to get you started in your own research.
Locum Tenens Jobs in Louisiana
REVIEW OUR JOB LISTINGS

Physician - Emergency Medicine
Travel to Louisiana for your next locum tenens opportunity! Our client is looking for a physician specializing in emergency medicine to begin coverage immediately. Hours include 12 hour day or night shifts. The selected locum will be handling all aspects of emergency medicine cases and procedures. To learn more about... View This Job

Dentist - LA
Cross Louisiana off your bucket list with this locum tenens opportunity! Our client is looking for a dentist to begin coverage immediately. Hours include a mix of 7a - 4p and 8a - 1p shifts. The selected locum will be handling all aspects of general dentistry cases and procedures. There... View This Job

Physician - Ob/Gyn
Looking for your next locum tenens opportunity? Look no further! Our client in Louisiana is looking for an Ob/Gyn physician to begin coverage in early February 2024. Hours include 24 hour call coverage shifts. The selected locum will be handling deliveries, C-sections, emergencies, and other Ob/Gyn procedures. There is a... View This Job
WHAT YOU NEED TO KNOW ABOUT VISITING LOUISIANA AS A LOCUM TENENS PHYSICIAN, NURSE PRACTITIONER, PHYSICIAN ASSISTANT, CRNA, AND DENTIST
Louisiana: A Brief History
Louisiana was named after King Louis XIV when the land was claimed for France in 1862. Along with a historic name origin, the state is also nicknamed 'The Pelican State' after their state bird.
Here are some other fun facts about Louisiana:
Louisiana's top natural resources include fertile soil, natural gas, and oil. Louisiana is also the biggest U.S. producer of salt.

Louisiana is known for its unique Creole (a mix of Spanish, French, African, and other) cuisine, including Jambalaya—a mixture of spicy rice, meat, and seafood.

Reptiles must be kept at least 200 yards away from the Mardi Gras parade route.
See for yourself everything that Louisiana has to offer! View our job board or fill out our form to have a representative give you a call.
What is there to do and see in Louisiana?
New Orleans' French Quarter
The French Quarter is New Orleans' oldest and most famous neighborhood. Its beautiful buildings date back as far as 300 years, many with wrought iron balconies that extend over the tourist-filled sidewalks below. Visitors flock to the French Quarter for sightseeing, shopping, dining, and entertainment, and the area is packed during the annual Mardis Gras celebrations.
The most popular place to visit in the French Quarter is Bourbon Street, which is alive year-round with throngs of tourists and live music. North Rampart Street is less crowded but has many historic buildings and good restaurants, while Decatur Street is a popular hangout for hipsters. Jazz clubs line the pedestrian-friendly Royal Street, which is also known for its antique shops and art galleries.
National WWII Museum
The National WWII Museum in New Orleans offers an in-depth look at every aspect of the conflict, from the ground war in Europe to the challenges of battle at sea and in the air. One of the most impactful exhibits is "Road to Berlin," where visitors have the opportunity to be immersed in the past while seeing fully recreated battle zones complete with the sights and sounds.
Mardi Gras
The biggest event on Louisiana's annual calendar is the Mardi Gras celebration that takes place in New Orleans. This colorful event is a huge undertaking with a parade, balls, and street celebrations like none other. Mardis Gras is the Tuesday before Ash Wednesday, but celebrations begin on the weekend leading up to Tuesday.
Swamp Tours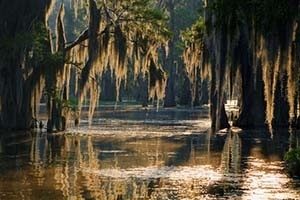 Louisiana is famous for its bayous and swamps, and fortunately you don't need to venture far from New Orleans to get into the beating heart of bayou country. In this unique environment, you'll see moss-covered trees; extensive swamplands; and an assortment of wildlife, including alligators, wild boar, wading birds, and snakes.
There's so much to do and see in Louisiana that we could not fit it all on one page. But we hope this sparked your interest in living in Louisiana as a locum.
Ready to see what locum tenens job openings are available in Louisiana? Visit our current job opportunities page, give us a call, or fill out our application form and a recruiter will contact you by phone.
Remember to sign up for SMS texts to be alerted when new roles in Louisiana are posted.
Looking for more information about becoming a locum tenens provider? Check out the Barton Blog to learn everything there is to know about the locum tenens life or visit our locum tenens FAQs page.