Minnesota | Locum Tenens Travel Lifestyle
Prior to moving to Dallas in 1993, Minnesota's NHL hockey team was called the Minnesota North Stars to honor their state's nickname. Minnesota's current hockey team is the Minnesota Wild. Did you know that? Neither did we. That's why we've created these travel guides for you to utilize before going on your next locum tenens assignment.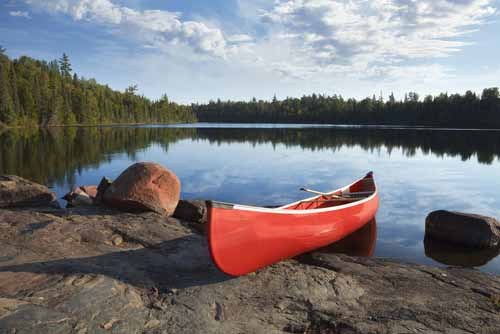 Ready for your next locum tenens assignment?
Contact Barton Associates Today
What You Need to Know About Minnesota as a Locum Tenens Healthcare Professional
We know you won't always know much about the state you are traveling to. To help you make an informed decision, we've compiled information from TripAdvisor, state government pages, and tourist information sources to give you a glimpse into life in Minnesota.
Remember, this is not an exhaustive list. Just a few nuggets of high-level information to get you started in your own research.
Locum Tenens Jobs in Minnesota
REVIEW OUR JOB LISTINGS
WHAT YOU NEED TO KNOW ABOUT VISITING MINNESOTA AS A LOCUM TENENS PHYSICIAN, NURSE PRACTITIONER, PHYSICIAN ASSISTANT, CRNA, AND DENTIST
Minnesota: A Brief History
After the Louisiana Purchase in 1803, a portion of the area we now know as the Midwest was combined with land obtained by making treaties with Native Americans to form the Minnesota Territory.
Here are some other fun facts about Minnesota:
Minnesota was the first state to volunteer troops to fight in the Civil War in 1861.

The name Minnesota comes from the Dakota tribe's word for the Minnesota River, mnisota, meaning "cloudy, muddy water" or "sky-tinted water."

Waterskiing was invented in Minnesota in 1922.

Famous Minnesotans include "Peanuts" creator Charles Schulz, Wizard of Oz actress Judy Garland, and musicians Prince and Bob Dylan.
See for yourself everything that Minnesota has to offer! View our job board or fill out our form to have a representative give you a call.
What is there to do and see in Minnesota?
Paddle Voyageurs National Park
Voyageurs National Park is a pristine wilderness area that combines natural beauty with history. This mainly backcountry park, accessed primarily by water or air, is a wonderful place for canoeing, boating, fishing, and other outdoor pursuits.
The park is remote and offers great opportunities to see wildlife, such as bears, moose, loons, and much more. Historically, this area was important during the fur trade, when the French-Canadian Voyageurs traveled these waters in huge birch bark canoes.
International Wolf Center
The International Wolf Center near Ely is an educational center that supports and promotes the survival of wolves. Hands-on exhibits, demonstrations of wolf tracking methods, and all kinds of information on wolves is presented.
The Mall of America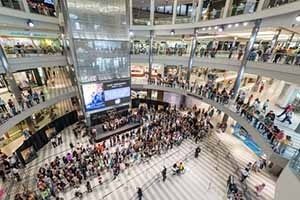 Located on the outskirts of St. Paul, in the suburb of Bloomington, is the Mall of America. When it opened in 1992, it was one of the largest malls in the United States. In addition to more than 500 shops and dozens of restaurants, the facility includes theaters, hotel accommodation, and other amusements.
More than 400 events happen at the mall each year, ranging from dance parties to Minnesota Viking fans celebrations. Numerous "Stay and Shop" packages can be booked with nearby hotels.
Minneapolis Institute of Art
Hosting more than 700,000 visitors a year, the Minneapolis Institute of Art (Mia) has a wide range of art and attractions, all with free admission to explore. The collection at Mia features more than 89,000 artworks, and the permanent and temporary exhibits span everything from American modernism to ancient artifacts from around the world.
U.S. Bank Stadium
Home of the Minnesota Vikings (NFL), U.S. Bank Stadium opened its doors in downtown Minneapolis, Minnesota in 2016. The Vikings played their first preseason game at U.S. Bank Stadium on August 28; the home opener of the regular season was in week two against the Green Bay Packers on September 18, a 17–14 victory.
There's so much to do and see in Minnesota that we could not fit it all on one page. But we hope this sparked your interest in living in Minnesota as a locum.
Ready to see what locum tenens job openings are available in Minnesota? Visit our current job opportunities page, give us a call, or fill out our application form and a recruiter will contact you by phone.
Remember to sign up for SMS texts to be alerted when new roles in Minnesota are posted.
Looking for more information about becoming a locum tenens provider? Check out the Barton Blog to learn everything there is to know about the locum tenens life or visit our locum tenens FAQs page.