Nevada | Locum Tenens Travel Lifestyle
Nevada is nicknamed the "Silver State" because it is the largest gold-producing state in the U.S. and fourth-largest in the world. Did you know that? Neither did we. That's why we've created these travel guides for you to utilize before going on your next locum tenens assignment.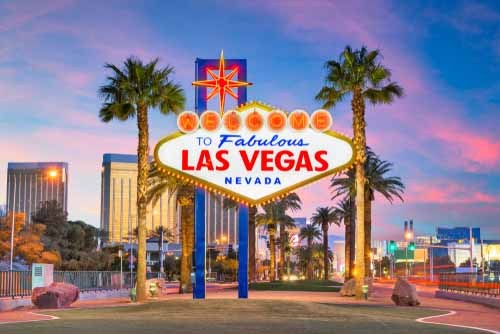 Ready for your next locum tenens assignment?
Contact Barton Associates Today
What You Need to Know About Nevada as a Locum Tenens Healthcare Professional
We know you won't always know much about the state you are traveling to. To help you make an informed decision, we've compiled information from TripAdvisor, state government pages, and tourist information sources to give you a glimpse into life in Nevada.
Remember, this is not an exhaustive list. Just a few nuggets of high-level information to get you started in your own research.
Locum Tenens Jobs in Nevada
REVIEW OUR JOB LISTINGS

Pathologist
Your new job is waiting in Nevada! Our client is looking for a pathologist to begin coverage immediately. Hours include 8a - 5p shifts from Mondays - Fridays. The selected locum will be handling all aspects of pathology cases and procedures. There is a chance for an extension with this... View This Job
WHAT YOU NEED TO KNOW ABOUT VISITING NEVADA AS A LOCUM TENENS PHYSICIAN, NURSE PRACTITIONER, PHYSICIAN ASSISTANT, CRNA, AND DENTIST
Nevada: A Brief History
From deserts to mountains, Nevada has something to offer for everyone. The state's capital, Las Vegas, is the casino capital of the world.
Here are some other fun facts about Nevada:
In one of Nevada's valleys, you'll find Lake Tahoe – North America's largest alpine lake.

Las Vegas gets more than 42 million visits per year.

Nevada produces about three-quarters of all of the gold mined in the United States. Its underground treasures also include silver, copper, and some of the world's best black opals.
See for yourself everything that Nevada has to offer! View our job board or fill out our form to have a representative give you a call.
What is there to do and see in Nevada?
Las Vegas
Considered the most entertainment-filled two and a half miles in the entire world, the Las Vegas Strip glitters and glows with massive resorts, hotels, theaters, restaurants, and gardens. This famous portion of Las Vegas Boulevard, running from the Mandalay Bay Hotel to the Treasure Island Hotel, is what most visitors come to the city to see and experience.
Hoover Dam
Built during the Great Depression as a way to provide jobs, Hoover Dam is a marvel of modern engineering. The 726-foot-high dam contains Lake Mead, the largest reservoir in the United States, and provides hydroelectric power to much of Nevada, Arizona, and California.
Lake Tahoe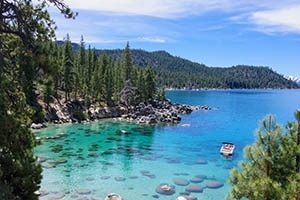 The sparkling blue water of Lake Tahoe, surrounded by often snow-capped mountains, is one of the most beautiful sites in Nevada. This 22-mile-long freshwater lake, high in the Sierra Nevada Mountains on the Nevada and California border, is a popular year-round destination.
In summer, most visitors come here to enjoy the beautiful beaches, hit some of the spectacular hiking trails, or camp at one of the many campgrounds in the area. In winter, families and powder hounds from across the US come here to hit the slopes at the ski resorts in the Lake Tahoe area. Any time of year, you can enjoy the scenery on a lake-side scenic drive.
Red Rock Canyon National Conservation Area
Located just outside of Las Vegas, Red Rock Canyon National Conservation Area is one Nevada's most popular hiking areas. The massive red rock formations jutting high above the Mojave Desert are the most striking feature, but the area covers a diverse range of sites and geological formations. Box canyons, mountains, and a look at the Keystone Thrust are some of the highlights.
There's so much to do and see in Nevada that we could not fit it all on one page. But we hope this sparked your interest in living in Nevada as a locum.
Ready to see what locum tenens job openings are available in Nevada? Visit our current job opportunities page, give us a call, or fill out our application form and a recruiter will contact you by phone.
Remember to sign up for SMS texts to be alerted when new roles in Nevada are posted.
Looking for more information about becoming a locum tenens provider? Check out the Barton Blog to learn everything there is to know about the locum tenens life or visit our locum tenens FAQs page.