Washington | Locum Tenens Travel Lifestyle
Do you know who's on the flag of the state of Washington? We'll give you exactly one guess. Got it? Yup, it's President George Washington! His image is being put to good use, because Washington is one of the wealthiest states in the country. It consistently ranks among the best for life expectancy and low unemployment, and skews heavily liberal. Does this sound like the perfect state for you? Ready to start your own Washington adventure? You're in the right place. Here at Barton, we've created these travel guides for you to utilize before going on your next locum tenens assignment. Our recruiters and staffing specialists have compiled information from TripAdvisor, state government pages, and tourist information sources to give you a glimpse into life in Washington.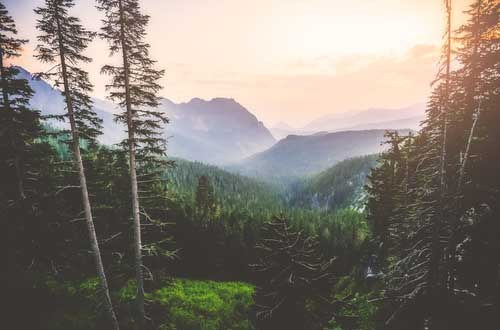 Ready to Staff or Work as a Locum Tenens Provider?
Contact Barton Associates Today
What You Need to Know About Washington as a Locum Tenens Healthcare Professional
Washington is the only US state named after a president. Other states' names often came from English cities, Native American words, or the suggestions of European colonizers. Today, many people get confused between Washington state and the nation's capital, Washington D.C.. What you may not know is that there's an extreme irony there. When the United States Congress declared Washington a territory in 1853, Washington D.C. was already the capital. At the time it was known as the District of Columbia. The territory we now know as the state of Washington was also going to be named Columbia. Representatives felt that these names were too similar and would be confusing, and instead suggested the name Washington after the president. Thus, Washington became a state. Over time however, the District of Columbia became more known for the city within it: Washington. Now we call it Washington D.C., but frequently confuse the two locations anyway. Congress tried their best, but it just wasn't enough! Read on below to learn more about Washington- the state, that is.
Locum Tenens Jobs in Washington
REVIEW OUR JOB LISTINGS

Dentist - WA
The Evergreen State of Washington is the home of your next locum tenens opportunity! Our client is looking for a dentist to begin coverage immediately. Hours include 8a - 5p and other similar shifts from Mondays - Fridays. The selected locum will be handling all aspects of general dentistry cases... View This Job

Orthopedic Surgeon
Ever wanted to visit Washington? Now you can with this locum tenens opportunity! Our client is looking for an orthopedic surgeon to begin coverage immediately. Hours include 24 hour call coverage shifts. The selected locum will be handling all aspects of orthopedic surgery cases and procedures. There is a chance... View This Job
WHAT IS THERE TO DO AND SEE IN WASHINGTON?
Space Needle
If you've ever seen a picture of Seattle, chances are it included the Space Needle. This iconic building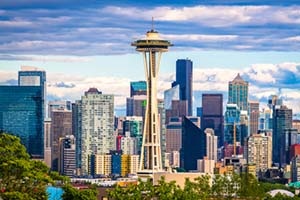 towers over downtown at 605 feet high and offers the best view of the city. Following its
recent renovation, it now has the world's first rotating glass floor. If you're afraid of heights this is not the place for you, but if you're feeling adventurous, a meal in the rotating restaurant will let you enjoy the cityscape in comfort and style.
Chihuly Garden and Glass
Likewise conveniently located in Seattle, the Chihuly Garden and Glass exhibition showcases the career of Dale Chihuly. Visitors can enjoy eight indoor galleries, a garden, and the centerpiece Glasshouse. The best part? The exhibit is open both day and night, so you can see the gorgeous glass in daylight or light up at night. This experience is long-term, but it won't stay forever, so see it while you can!
Mount St. Helens
If you like a hike, this is the spot for you. Mount St. Helens offers beautiful scenery and a chilling reminder about the devastating impact of natural disasters. The hiking trails here are a hit with visitors. In public areas you'll find signs and newsletters detailing the extent of the historic eruption and the effect on the surrounding areas. Tread lightly, but have fun!
The Museum of Flight
Have you ever wanted to land on the moon? How about barrel-roll a plane? Or maybe sit in John F. Kennedy's Air Force Once? You can do all that and more at the Museum of Flight. This specialty museum features replicas, simulators, and real, genuine aircraft dating back to WWI. Even if you're not the biggest history buff, you'll enjoy the opportunity to take to the skies yourself in the flight simulator. Here's an insider tip- before your visit, keep an eye out around town for flyers offering discounts on admission.
Pike Place Market
You like fish? This place has fish. Lots of it. Pike Place Market is one of those iconic Seattle sights that everyone should see at least once. Will a flying fish hit you in the face? Hopefully not, but you never know! Regulars recommend going early in the morning to avoid large crowds. In addition to fish, there's plenty of fresh flowers, fruits, vegetables, snacks, and other market fare sold to an average of nine million visitors per year.
What Else Can I See?
If you see all there is to see in Washington while you are on assignment with Barton, take an extended day-trip to a nearby state such as Oregon and Idaho. Washington is a great location to explore the United States because it borders 2 other states!
To the north, Washington borders our friendly neighbor, Canada! Be sure to bring your passport so you can hope across the border and double your travel options.
There's so much to do and see in Washington that we could not fit it all on one page. But we hope this sparked your interest in living in Washington as a locum.
Ready to see what locum tenens job openings are available in Washington? Visit our current job opportunities page, give us a call, or fill out our application form and a recruiter will contact you by phone.
Remember to sign up for SMS texts to be alerted when new roles in Washington are posted.
Looking for more information about becoming a locum tenens provider? Check out the Barton Blog to learn everything there is to know about the locum tenens life or visit our locum tenens FAQs page.