Join Us for Our Locum Tenens Dentistry Facebook Live Q&A and Free Giveaway
Ask Barton Associates questions about locum tenens, working with Barton, and more. Also qualify for our free giveaway.
Register Now for Free!
Fill out the form below to sign up.
Register Free Today
Join us on Friday December 10th at 1 p.m. EST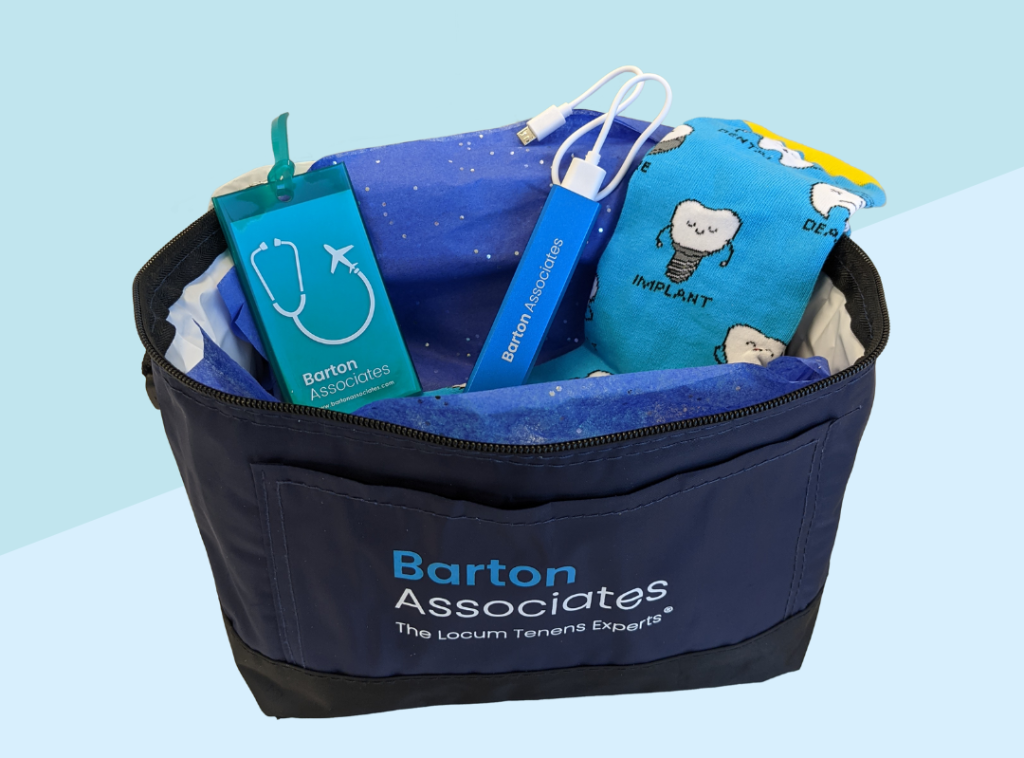 Here are some topics to help you think of questions to ask:
– How do I become a locum tenens dentist?
– The difference between being a locum and working a permanent job
– How to easily find a locum tenens job
– Travel coordination
– Length of assignments
– Licensing
– Lodging
-Health insurance
– The perks of partnering with Barton
By registering, you are automatically entered into our raffle! Winner will be announced during the event. Log on to see who will win the Barton Associates prize package.
Registering = 1 giveaway ticket
Asking a question during the event = 1 giveaway ticket
Note: To earn the second giveaway ticket, you must ask a question during the event and it must be on the topic of locum tenens and/or Barton Associates.
What are you waiting for? Register now and get your questions ready!
What is Locum Tenens?
EMILY MARR ANSWERS THIS QUESTION DURING OUR LAST FACEBOOK LIVE Q&A