Oncology Locum Tenens Jobs | Barton Associates

Locum Tenens for Oncology MDs, DOs, NPs, and PAs
We work with thousands of hospitals, clinics, private practices, and other healthcare organizations throughout the U.S. who need talented medical providers who specialize in Oncology for short- and long-term assignments for on-site locum oncology jobs and telemedicine oncology jobs.
Get Started
Barton Exclusive Locum Oncology Jobs
Locum Oncology Physician Jobs
Popular Locum Oncology Travel Destinations
Barton Has Locum Jobs Wherever Your Travel May Take You
California Jobs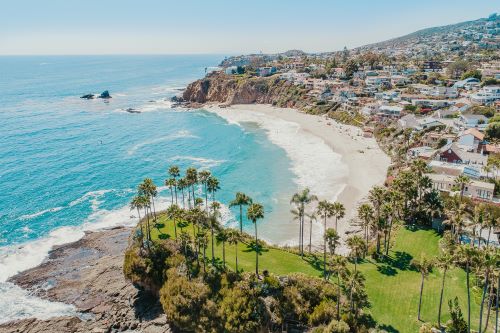 Pennsylvania Jobs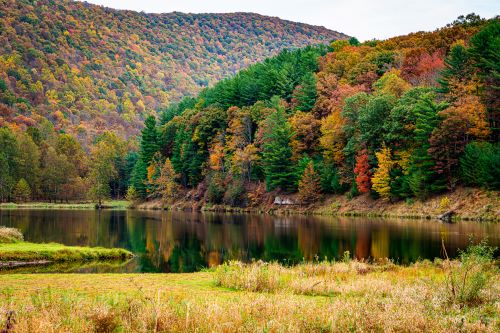 Maine Jobs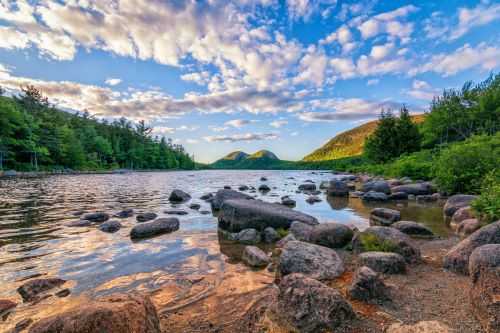 Washington Jobs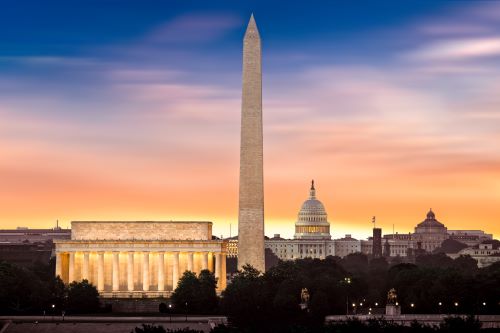 Locum Tenens for Oncology MDs, DOs, NPs, and PAs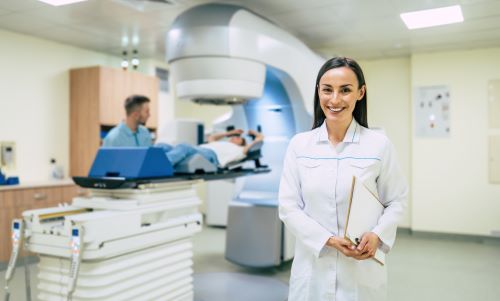 Barton Associates places oncology locums including oncologists, nurse practitioners and physician assistants who specialize in oncology. Experience a mix of stability and flexibility as a locum tenens oncology medical provider, and make your own schedule by choosing your pick of attractive locum oncology physician, locum oncology physician assistant, and locum oncology nurse practitioner jobs.  With the demand for cancer treatment projected to grow by 40%, or by 2,258 full-time employees (FTEs), by 2025, whereas the supply of oncology professionals is only expected to grow by 25%, creating a shortage of about 2,258 FTEs, according to The American Society of Clinical Oncology (ASCO), the locum tenens oncology job market is abundant for oncology locum tenens NPs, PAs, DOs, and MDs who are filling gaps in coverage across the nation.
In fact, precedence research reports that while the global oncology market was valued at $286.04 billion in 2021, that it is projected to reach over $581.25 billion by 2030, and is expected to grow at a rapid CAGR of 8.2% in the forecasted period. Within the oncology market's growth, North America has accounted for the majority of the industry's market share, having reached 46.2% of the total global market share in 2021.
Growth in The Oncology Market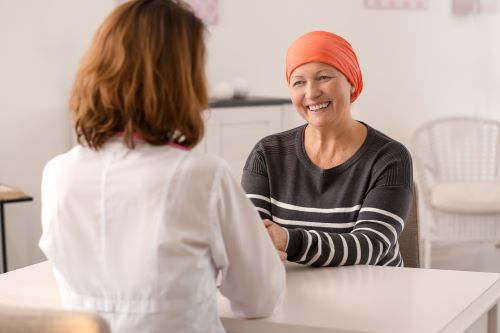 Some main factors that are driving oncology market growth include the increased consumption of tobacco and alcohol across the globe, addition of 64 new oncology active substances being launched across the globe in the last 5 years, around 19.3 million new cancer cases paired with about 10 million deaths related to cancer having been registered in 2020, and new cancer cases projected to rise by 47% across the globe through 2040.
Key players within the oncology field are the cancer diagnostic segment, which accounted for 46.8% of the total market share in 2021, the hospital segment, which is expected to grow at a CAGR rate of 10.9% from 2022 to 2030, the cancer treatment segment, which accounted for 56% of the global oncology market share in 2020, and the breast cancer market which was valued at $57.23 billion in 2021.
Locum Tenens Industry Growth
SIA, in its Locum Tenens Market Growth Assessment article from December 7, 2022, points out that the locum tenens market in the US is growing at the rapid rate of 27% every year, and that 88% of healthcare facilities used locum tenens during the past 12 months, the primary reason being to fill vacancies. In order to assist these facilities, Barton's Oncology group works with NPs, PAs, MDs, and DOs who specialize in hematology-oncology, medical oncology, pediatric oncology, gynecologic oncology, radiation oncology, and surgical oncology.
As an oncology locum with Barton, you have the flexibility to choose jobs that best fit your needs, preferences, and schedule, all while traveling, and potentially earning more than you would in a traditional, full time role. While the average staff physician makes an annual salary of about $208,000, the average staff NP makes about $118,040, and the average staff PA makes around $121,530, the average locum oncology NP salary, locum oncology physician assistant salary, and locum oncology physician salary is on average 12% higher across all provider types than regular permanently employed providers, making the oncology locum tenens salary one of the most attractive across healthcare jobs in the US.
Locum Oncology Salary Insights
Oncology physicians generally see the highest earning potentials in Wisconsin, Alaska, and West Virginia. For oncology NPs, the highest paying states are Delaware, Massachusetts, and New York, while oncology PAs can earn the most in Alaska, California, the District of Columbia (DC), and New Jersey.
We work with oncology hospitalists and oncology locums specializing in gynecologic oncology, hematology/oncology, medical oncology, radiation oncology, and pediatric oncology at a wide variety of facility types across the country, so you can earn a higher oncology salary wherever you so choose to travel.
Barton oncology recruiters have placed oncology locums in locum tenens hematology oncology jobs, surgical oncology locums, medical oncology locum jobs, and more at: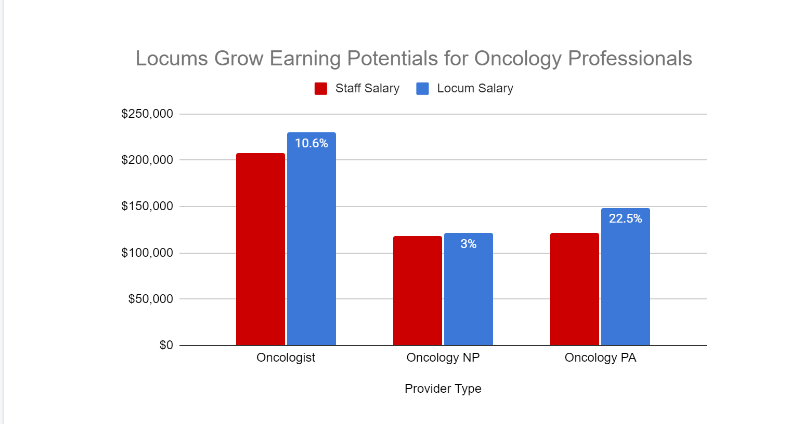 • Hospital Inpatient Units
• Hospital Outpatient Units
• Health Systems
• Cancer Centers
• Clinics
• Home Health Services
• Regional Medical Centers
• University Medical Centers
• Birthing Centers
• Community Health Centers
• Federally Qualified Health Centers
• IHS Facilities
• Private Practices
• Residency / Fellowship Programs
• Tertiary Hospitals
• Critical Access Hospitals
• Specialty Hospitals
What Oncology Specialties Does Barton Work With?
Barton Associates Works With a Variety of Oncology Professionals
Hematology/Oncology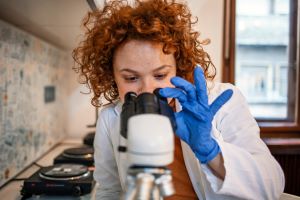 Medical Oncology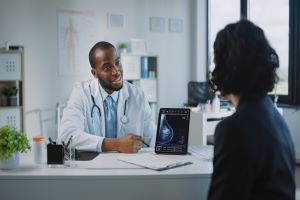 Oncology Hospitalist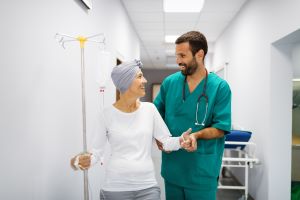 Gynecological Oncology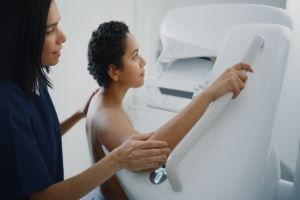 Pediatric Oncology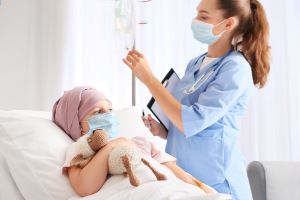 Radiation Oncology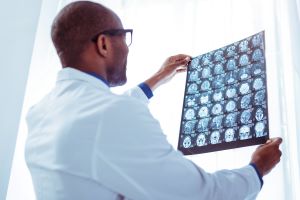 Get In Touch Today
Barton Associates works with a broad range of healthcare facilities and organizations spanning across the country who are seeking talented locum tenens medical providers like yourself to fill gaps in coverage on locum tenens assignments with the most competitive pay.
Our skilled Account Executives establish strong connections with thousands of healthcare institutions nationwide so that our locum tenens professionals can have the power and flexibility to choose jobs which best fit their needs, preferences, and schedules from an overflowing pool of attractive opportunities.
The Barton team works hard to bring you fresh, new locum job opportunities every day, and we're thrilled for the opportunity to help you find your dream assignment. Get in touch with us today to jumpstart your locum career with one of our experienced recruiters!
Ready to become a locum? Chat with one of our experienced recruiters to get started, or browse our open locum tenens oncology jobs to find your next assignment now!
Are you in need of locum tenens coverage at your facility? Learn more about staffing with locums now.
Testimonials

Allison N. — Loved my recruiter! Very friendly and efficient with helping figure outlay pay check/stubs! Thank you so much! Would recommend!
Bob K. — I had a gap in my schedule. Barton arranged for a placement but it turned out the clinic was not ready. They quickly arranged for another 4-week placement that turned out better than the previously arranged one ever could have been.
Joshua H. — Everyone from Barton was fantastic to work with. They made the entire process of becoming a Locum Tenens provider easy. They take care of everything so you can focus on taking care of your patients. I look forward to working with them again.
Keith P. — The position was presented accurately and the communication with the client was always fast. When I accepted the job all the details and requirements were clearly laid out. I felt confident going the first day that things would run smoothly.
Frequently Asked Questions (FAQs)
Q: What types of providers can be locums?
A: Barton Associates works with NPs, PAs, physicians, dentists, and CRNAs!
Q: Who uses locum tenens providers?
A: Companies and other healthcare facilities beyond the walls of hospitals and clinics have healthcare staffing openings. The Barton Associates team works with a variety of clients looking to fill temporary roles throughout the country, including but not limited to hospitals, private practices, and urgent care. Learn more about who Barton Associates works with!
Q: What is the main benefit of working with a healthcare staffing agency?
A: Working with an agency makes the process simple. We handle all of the paperwork and other heavy lifting to improve the overall experience for both our providers and clients. All our providers can clients need to do is let us know what they are looking for!