OB/GYN Locum Tenens: Obstetrics & Gynecology
OB/GYN Locum Tenens: Obstetrics & Gynecology
OB/GYN Jobs

OB/GYN and Gynecology Locum Tenens Job
Barton Associates works with thousands of healthcare facility types across the country such as  clinics, private practices, urgent care centers, hospitals, and more, who are looking for talented physicians, nurse practitioners, and physician assistants specializing in OB/GYN or Gynecology to fill gaps in coverage for both short- and long-term assignments.
Get Started
Barton Exclusive OB/GYN Locum Jobs
Locum OB/GYN Physician Jobs
OB/GYN Nurse Practitioner Locum Jobs
Locum Tenens OB/GYN PA Jobs
Popular Locum Tenens Job Locations for OB/GYNs
Barton Has Locum Jobs Wherever Your Travel May Take You
California Jobs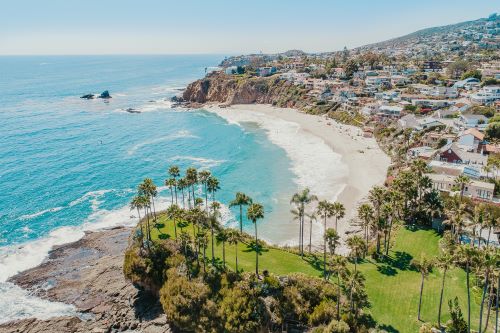 Michigan Jobs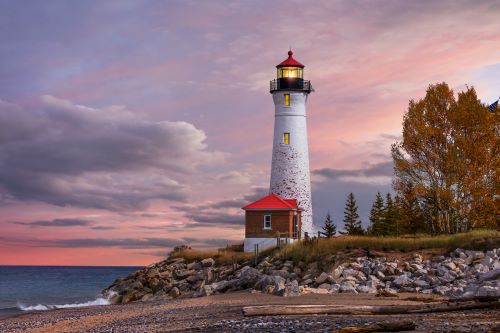 New York Jobs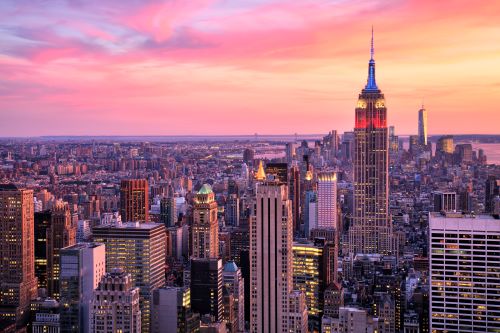 Arizona Jobs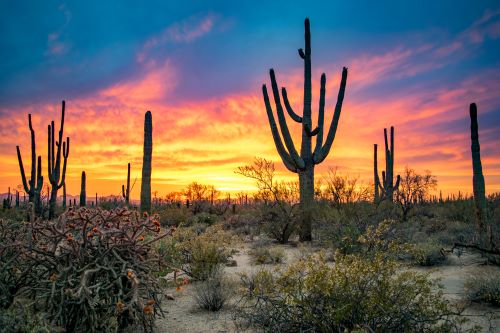 Industry Outlook for Physicians, NPs, and PAs Specializing in Women's Health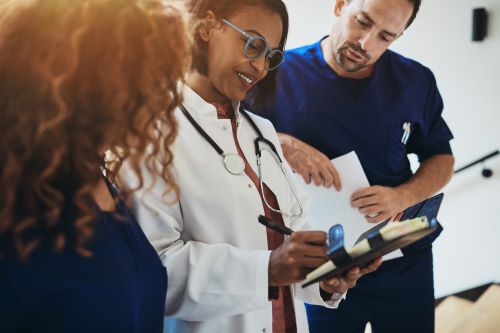 Grow your career in healthcare through new and exciting experiences that expand not only your knowledge and skill set, but also your horizons. With a projected national shortage of up to 22,000 women's health medical specialists within the next 30 years, according to The American College of Obstetricians and Gynecologists (ACOG), the demand for locum tenens women's health MDs, DOs, NPs, PAs, and CRNAs for complete women's healthcare is rising, and locum tenens professionals are stepping in to provide much-needed coverage for locum women's health jobs across the nation. 
In fact, while the size of the global women's health market was valued at 40.29 billion in 2022, it is projected to reach a value of 58.24 billion by 2030, with a CAGR growth rate of 4.8% in the forecasted period, and with the highest growth rate in North America, accounting for over 41% of global revenue in the women's health market in 2021, according to Grand View Research.
This growth is a result of an increase in the geriatric women population as well as introductions of new products for women's health. Moreover, new government policies to increase awareness of and improve women's health are projected to add to growth in the women's health market through 2030.
According to the Staffing Industry Analysts (SIA), as the demand for women's health specialists continuously increases, the locum tenens market is growing exponentially at the rapid annual rate of 27%, opening up an abundance of opportunities for women's health locums to earn the most attractive salaries within their specialties as they travel to fill gaps across the nation. 
Locum Women's Health Salary Insights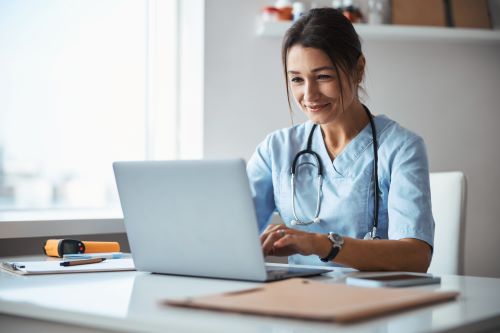 While rates may vary for women's health locums dependent on a variety of factors including location, experience, and specialty, the average women's health physicians can make anywhere between $265,020 and $367,600 per year, women's health nurse practitioners can make between $105,856 to $120,914 per year, and women's health physician assistants can make between $113,749 and $163,642 per year. With employment growth rates of 3%, 40%, and 28% for physicians and surgeons, nurse practitioners and nurse anesthetists, and physician assistants, respectively, through 2031, these rates are only expected to increase as demand for women's health specialists further escalates.
However high salary growth may be for staff women's health providers across the US, women's health professionals have the opportunity to drastically increase their salaries by starting their career paths in locum tenens work, with the average women's health locum across all provider types earning up to 55.2% more than their permanently employed counterparts on a yearly basis.
The top paying states for women's health specialists are Colorado, Maryland, and Nevada, and the top paying industries for women's health professionals are the local government (OEWS Designation), physician's offices, and outpatient care centers, according to the Bureau of Labor Statistics (BLS). As a Barton locum, you can unlock a higher earning potential wherever your travels may take you!
What Women's Health Specialties Does Barton Work With?
Barton Associates Works With a Variety of Women's Health Specialists
Gynecologic Oncology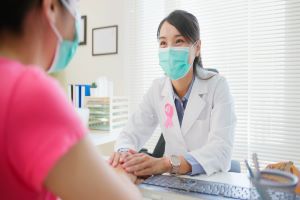 Gynecologic Urology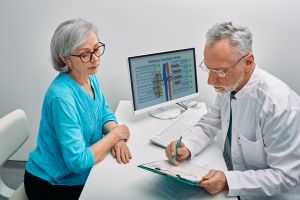 Gynecology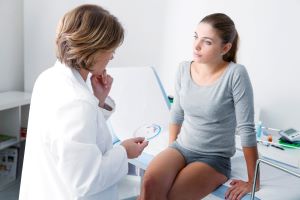 Maternal Fetal Medicine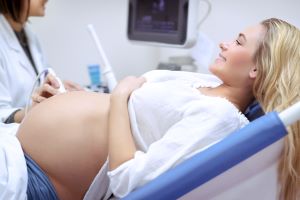 Obstetric Critical Care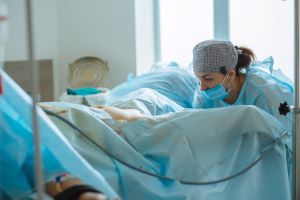 Obstetrics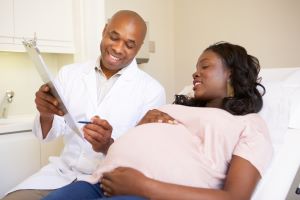 Obstetrics/Gynecology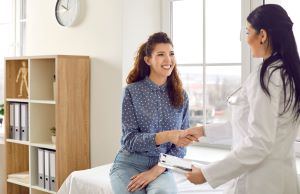 Women and Adolescent Health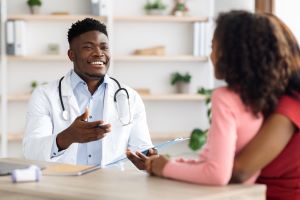 The Locum Market for Women's Health Professionals
As the 4th largest locum tenens agency in the U.S., Barton is a leader in placing women's health physicians, nurse practitioners, physician assistants, and CRNAs across a wide variety of women's health specialties in fetal surgery, gynecology, gynecologic urology, obstetrics, obstetric critical care, obstetrics/gynecology and gynecologic oncology locum tenens at facilities in every state across the country. 
While according to BLS, the industries with the highest levels of employment for women's health practitioners are typically in the offices of physicians, outpatient care centers, and colleges, universities, and professional schools, in New York, California, and New Jersey, Barton's locum tenens providers are uniquely positioned to build upon and acquire a more diverse set of skills by experiencing new work environments and patient populations across a broad range of healthcare organizations throughout the country in hospitals, clinics, outpatient care centers, and more. Barton Associates has successfully placed our women's health locum specialists in facility types including:
Regional Medical Centers

University Medical Centers

Birthing Centers

Community Health Centers

Federally Qualified Health Centers

Family Planning & Abortion Clinics
Fertility Centers/Clinics

Women's Health Centers

On-Site Health Clinics

NICU – Levels I-IV

Tertiary Hospitals
Critical Access Hospitals

Specialty Hospitals

IHS Facilities

Private Practices

Residency/Fellowship Programs
Barton's women's health locums enjoy the flexibility to choose to work at any of the facility types listed above, while having the freedom to build their own schedules, and travel where and when they desire as a continuous flow of opportunities arise. We work hard to bring our locums fresh, new opportunities every day. Check out a few of our open locum tenens women's health jobs now!
Our openings change daily, so be sure to check in with your Barton recruiter often. New to Barton and ready to become a locum? Fill out the form to chat with one of our experienced recruiters to get started!
Are you in need of women's health coverage at your facility? Learn more about staffing with locums now or fill out the form on this page after selecting "Looking to Staff".
Get In Touch Today
Barton Associates works with a broad range of healthcare facilities and organizations spanning across the country who are seeking talented locum tenens medical providers like yourself to fill gaps in coverage on locum tenens assignments with the most competitive pay.
Our skilled Account Executives establish strong connections with thousands of healthcare institutions nationwide so that our locum tenens professionals can have the power and flexibility to choose jobs which best fit their needs, preferences, and schedules from an overflowing pool of attractive opportunities.
The Barton team works hard to bring you fresh, new locum job opportunities every day, and we're thrilled for the opportunity to help you find your dream assignment. Get in touch with us today to jumpstart your locum career with one of our experienced recruiters!
Testimonials

Amy E. — This was my first locums experience and Barton did a great job of making it easy for me. They are timely in their responses and help with all credentialing, licensing, and accommodations. I greatly enjoyed my locums experience and would recommend it to others that are in the lull between permanent positions.
Dawn W. — Great company!! Lots of work and keeps you informed of many job openings!
Dana H. — My recruiter has been great about keeping in touch with me when it comes to new opportunities. He has been very helpful with the credentialing aspects of being a new nurse practitioner as have all the other people in the credentialing office! They really listen to me and work to get the times/dates/locations I want!
Keith P. — The position was presented accurately and the communication with the client was always fast. When I accepted the job all the details and requirements were clearly laid out. I felt confident going the first day that things would run smoothly.
Frequently Asked Questions (FAQs)
Q: What types of providers can be locums?
A: Barton Associates works with NPs, PAs, physicians, dentists, and CRNAs!
Q: Who uses locum tenens providers?
A: Companies and other healthcare facilities beyond the walls of hospitals and clinics have healthcare staffing openings. The Barton Associates team works with a variety of clients looking to fill temporary roles throughout the country, including but not limited to hospitals, private practices, and urgent care. Learn more about who Barton Associates works with!
Q: What is the main benefit of working with a healthcare staffing agency?
A: Working with an agency makes the process simple. We handle all of the paperwork and other heavy lifting to improve the overall experience for both our providers and clients. All our providers can clients need to do is let us know what they are looking for!