Hospitals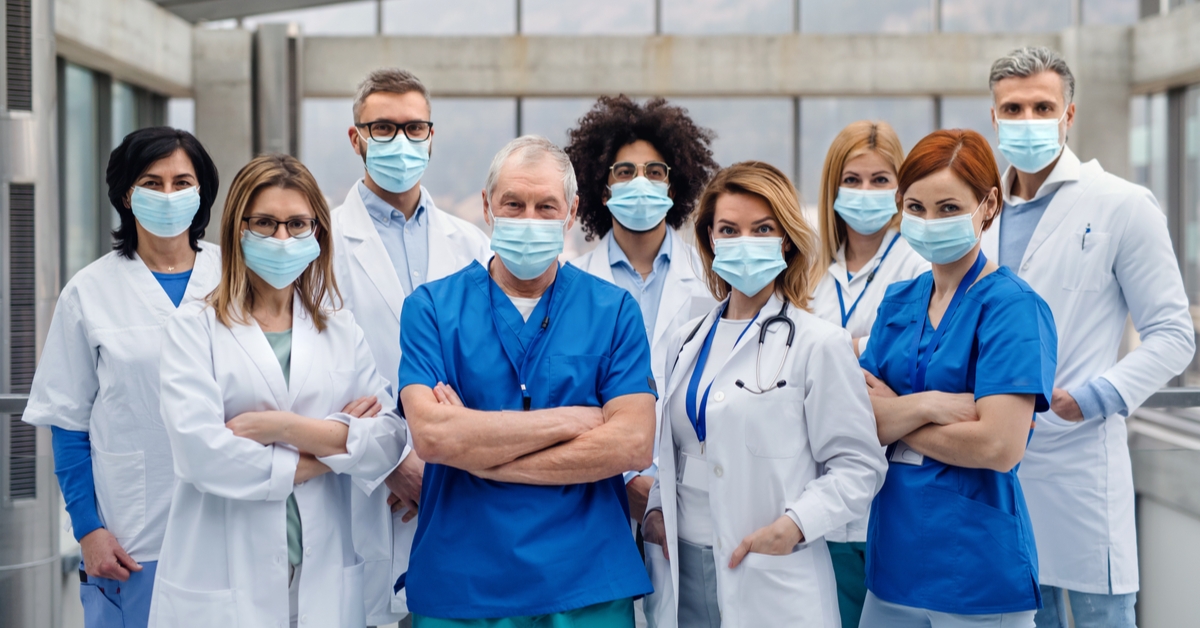 Keep Your Hospital Running at Full Capacity
Barton Associates built its business around supporting hospital executives with their short-term talent acquisition needs, especially during this ongoing physician shortage. Staffing your facility with locum tenens providers helps to fill gaps in coverage like:
Maternity/paternity leave
Leave of absence
Vacation coverage
Unexpected resignations
Direct access to high-quality talent is critical to ensuring hospitals have the manpower they need to treat a high volume of patients, regardless of the provider specialty.
Hiring for Hospitals
Between 2016 and 2026, hospital and urgent care employment is expected to increase by 419,000, accounting for more than one-third of total hiring within the healthcare industry over that same period. With that demand for talent, partnering with Barton means you have immediate access to the best healthcare providers in your area and beyond.
Keep the Pipeline Open
Barton's commitment to best-in-class recruitment and marketing operations means we're constantly adding new and qualified providers to our database. That way, we can be confident that we'll never run out of talent for our clients in the hospital space.
Full-Scale Staffing Solutions
WORKING WITH BARTON MEANS GETTING ACCESS TO AN EXTENSIVE RANGE OF SPECIALIZED CLINICIANS
Allergy
Anesthesiology
Bariatric Surgery
Breast Surgery
Cardiothoracic Surgery
Cardiology
Cardiovascular Surgery
Child/Adolescent Psychiatry
Critical Care Medicine
Critical Care Surgery
Dentistry
Dermatology
Endodontics
ENT
Emergency Medicine/ER
Endocrinology
Family Medicine/Practice
Gastroenterology
General Surgery
Geriatric Medicine
Geriatric Psychiatry
Gynecology
Home Health
Hospice
Hospitalists
Immunology
Infectious Disease
Intensivists
Internal Medicine (inpatient)
Internal Medicine (outpatient)
Laparoscopic Surgery
Nephrology
Neurology
Neurosurgery
Nuclear Medicine
OB/GYN
Occupational Medicine
Oncology
Ophthalmology
Oral Surgery
Orthopedic Surgery
Otolaryngology
Palliative Care
Pathology
Pediatrics
Pediatric Dentistry
Pediatric Surgery
Periodontics
Psychiatry
Psychology
Physical Medicine and Rehabilitation
Plastic Surgery
Podiatry
Primary Care
Pulmonology
Radiation Oncology
Radiology
Rheumatology
Telemedicine
Thoracic Surgery
Transplant Surgery
Trauma Surgery
Urgent Care Medicine
Urology
Vascular Surgery
Women's Health
Wound Care
Our Traditional Clients
PROVIDING LOCUM TENENS SERVICES TO YOUR FACILITY
Non-Traditional Barton Clients
WE STAFF FACILITIES OUTSIDE OF TRADITIONAL SETTINGS
GAIN AN ADVANTAGE IN THE DEMAND FOR HEALTHCARE TALENT
Working With Barton Associates
1
AVOID HOLES IN YOUR SCHEDULE
Never worry about a healthcare provider's vacation or retirement again. Working with Barton means you have the ability to keep your patient load consistent, without cancellations. Whether it's one day or one year, Barton can support your healthcare talent needs whenever and wherever they arise.
2
KEEP ER WAIT TIMES DOWN
ERs are busier than ever, creating the need for constant access to quality healthcare talent. Working with Barton means you have hundreds of local physicians, NPs, PAs, dentists and CRNAs available at a moment's notice to help care for critical and severely injured patients.
3
ENJOY PEACE OF MIND
Barton has access to a database of local and credentialed clinicians who can move quickly when you need it most. Last-minute talent shortages will be a thing of the past.
Let's Chat
Ready to see how Barton can help? Contact us below: