South Dakota | Locum Tenens Travel Lifestyle
As the southern sister of North Dakota, South Dakota may not be the first place you think to travel to as a locum. Barton Associates has assignments in all 50 states after all! But there's a lot more to South Dakota than you may think. Did you know that South Dakota and North Dakota entered the Union at the same time? President Benjamin Harrison shuffled the statehood papers before signing, so no one knows which state was first!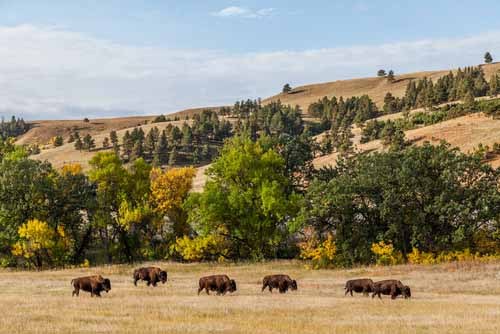 Ready for your next locum tenens assignment?
Contact Barton Associates Today
What You Need to Know About South Dakota as a Locum Tenens Healthcare Professional
We know you won't always know much about the state you are traveling to- that's why we make these state travel guides! Our recruiters and staffing specialists at Barton are here to help you with anything and everything you could need. To help you make an informed decision, we've compiled information from TripAdvisor, state government pages, and tourist information sources to give you a glimpse into life in South Dakota.
WHAT YOU NEED TO KNOW ABOUT VISITING SOUTH DAKOTA AS A LOCUM TENENS PHYSICIAN, NURSE PRACTITIONER, PHYSICIAN ASSISTANT, CRNA, AND DENTIST
South Dakota: A Brief History
Before entering the union alongside North Dakota, South Dakota was populated by the Lakota and Dakota Sioux people. The area wasn't settled by Americans and Europeans until the 19th century. After the construction of an eastern railway link in 1873 population began significantly increasing. Gold was discovered a year later in 1874, and the territory was flooded with Americans illegally crossing into Sioux land to mine. War broke out, and tensions between the Lakota and the US government still linger today. Now the state is dominated by agriculture, natural resources, and history.
What is there to do and see in South Dakota?
Bear Country USA
Located in the Black Hills, this drive-through wildlife park lets you experience nature from up close. The park is open seasonally from May through November each year. The two-mile drive allows you to view bears, wolves, elk, buffalo, and other critters, while the walk around portion of the park features small animals and babies. The park is highly praised by visitors and even won a 2020 Travelers' Choice award, so don't miss it!
Needles Highway
We're willing to bet you've never been on a highway this beautiful! Needles Highway is a scenic drive that takes you through the landscape of South Dakota. On the drive you'll see towering rock formations, narrow tunnels, and all kinds of unique and beautiful scenery. Bring a picnic lunch and make an afternoon of this one-of-a-kind experience.
Falls Park
Located in the north end of Sioux Falls, Falls Park is a beautifully arranged outdoor space with gardens, waterfalls, historic structures, and recreation areas. Whether you're a history lover or a nature enthusiast, there's something for everyone here. See the ruins and learn about the Queen Bee Mill that grew the economy of the city. If you're in need of a green space, this is the place to be.
Mount Rushmore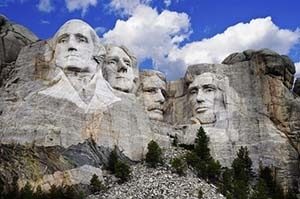 Today, Mount Rushmore is an iconic national memorial to some of America's greatest leaders. The mountain was originally known as Six Grandfathers Mountain and sacred land for the Lakota people. In the 1920s, South Dakota lawmakers and historians contracted a sculptor for the mountain with the goal of increasing tourism. Though controversial, the park still provides an impressive and interesting visit, and serves as a conversation starter about history and heritage.
Broken Boot Gold Mine
Don't miss your chance to pan for gold and tour this historic mine. Visitors of all ages have high praise for Broken Boot Gold Mine, which includes a guided mine tour and gold panning experience. The tour guides are enthusiastic and the route is fairly simple and accessible. Stop by Deadwood for the afternoon and see it for yourself!
Days of '76 Museum
Also nearby in Deadwood you'll find this specialty museum. The town was settled in 1876 by pioneers hoping to find their fortune in the gold rush, and since then the community has celebrated those early settlers with the Days of '76 celebration. The museum isn't a recreation of 1876, but rather the celebrations that have been held in its honor. Stop by to see carriages, firearms, Native American artifacts, and more.
What Else Can I See?
If you see all there is to see in South Dakota while you are on assignment with Barton, take an extended day-trip to a nearby state such as Wyoming, Minnesota, or Montana. South Dakota is a great location to explore the United States because it borders 6 other states!
There's so much to do and see in South Dakota that we could not fit it all on one page. But we hope this sparked your interest in living in South Dakota as a locum.
Ready to see what locum tenens job openings are available in South Dakota? Visit our South Dakota page, give us a call, or fill out our application form and a recruiter will contact you by phone.
Remember to sign up for SMS texts to be alerted when new roles in South Dakota are posted.
Looking for more information about becoming a locum tenens provider? Check out the Barton Blog to learn everything there is to know about the locum tenens life or visit our locum tenens FAQs page.