Wisconsin | Locum Tenens Travel Lifestyle
Cheese, meat, fishing, football, and midwestern hospitality. If you like any of those things, Wisconsin is the place for you.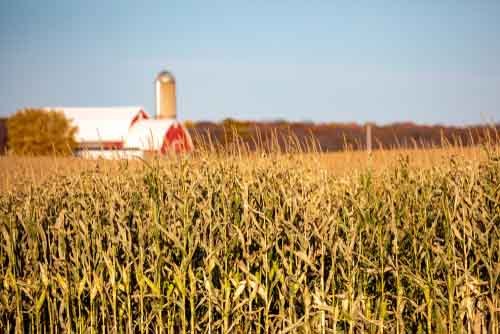 Ready for your next locum tenens assignment?
Contact Barton Associates Today
What You Need to Know About Wisconsin as a Locum Tenens Healthcare Professional
We know you won't always know much about the state you are traveling to. To help you make an informed decision, we've compiled information from TripAdvisor, state government pages, and tourist information sources to give you a glimpse into life in Wisconsin.
Remember, this is not an exhaustive list. Just a few nuggets of high-level information to get you started in your own research.
Locum Tenens Jobs in Wisconsin
REVIEW OUR JOB LISTINGS
WHAT YOU NEED TO KNOW ABOUT VISITING WISCONSIN AS A LOCUM TENENS PHYSICIAN, NURSE PRACTITIONER, PHYSICIAN ASSISTANT, CRNA, AND DENTIST
Wisconsin: A Brief History
Though badgers live throughout Wisconsin, the animal isn't the reason for the nickname the Badger State. "Badger" was a nickname for the 19th-century miners who cut into Wisconsin's hills to find lead then slept in their caves—just the way badgers burrow to create dens.
Here are some other fun facts about Wisconsin:
On the second Saturday in June the National Historic Cheesemaking Center creates a 90-pound wheel of Swiss.

Wisconsin is the nation's leader in dairy production, earning the nickname "DairyLand."
See for yourself everything that Wisconsin has to offer! View our job board or fill out our form to have a representative give you a call.
What is there to do and see in Wisconsin?
Oshkosh
The small town of Oshkosh on Lake Winnebago, northwest of Milwaukee, is famous for two things: the popular line of kids' clothing and its place on the world's airshow circuit. The world's largest meeting of aviators, EAA AirVenture Oshkosh has been held here every summer since 1970.
During the weeklong event, the Oshkosh control tower becomes the busiest on the planet as up to 15,000 aircraft of all shapes and sizes descend upon the airport. They're joined by an estimated half a million visitors, all here to catch thrilling aerobatic displays, as well as flybys from vintage and contemporary military aircraft.
The Harley-Davidson Museum, Milwaukee
Nothing says "freedom" quite like a Harley-Davidson motorcycle, a fact that is not lost on visitors to Milwaukee, the birthplace of the famous "Hog." The best place to find out more about this iconic machine is the city's Harley-Davidson Museum, home to more than 450 classic motorcycles.
This fun family attraction also has excellent displays of the brand's famous teardrop tanks, as well as exhibits telling the story of the people and places behind the machines. There's also a fun Harley-themed restaurant. If you can, try to time your visit to coincide with one of the museum's busy "bike nights," when fans and owners arrive in their droves to show off and admire these classic machines.
Circus World Museum
Located in the small town of Baraboo, Circus World Museum is an excellent attraction for kids of all ages to learn about the day-to-day activities of a working circus. With its focus on the country's rich circus history – it was once upon a time one of the nation's leading entertainment industries – the museum features numerous fascinating displays and exhibits.
The Green Bay Packers: Lambeau Field and the Walk of Legends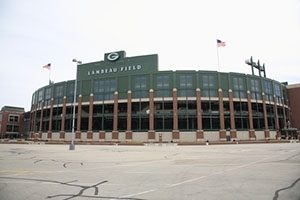 The story of the Green Bay Packers is a remarkable tale of a small town's ability to host a major league professional sports team. Take the team's stadium. Nearly large enough to house the city's entire population of 72,000, Lambeau Field opened in 1957 and is the longest continuously occupied stadium in the league.
Formed in 1919, the team is the third oldest in the NFL, and the league's only non-profit team (it's owned by the city of Green Bay). Whether you're a sports fan or not, you'll enjoy a tour of the stadium with its behind-the-scenes look at how a major league team operates.
Take a Hike on Wisconsin's Wonderful Trails
One of the best ways to explore wonderful Wisconsin is to hike or bike across the state's extensive trail networks, an activity that's becoming increasingly popular with backpackers looking for an exciting outdoor adventure. Many of the trails that cross the state provide a look at how landscapes have been shaped by glaciation, including the Ice Age Trail, an epic 1,000-mile-long National Scenic Trail stretching from Potawatomi State Park to St. Croix Dalles.
There's so much to do and see in Wisconsin that we could not fit it all on one page. But we hope this sparked your interest in living in Wisconsin as a locum.
Ready to see what locum tenens job openings are available in Wisconsin? Visit our current job opportunities page, give us a call, or fill out our application form and a recruiter will contact you by phone.
Remember to sign up for SMS texts to be alerted when new roles in Wisconsin are posted.
Looking for more information about becoming a locum tenens provider? Check out the Barton Blog to learn everything there is to know about the locum tenens life or visit our locum tenens FAQs page.