Locum Tenens Physician Staffing
Locum Tenens Physician Staffing

Need to Staff a Locum Doctor for Immediate Coverage?
Barton is a leading locum tenens staffing agency helping facilities nationwide fill their open physician roles with our vast network of qualified providers.
Barton Has Your Locum Physician Needs Covered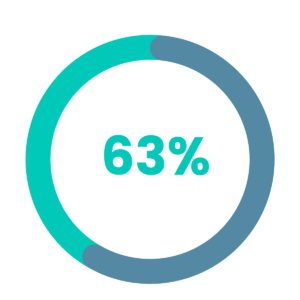 63% of Barton's physicians have worked a locum tenens assignment before.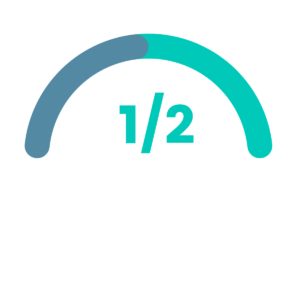 Physicians make up 53% of all the providers in our database. We're physician experts with more than a decade of placing locum doctors on assignment.

74%  of physicians in our database have at least 15 years of experience.
Barton Reviews
LOCUM TENENS CLIENT HEALTHCARE SUCCESS STORIES

Karin M., CMO — The staff is well-trained and dependable, and incorporates themselves as members of the team.
Connie, Medical Staffing Coordinator — I love working with you and hope that we can continue our working relationship.
Patricia A., Locum Tenens Nurse Practitioner — Barton rocks. My recruiter gets it. I recommend my clinician friends sign up to work locums with Barton. Pronto!
Scott S., Locum Tenens Client — Barton is on my short list to call when our group has a locums need.
We're Here to Help
Select the option that applies to you, then fill out the form to talk to one of our representatives.
Save Time and Money With Barton
Staffing with a locum tenens provider could save your facility $250,000 in expenses depending on your facility's location!
Avoid costly gaps in patient care, work flow, morale, and lost referrals. When you bring on a locum tenens provider like Barton, all you need to worry about is the salary.
Get Immediate Coverage Now
Provider Looking For Your Next Job?
Our providers love locum work for the flexibility, experience, and travel.  Our network of 300,000+ locum physicians choose Barton for our friendly service, access to top physician jobs, and ease of  starting an assignment.
Discover why providers give Barton an average of 4.5/5 on Trustpilot.
Explore Open Physician Jobs
Our 1:1 Approach
Barton dedicates one account manager to each of our client accounts. This allows us to build the strongest possible relationship to ensure your talent needs are met today and tomorrow. That commitment to building personal partnerships is the anchor of our "1:1 Approach" strategy, which has helped make us a leader in the locum tenens space for almost 20 years.
Get Access to the Best Talent in the Industry
Our experienced recruiting team conducts thorough interviews and reference checks to ensure that we have the best network of locum tenens physicians, dentists, physician assistants, and nurse practitioners in the industry.
Never Worry About Sudden Vacancies Again
Barton's locum tenens providers can fill your facility's needs for any position, and can be available within 24 hours for openings ranging from a few days to six months or longer!
Flexible Solutions to Help Your Organization Thrive
No matter how your staffing outlook changes, Barton Associates has invested significantly in technology, operations, and marketing to ensure we're able to handle any challenge our clients face.
Leave the Complexities of Staffing to Us
From securing the perfect candidate to credentialing and travel-related issues, our extensive operations team handles the entire locum tenens staffing process for you, ensuring a smooth and stress-free experience.
Who We Work With
PARTNERSHIP OVERVIEWS
Explore Barton's Locum Tenens Solutions Today
Fill out the form to talk to a Barton representative!