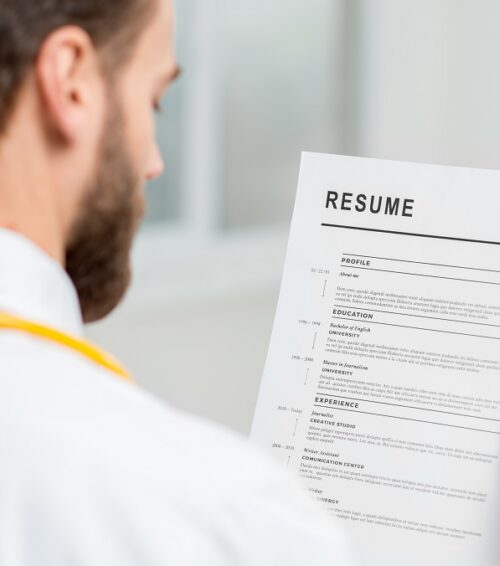 We don't always have the luxury of time when it comes to credentialing a locum tenens physician, nurse practitioner, physician assistant, or dentist for an assignment. While some locum tenens jobs are scheduled well in advanced of a start date, there are also times when we get a start date that is in a week or sooner.
Rest assured, Barton's credentialing team never turns down the challenge of a short credentialing time frame. However, our task is significantly aided if the locum tenens provider completes our simple Barton application in advance. The Barton application is used to detail the information provided in a provider's CV (please read "The Perfect CV for Locum Tenens Providers" to learn how to make your CV, well, perfect). Generally, we are able to complete the entire application from a well-written CV, but when the information on a CV is scant or unclear, we use the information in the Barton application to fill the gaps.
A completed Barton application should also include copies of the following essential credentials:
Updated CV.
Medical school diploma.
Educational Commission for Foreign Medical Graduates (ECFMG), if applicable.
Internship, residency, and fellowship certificates.
Board certification or letter of board eligibility.
All current medical licenses and controlled substance registrations (CSR).
DEA certificate.
Driver's license and passport.
Recent TB test or chest X-ray, and immunization or titer record.
Recent color photo.
CMEs or CEUs from the past two years.
Barton keeps copies of these records securely on file, so when an assignment is scheduled we already have a head start on everything we need to complete the credentialing process. Having these documents readily available allows us to organize all of our locums' credentials and prevent a last-minute scramble for hard-to-locate documents. This is especially helpful for providers who may be traveling on assignments and unable access to them.
We encourage all of our locums to be proactive so the credentialing process can be as smooth and simple for all parties involved. Whether the assignment is at a small clinic or a large healthcare system, there is always an element of credentialing involved. Even if a practice has no established credentialing process, we will always provide a completed Barton Application and credentials so they have a complete file for the locum tenens provider assigned.
The Barton Application can be found here. It can be faxed to 888-502-0719 or emailed to credentialing@bartonassociates.com along with your credentials to our secure office today. Doing so will help to ensure a smooth credentialing process, which will get you started on time!