Connecticut | Locum Tenens Travel Lifestyle
The name "Connecticut" comes from a Native American word, quinatucquet, roughly meaning "beside the long tidal river." It refers to the Connecticut River, which cuts through the middle of the state. Did you know that? Neither did we. That's why we've created these travel guides for you to utilize before going on your next locum tenens assignment.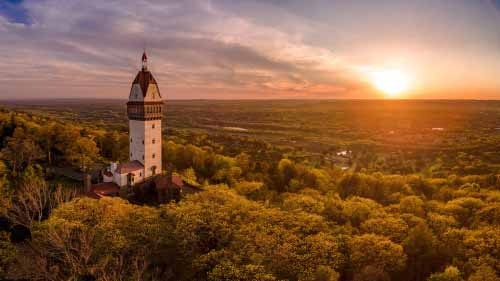 Ready to Hire or Work as a Locum Tenens?
Contact Barton Associates Today
What You Need to Know About Connecticut as a Locum Tenens Healthcare Professional
We know you won't always know much about the state you are traveling to. To help you make an informed decision, we've compiled information from TripAdvisor, state government pages, and tourist information sources to give you a glimpse into life in Connecticut.
Remember, this is not an exhaustive list. Just a few nuggets of high-level information to get you started in your own research.
Locum Tenens Jobs in Connecticut
REVIEW OUR JOB LISTINGS
WHAT YOU NEED TO KNOW ABOUT VISITING CONNECTICUT AS A LOCUM TENENS PHYSICIAN, NURSE PRACTITIONER, PHYSICIAN ASSISTANT, CRNA, AND DENTIST
Connecticut: A Brief History
In the early 1630s, Dutch and English settlers founded settlements in Connecticut and the land soon became a British colony. Over time the colonists grew unhappy with British rule. Five years after the American Revolution, Connecticut became the fifth U.S. state.
Here are some other fun facts about Connecticut.
The most common tree in Connecticut is the red maple, but black birch, eastern hemlock, and sugar maple are also widespread.

Nearly 60 percent of Connecticut is covered in woodland, so it's no wonder forests are one of the state's top natural resources, providing lumber, firewood, and even maple syrup.

The Eastern Upland in the east is filled with hills, rivers, and dense forests.
See for yourself everything that Connecticut has to offer! View our current job openings or fill out our form to have a representative give you a call.
What is there to do and see in Connecticut?
Mystic Seaport
Mystic Seaport recreates a historical seaport village as part of one of the most prominent maritime museums in the United States. A major part of the museum is its outstanding collection of floating craft, including the world's last remaining wooden whaling ship, the Charles W. Morgan (1841). Other historical ships featured are the Joseph Conrad, the schooner L.A. Dunton, and various steam vessels.
The Mark Twain House & Museum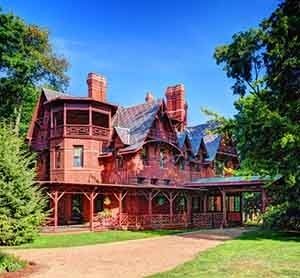 Samuel Clemens, better known as Mark Twain, and Olivia "Livy" Clemens moved into their newly built three-story Hartford mansion in 1874, and it was in the height of late Victorian style.
A tour reveals some of its innovative modern conveniences, as well as many of the writer's eccentric habits (such as keeping kittens in the pockets of the billiard table). Louis C. Tiffany was one of the designers for the home's interior, which shows many of the exotic decorative influences of the era.
New England Air Museum
The New England Air Museum in Windsor Locks is spread throughout three large hangars, with more than 55 of its 100-plus aircraft on display at any time, along with a collection of aircraft engines.
Flying craft include helicopters, amphibious aircraft, jets, WWII aircraft, and others, including two historic examples of balloon baskets, one of which is the oldest surviving American-built aircraft. It was built and flown by Plymouth, Connecticut native and aeronaut Silas Brooks in the 1870s.
Gillette Castle State Park
Located on a 184-acre estate in East Haddam, the unique Gillette Castle is the 1919 home of William Hooker Gillette, known for being the actor who played the original Sherlock Holmes.
The 24-room home has the appearance of a medieval fortress from the outside, and the interior has hand-hewn woodwork and unique features designed by Gillette himself, including wooden door latches and light switches. The walking trails he designed through the estate are just as unusual, with wooden trestles and arched bridges.
Beyond the borders of Connecticut, where can I drive in 3 hours?
If you see all there is to see in Connecticut while you are on assignment with Barton, take an extended day-trip to a nearby state such as Massachusetts, New York, and Rhode Island. Connecticut is a great location to explore the United States because it borders 3 other states!
Assuming a starting point of Hartford, CT, traveling to these major cities are a great option:
There's so much to do and see in Connecticut that we could not fit it all on one page. But we hope this sparked your interest in living in Connecticut as a locum.
Ready to see what locum tenens job openings are available in Connecticut? Visit our current job opportunities page, give us a call, or fill out our application form and a recruiter will contact you by phone.
Remember to sign up for SMS texts to be alerted when new roles in Connecticut are posted.
Looking for more information about becoming a locum tenens provider? Check out the Barton Blog to learn everything there is to know about the locum tenens life or visit our locum tenens FAQs page.