Georgia | Locum Tenens Travel Lifestyle
Imagine for a moment that you are stuck in traffic on your way to work, bored of the same monotonous routine, and looking to experience new scenery and culture. Then, your phone vibrates. It's your Barton recruiter with the answer. They share a new listing with great pay, your dream schedule, and it will start at a time that fits your current life. The only problem is that it is in Georgia which you know very little about. That's where Barton comes in!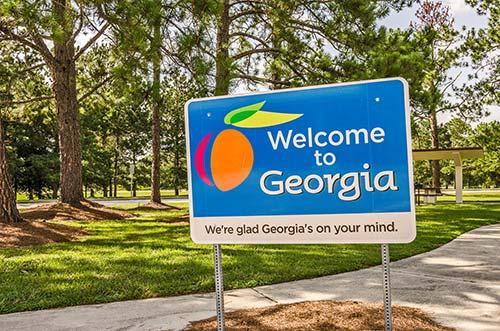 Ready to Hire or Work as a Locum Tenens?
Contact Barton Associates Today
What You Need to Know About Georgia as a Locum Tenens Healthcare Professional
Our recruiters and staffing specialists do not expect you, the provider, to know ins-and-outs of every state in the country. To help you make an informed decision, we've compiled information from TripAdvisor, state government pages, and tourist information sources to give you a glimpse into life in Georgia.
Remember, this is not an exhaustive list. Just a few nuggets of high-level information to get you started in your own research.
Locum Tenens Jobs in Georgia
REVIEW OUR JOB LISTINGS
WHAT YOU NEED TO KNOW ABOUT VISITING GEORGIA AS A LOCUM TENENS PHYSICIAN, NURSE PRACTITIONER, PHYSICIAN ASSISTANT, CRNA, AND DENTIST
Georgia: A Brief History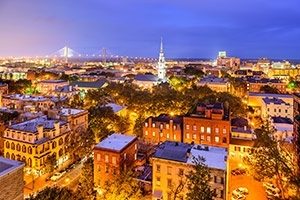 Georgia was established in 1732, with the settlement in Savannah in 1733. Did you know that Georgia was the last of the thirteen colonies to be founded? Yes, it's formation came a half-century after the twelfth British colony, Pennsylvania. Georgia was the only colony founded and ruled by a Board Of Trustees, which was based in London England.
A few other fun facts about Georgia:
Georgia is the largest state east of the Mississippi River. With 159 counties, it has more counties than any other state east of the Mississippi.

Although Georgia is called the peach state, it's also the nation's top producer of peanuts, pecans, and Vidalia onion.

In Atlanta, there are more than 55 streets that contain "Peachtree"
See for yourself everything that Georgia has to offer! View our open jobs in Georgia or fill our form to have a representative give you a call.
What is there to do and see in Georgia?
GEORGIA AQUARIUM
Georgia Aquarium is the world's most magical aquarium. Situated near Centennial Olympic Park and World of Coca-Cola in downtown Atlanta, Georgia. The aquarium offers its guests an experience like no other. Across six separate galleries, with more than 70 amazing habitats, 10 million gallons of water and thousands of species of marine animals, guests will marvel at, learn about and come to better understand such majestic aquatic animals as whale sharks, manta rays, dolphins, beluga whales, sea otters, African penguins and thousands of species of exotic fish and other animals
THE WORLD OF COCA-COLA
Ready for a sugar rush? Immerse yourself in the World of Coca-Cola. At this famous location, explore the story of the world's most popular beverage brand while reliving your childhood. It is at The World of Coca-Cola where they secure their secret formula (in an actual vault)! Forget Fort Knox, this recipe might be worth more than actual gold. Be sure to take in their world-class art and memorabilia, then attempt to try the more than 100 beverages options. It is truly fascinating to see the different flavors from around the world! On the way out, be sure to meet the Coca-Cola Polar Bear and take a photo.
Beyond the borders of Georgia, where can I drive in 3 hours?
If you see all there is to see in Georgia while you are on assignment with Barton, take an extended day-trip to a nearby state such as Florida, South Carolina, Tennessee, or Alabama. Georgia is a great location to explore the United States because it borders 5 other states!
Assuming a starting point of Atlanta, traveling to these major cities are a great option:
Birmingham, Alabama: 2 hours driving
Nashville, Tennessee: 3.5 hours driving from Atlanta
Charlotte, North Carolina: This is definitely more of a commitment at 4 hours.
There's so much to do and see in Georgia that we could not fit it all one page. But we hope this sparked your interest in living in Georgia as a locum.
Ready to see what locum tenens job openings are available in Georgia? Visit our current job opportunities page, give us a call, or fill out our application form and a recruiter will contact you by phone.
Remember to sign up for SMS texts to be alerted when new roles in Georgia are posted.
Looking for more information about becoming a locum tenens provider? Check out the Barton Blog to learn everything there is to know about the locum tenens life or visit our locum tenens FAQs page.