Kansas | Locum Tenens Travel Lifestyle
You can't get more central than Kansas. Located in the middle of the continental United States, Kansas has been a hotbed of history. Now, we know you're thinking it, so we'll say it: why Kansas? After all, as a Barton Associates locum tenens provider, you can work in any state in the country!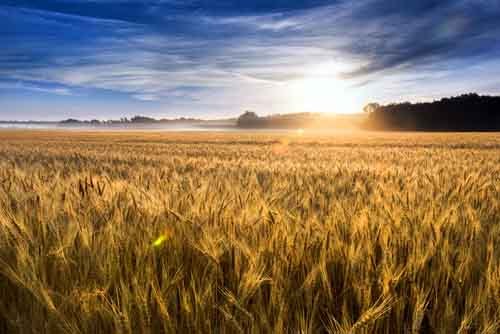 Ready for your next locum tenens assignment?
Contact Barton Associates Today
What You Need to Know About Kansas as a Locum Tenens Healthcare Professional
Although Kansas may not seem like a first choice, we promise there's more to this state than meets the eye. That's one of the reasons why Barton creates these state-by-state pages for our providers! Our recruiters and staffing specialists know that each state has something special to offer, and it's our job to help you find it. In this article we've compiled information from TripAdvisor, state government pages, and personal recommendations from our staff to give you the best experience possible.
Locum Tenens Jobs in Kansas Region
REVIEW OUR JOB LISTINGS
WHAT YOU NEED TO KNOW ABOUT VISITING KANSAS AS A LOCUM TENENS PHYSICIAN, NURSE PRACTITIONER, PHYSICIAN ASSISTANT, CRNA, AND DENTIST
The first people to live in Kansas were Native American tribes. The state actually gets its name from the Kansas River, which was named after the Kansa Native Americans that lived there. White settlers started moving in around 1827, and just a few decades later, Kansas became the focus of the war over slavery. Abolitionists from New England and enslavers from Missouri both rushed to settle the territory, leading to a series of violent skirmishes referred to as 'Bleeding Kansas'. The abolitionists won in 1861 when Kansas officially entered the Union as a free state. Today Kansas has a population of nearly 3 million people and is one of the most productive agricultural states. If you're ready to journey into this historic area, read on!
The Wild West
Botanica: The Wichita Gardens
This venue is a little more domesticated than wild, but it is full of natural wonder. Opened in 1987 with just four gardens, Botanica now occupies 17 acres of city property and is an official part of the Wichita Park System. Visitors can experience the aquatic garden, greenhouse, juniper collection, woodlands, butterfly garden, and much more. This is genuinely a beautiful haven in the middle of the city! Stop by and explore everything Botanica has to offer.
Old Cowtown Museum
This museum offers an experience like no other. Old Cowtown is a living history museum that recreates the city of Wichita from 1865 to 1880. Staff dress in period accurate clothing and demonstrate activities including gardening, ranching, and cooking. Unlike other living history museums, which typically focus on a singular timer period, Old Cowtown shows the city progressing through history, from a frontier settlement to a manufacturing hub. Guests can experience the transformation of Wichita first hand in one afternoon!
Sternberg Museum of Natural History
Located in Hays, the Sternberg Museum holds some incredible artifacts. If you're a dinosaur lover or fossil fanatic, this is a must-see! The museum has a collection of 3 million specimens, including the rare (and popular) Fish-within-a-fish fossil. There are several permanent fossil exhibits as well as other ancient specimens, such as the Ice Age Hall and Earth Science All. Reviews praise the life-sized recreations of animals that walked the earth thousands of years ago, from mammoths to dinosaurs. Many of the artifacts are from the Kansas area, so you can experience the history of the very ground you're walking on.
Wines and Vines
Stone Pillar Vineyard and Winery
It may be unexpected, but Kansas has some great wineries! In Olathe, east of Topeka, Stone Pillar Vineyard and Winery hosts tastings, concerts, and much more! Visit during business hours for a casual tasting experience or to explore their collection of award-winning wines, ciders, and wine slushies. There's also concerts on the lawn every Friday night, taco trucks each Tuesday, yoga in the vines on Sunday mornings, and different guest caterers every week! There's something for everyone here, so make sure you don't miss it.
Liquid Art Winery and Estate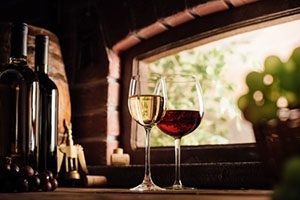 Are you west of Topeka? Looking for something more relaxed? Still want wine? Good news, Liquid Art Winery in Manhattan is for you! This 20-acre estate vineyard also offers a tasting room, cider tap, and full-production winery, but it's a bit more tame. Reviews praise the beautiful scenery from the patio area and the tranquil atmosphere. Live music is scheduled every other week in the summer months. Enjoy a snack or full meal with your wine and choose from charcuterie, artisan pizza, or desert. Plus, you can bring your furry friend with you! Dogs are welcome on the patio, especially on National Dog Day in August.
Odds and Ends
Strataca
Okay, we use this phrase a lot, but it really fits the bill here: Strataca is a one-of-a-kind experience. This is an active salt mine 650 feet underground, providing a cool (literally) venue for visitors. Millions of years ago, the Permian Sea was located in this region, leaving behind vast salt deposits. This isn't just a stuffy old cave though- there's movie costumes, memorabilia, a salt safari, and dark ride. For a bonus experience, book the Beyond Strataca tour to see ancient salt formations not available to the general public.
OZ Museum
As Dorthy would say, there's no place like the Oz Museum. Located just over the rainbow in Wamego, this little exhibit is a great stop for any Oz fan. Expect to spend about an hour poking around memorabilia from the life of L. Frank Baum and the classic movie. Guests can pose with character replicas and the many cute photo ops provided. Follow the yellow brick road to the front door and prepare to experience all things Oz!
Little House on the Prairie Museum
If you ever read the classic books or saw the television series, this little museum will be a treat. On the exact land Laura Ingalls Wilder lived as a child is a recreation of her family's cabin, one-room schoolhouse, post office, and the genuine well that Laura's father dug by hand. Don't miss this amazing museum in Independence, Kansas. Admission is just a few dollars and all proceeds go to the upkeep of the site.
What Else Can I Try?
If you see all there is to see in Kansas while you're on assignment with Barton, take an extended day-trip to a nearby state, like Missouri, Arkansas, Oklahoma, or Colorado! Kansas is a great location to explore the United States because it borders most of the Midwest.
There's so much to do and see in Kansas that we couldn't fit it all on one page. But we hope this sparked your interest in living in Kansas as a locum!
Ready to see what locum tenens job openings are available in Kansas? Visit our current job opportunities page, give us a call, or fill out our application form and a recruiter will contact you by phone.
Remember to sign up for SMS texts to be alerted when new roles in Kansas are posted.
Looking for more information about becoming a locum tenens provider? Check out the Barton Blog to learn everything there is to know about the locum tenens life or visit our locum tenens FAQs page.