Arkansas | Locum Tenens Travel Lifestyle
You're getting ready to lay your head down for the night. You just got back from a 6 week Locum Tenens assignment a week ago. Now that you've regrouped, and slept in your own bed for a few nights, you are ready to get back to the grind. You decide to check out what Barton has listed for openings. One listing catches your eye. The schedule seems great and the start date is soon, which you like. But it is in Arkansas, which you know very little about. That's where Barton comes in!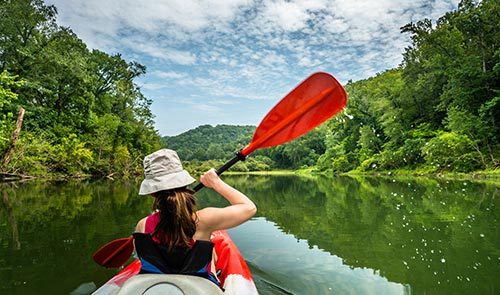 Ready to Hire or Work as a Locum Tenens?
Contact Barton Associates Today
What You Need to Know About Arkansas as a Locum Tenens Healthcare Professional
At Barton, we do not expect every provider to know the ins-and-outs of every state in the country. To help, we've compiled information from sites like TripAdvisor, government pages, and tourist information sources to give you a glimpse into life in Arkansas.
Remember, this is not an exhaustive list. Just a few things to do, see, and note before you head to your new assignment in Arkansas.
Locum Tenens Jobs in Arkansas
REVIEW OUR JOB LISTINGS

Dentist
Your next locum tenens opportunity awaits in Arkansas! Our client is looking for a dentist to begin coverage immediately. Hours include 8a – 5p and other similar shifts from Mondays – Thursdays. The selected locum will be handling crowns, bridges, dentures, fillings, extractions, and other general dentistry procedures. There is... View This Job

Gastroenterologist
Looking for your next locum tenens opportunity? Look no further! Our client in Arkansas is looking for a gastroenterologist to begin coverage immediately. Hours include 7a – 5p shifts from Mondays – Fridays as well as some occasional call coverage. The selected locum will be handling all aspects of general... View This Job

Dentist
Travel to Arkansas! Our client is seeking a dentist for coverage during the end of October. The provider will be expected to work from 7-5 Monday through Thursday, with half days on Friday. The chosen locum must have experience as a sole provider, seeing cases for all aspects of general... View This Job
WHAT YOU NEED TO KNOW ABOUT VISITING ARKANSAS AS A LOCUM TENENS PHYSICIAN, NURSE PRACTITIONER, PHYSICIAN ASSISTANT, CRNA, AND DENTIST
Interesting Facts About Arkansas
Arkansas officially became a state in 1836. Since then, the state has been in the spotlight on a few occasions. First, the famous Supreme Court ruling in Brown vs. the Board of Education brought Little Rock's Central HS into the spotlight when it became a battleground for civil rights. Beyond that, it is known for being home to part of the Ozark National Forest which spans more than 1.2 million acres, is home to more than 500 species plants and trees. But, Arkansas is more than just trees and plants. This southern state is home to more natural resources than you would think! Petroleum and natural gas, bromine and silica stone, and about 90 percent of all domestic Bauxite (from which aluminum is made) comes from this state. Now, every time you take a sip from a can, you will think of Arkansas. You're welcome.
Ready to apply for an assignment in Arkansas? Check out our open roles in or reach out to our representatives who will be happy to help.
What is there to do and see in Arkansas?
GET BACK TO NATURE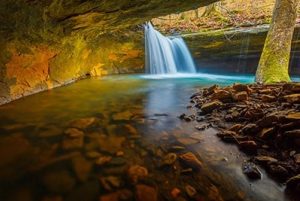 Step outside and take in all there is to see in Arkansas starting with the Turpentine Creek Wildlife Refuge. Located in the Northwest part of the state in Eureka Springs, this refuge is one of the largest big cat sanctuaries in the country. United States. Here you can see cougars, leopards, and lions, tigers, and bears (oh my!) in their natural habitats.
For those interested in adventure, visit the Blanchard Springs Caverns, a 'living cave' that is constantly growing and changing. This three-level cave system can be viewed on a guided tour that includes water-carved passages, an underground river, and the world's largest flowstone (rock deposited as a thin sheet by precipitation from flowing water). This area, Blanchard Springs, also offers camping, fishing, swimming, biking and hiking trails. Truly something for everyone in the family.
Looking to spend the day inside? Arkansas is home to museums too!
MUSEUMS LOCATED IN ARKANSAS
Ever wondered how bridges are constructed? Well, you will probably not find out at the Crystal Bridges Museum of American Art. Crystal Bridges takes its name from a nearby natural spring and bridge construction incorporated in the building. Located in Bentonville, this museum is home to a library featuring more than 50,000 volumes of art reference material as well as American masterworks from the colonial era to today. While we classify this as a museum, there is just as much to see outside as there is within the walls. The sculpture and walking trails link the museum's 120-acre park to downtown Bentonville.
Also located in Bentonville is the lesser known Museum of Native American History. Here you can get a glimpse into what life was like for America's first inhabitants. Divided into five separate time periods, the layout easily guides visitors through the ever-changing lives of the Native Americans. This rich history is displayed with artifacts that date from over 14,000 years old to present day.
SPORTS IN ARKANSAS
If you are hoping to see an NFL, NBA or an MLB game while in Arkansas, you are out of luck. Arkansas has never been home to a professional sports team. With that being said, Arkansas is centrally located to many other states making it a great opportunity to take advantage of a few days off during your assignment.
Beyond Arkansas, where can I visit within a 2 hour drive?
If you see all there is to see in Arkansas, including the William J. Clinton Library and Museum located in Little Rock, while you are on assignment with Barton, take an extended day-trip to a nearby state such as Missouri, Tennessee, Mississippi, Oklahoma, Texas, or Louisiana. Yes, Arkansas borders 6 states!
Assuming a starting point of Little Rock, traveling to these major cities will set you back around 5 hours if you drive. With that said, flying is always an option!
Memphis, Tennessee: A 2 hour drive
Dallas, Texas: 5 hours driving or a 1 hour flight
Nashville, Tennessee: Again, this is a 5 hour drive or a 3 hour flight.
Kansas City, Missouri: 6 hour drive or a 3.5 hour flight.
Oklahoma City, Oklahoma: 5 hours driving or a 3 hour flight
Now, there's so much to do and see in Arkansas that we could not fit it all in these few paragraphs. But, we hope this sparked your interest in living in Arkansas as a locum tenens provider.
Ready to see what locum tenens job openings are available? Visit our current job opportunities page, give us a call, or fill out our application form and a recruiter will contact you by phone.
Remember to sign up for SMS texts to be alerted when new roles in Arkansas are posted.
Looking for more information about becoming a locum tenens provider? Check out the Barton Blog to learn everything there is to know about the locum tenens life or visit our locum tenens FAQs page.
LIVING THE ARKANSAS LIFESTYLE!
Video Reel: Travel Healthcare Assignment in Arkansas
Summary
---
Get some tips on how a first time travel healthcare professional prepares for an assignment in Arkansas!