Mississippi | Locum Tenens Travel Lifestyle
The world's first ever lung transplant surgery was performed by Dr. James D. Hardy at the Mississippi Medical Center in 1963. Did you know that? Neither did we. That's why we've created these travel guides for you to utilize before going on your next locum tenens assignment. We know you won't always know much about the state you are traveling to.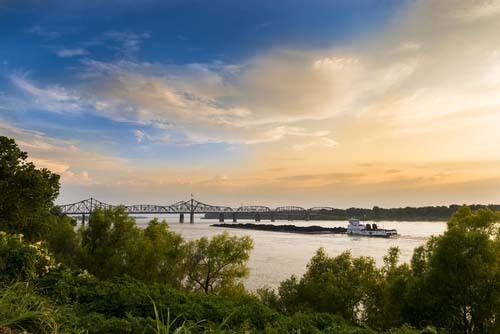 Ready to Staff or Work as a Locum Tenens Provider?
Contact Barton Associates Today
What You Need to Know About Mississippi as a Locum Tenens Healthcare Professional
To help you make an informed decision, we've compiled information from TripAdvisor, state government pages, and tourist information sources to give you a glimpse into life in Mississippi.
Remember, this is not an exhaustive list. Just a few nuggets of high-level information to get you started in your own research.
Locum Tenens Jobs in Mississippi
REVIEW OUR JOB LISTINGS

Nephrologist
Mississippi is the site of your next locum tenens opportunity! Our client is looking for a nephrologist to begin coverage immediately. Hours include 8 hour shifts. The selected locum will be handling rounds, diabetes, kidney cases, and more. There is a chance for an extension with this opportunity. This facility... View This Job
MISSISSIPPI: A BRIEF HISTORY
Known as the Magnolia State today, Mississippi was the 20th state to join the Union named after the iconic Mississippi River. The state played an important role in the Civil War as well.
Here are some other fun facts about Mississippi:
Mississippi was the home to a number of well-known celebrities including Elvis Presley, Oprah Winfrey, and Jimmy Buffett.

Over 100,000 acres of catfish ponds are in Mississippi, making it known as the catfish capital of the United States.

Martin Strel, a Slovenian swimmer, swam the length of the entire Mississippi River (2,414 miles) in just 68 days.

Jackson, MS is one of four cities in the entire world that get to host the International Ballet Competition. The other cities are located in Finland, Russia, and Bulgaria.
See for yourself everything that Mississippi has to offer! View our job openings or fill out our form to have a representative give you a call.
What is there to do and see in Mississippi?
Rodney Ghost Town
If you're a fan of the paranormal, you'll relish the experience of exploring this old ghost town. Rodney was once the busiest port city on the Mississippi River, but after a devastating flood it was evacuated and abandoned. A handful of residents still hang around, but large sections of the town lie in ruins, and they're ripe for exploring! Getting to Rodney through back roads is tricky, but that just adds to the experience. Many visitors say the area is beautiful- if a bit eerie.
The Institute for Marine Mammal Studies
The Institute for Marine Mammal Studies in Gulfport is a 501(c)(3) non-profit dedicated to public education, conservation, and research on marine mammals. Supporting this effort is the Oceans Adventures Marine Park. All proceeds from the park support conservation efforts! Visit and see dolphins, sea lions, rays, reptiles, turtles, and more! A popular choice is the walk-in aviary, where guests can feed and interact with friendly parakeets. Every experience is up-close and personal, and you can feel good about your admission going towards the care of the animals.
Mississippi Civil Rights Museum
Located in Jackson, the Mississippi Civil Rights Museum examines the history and impact of the Civil Rights Movement. The museum was awarded a TripAdvisor Travelers' Choice Award in 2020 for consistent excellence. Eight interactive galleries show the systemic oppression of black Americans and the growing fight for equality that transformed the nation in the 1960s. The exhibits have both visual and audio displays, and some sections contain graphic content that can be disturbing. These areas are marked accordingly.
Hattiesburg Zoo
Think you can't see a tiger in Mississippi? Think again! The Hattiesburg Zoo is made up of 12 acres with over 100 species of animals. You'll find zebras, porcupines, primates, birds, sloths, and more. In addition to the animal occupants, the zoo features several human attractions, including a high ropes course, train, splash pad, and carousel. The zoo is open Tuesday through Sunday and admission is just $5 for everyone.
Elvis Presley Birthplace and Museum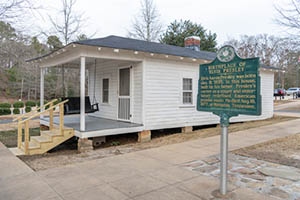 It may not seem like much at first glance, but there's a lot to this little museum. Travelers can visit the home Elvis Presley was born in as well as his family's church, car, and a museum of their belongings. There's a short movie about his life and the grounds of the museum contain statues and informational plaques about his upbringing. Reviews say the area is worth a visit even when the museum is closed!
Lauren Rogers Museum of Art
One visitor said they didn't expect such a large art collection in such a small town, and that sums up the Lauren Rogers Museum of Art! This is a hidden gem in Mississippi. Reviews suggest going here as soon as you pull into town because the staff can fill you in on all the best restaurants. The museum collection features art from a wide array of cultures, including Native Americans, Japanese, Chinese, and European.
Where can I drive in 3 hours?
If you see all there is to see in Mississippi while you are on assignment with Barton, take an extended day-trip to a nearby state such as Tennessee or Louisiana! Mississippi is a great location to explore the United States because it borders 4 other states!
Assuming a starting point of Jackson, MS, traveling to these major cities are a great option:
Memphis, TN

New Orleans, LA
There's so much to do and see in Mississippi that we could not fit it all on one page. But we hope this sparked your interest in living in Mississippi as a locum.
Ready to see what locum tenens job openings are available in Mississippi? Visit our current job opportunities page, give us a call, or fill out our application form and a recruiter will contact you by phone.
Remember to sign up for SMS texts to be alerted when new roles in Mississippi are posted.
Looking for more information about becoming a locum tenens provider? Check out the Barton Blog to learn everything there is to know about the locum tenens life or visit our locum tenens FAQs page.