Nebraska | Locum Tenens Travel Lifestyle
When you think of Nebraska, what comes to mind? Corn, maybe? Well, there's a lot more to this state than you may think! Nebraska has a rich and varied history, from the original Native American tribes that dotted the landscape to the modern day citizens that now call the state home. We know that being a locum tenens provider comes with a lot of choices- after all, Barton Associates places locums in over 50 U.S. states and territories!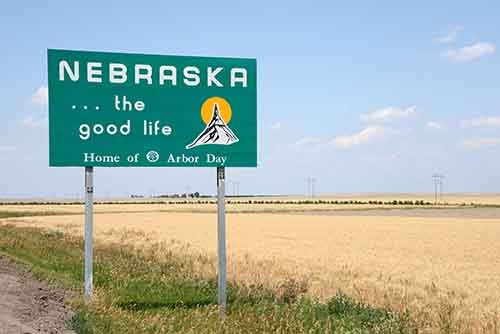 Ready for your next locum tenens assignment?
Contact Barton Associates Today
What You Need to Know About Nebraska as a Locum Tenens Healthcare Professional
With that many Nebraska options at your disposal, it's highly unlikely that you'll know everything there is to know about the state you're headed to.
That's exactly why we've made these travel guides. Our recruiters and staffing specialists have compiled information from TripAdvisor, state government pages, and tourist information sources to give you a glimpse into life in Nebraska.
Locum Tenens Jobs in Nebraska
REVIEW OUR JOB LISTINGS

Dentist
Travel to Nebraska for your next locum tenens assignment! Our client is looking for a dentist to begin coverage immediately. Hours include 7:30a – 4:30p and other similar shifts from Mondays – Fridays. The selected locum will be handling crowns, bridges, fillings, extractions, hygiene checks, and other general dentistry procedures.... View This Job

Dentist
Your next locum tenens opportunity awaits in Nebraska! Our client is looking for a dentist to begin coverage immediately. Hours include 6:45a – 5:15p shifts for 4 days per week. The selected locum will be handling dentures, hygiene checks, extractions, emergencies, and other general dentistry procedures. There is a chance... View This Job

Dentist
Another locum tenens opportunity has arrived in Nebraska! Our client is looking for a dentist to begin coverage immediately. Hours include 8a – 4:30p and other similar shifts from Mondays – Fridays. The selected locum will be handling crowns, extractions, fillings, root canals, and other general dentistry procedures. There is... View This Job
WHAT YOU NEED TO KNOW ABOUT VISITING NEBRASKA AS A LOCUM TENENS PHYSICIAN, NURSE PRACTITIONER, PHYSICIAN ASSISTANT, CRNA, AND DENTIST
Nebraska was largely dominated by Native American tribes until the gold rush in 1848, when white settlers came looking to mine a fortune. A decade later in the 1860s, the U.S. government forced the Native American tribes to cede their lands, leaving behind large areas for agricultural development. The Homestead Act enabled white settlers to claim free land for homes and farms, and this development led to much of the Nebraska we know today. Though Lincoln is the capitol, Omaha is arguably the most popular city. This is partly due to the development during the Homestead Act and partly due to the Great Migration during the tail end of the 1800s, when African Americans moved north to take up working class jobs. For many people throughout history, Nebraska has been a land of opportunity. Ready to seek your own opportunities? Read on to see what we recommend.
What is there to do and see in Nebraska?
Omaha's Henry Doorly Zoo and Aquarium
A zoo may not be the first thing on your mind when you think of entertainment, but this isn't just any old zoo. The facility is home to the world's largest indoor desert, the largest indoor jungle, and the largest nocturnal exhibit. Ride a camel, pet a stingray, or watch a movie! There's numerous exhibits and animals to explore and fun for everyone who visits.
Chimney Rock National Historic Site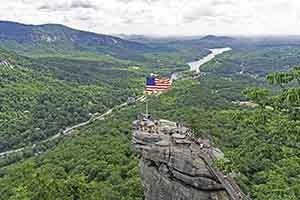 Did you ever play "The Oregon Trail" in grade school? Then you'll recognize this iconic landmark. Chimney Rock rises 480 feet above the countryside and was a noted stop for pioneers heading west on the Oregon Trail. A visitor center explains the geology of the formation, which has been dated to over 24 million years ago. Whether you're a geology nerd, history nerd, or just appreciate cool rocks, stop by and get your own photo of this picturesque spot!
Indian Cave State Park
Ancient and infamous petroglyphs have been found in the caves at the aptly named Indian Cave State Park. Located on the banks of the Missouri River, the park is a popular place for camping and hiking. The cave is just one of many things to enjoy in the park- there are additional hiking trails along ridges and wetlands. The park is just southeast of Brownville, so there's no excuse for missing this historic site.
Ride the Cowboy Trail
Ever wanted to be the star of your own John Wayne movie? Now's your chance. The Cowboy Trail follows 195 miles of old railway line through northern Nebraska. The trail is lightly used, so you're likely to have whole sections to yourself. Whether you walk, bike, hike, or horseback ride, you'll enjoy the quiet atmosphere and wide open skies. Choose your journey carefully before you leave and note which towns are located along the trail in case you need to make a pitstop.
The Archway
Stretched across Interstate 80 is The Archway, a museum dedicated to the many travelers that have crossed Nebraska. This uniquely designed museum has interactive exhibits that tell the story of Native Americans, fur trappers, pioneers, railroad workers, and more. Outside of the arch there's more to explore, including replica houses and a lake with a picnic area. Drive on the Interstate towards the town of Kearny and look up- you can't miss it!
Sunken Gardens
Spanning 1.5 acres, the Sunken Gardens was built in 1930 and is now one of Lincoln's favorite parks. Each spring more than 30,000 plants are rooted, each aligning with a chosen theme and inspiration. Visitors can see tulips, daffodils, waterfalls, and reflecting pools. Sculptures scattered throughout the garden represent the four seasons of the city of Lincoln. Bring a picnic lunch and spend an afternoon among the flowers.
What Else Can I See?
If you see all there is to see in Nebraska while you are on assignment with Barton, take an extended day-trip to a nearby state such as Kansas, South Dakota, Colorado, or Wyoming. Nebraska is a great location to explore the Midwest because it borders 6 other states! If you aren't sure what to do on your day trip, you're in luck- Barton has a travel guide just like this one for every US state and territory!
There's so much to do and see in Nebraska that we could not fit it all on one page. But we hope this sparked your interest in living in Nebraska as a locum.
Ready to see what locum tenens job openings are available in Nebraska? Visit our current job opportunities page, give us a call, or fill out our application form and a recruiter will contact you by phone.
Remember to sign up for SMS texts to be alerted when new roles in Nebraska are posted.
Looking for more information about becoming a locum tenens provider? Check out the Barton Blog to learn everything there is to know about the locum tenens life or visit our locum tenens FAQs page.