New Hampshire | Locum Tenens Travel Lifestyle
Englishman John Mason named New Hampshire after Hampshire county in England where he'd lived as a boy. He invested in building on the land, but never left England to see it. Did you know that? Neither did we. That's why we've created these travel guides for you to utilize before going on your next locum tenens assignment.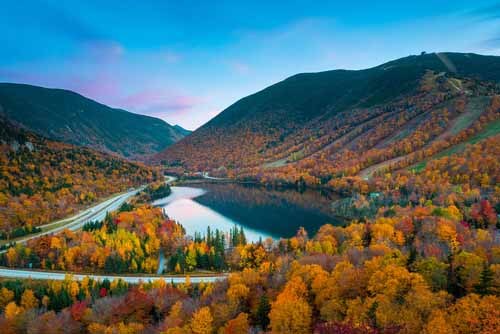 Ready for your next locum tenens assignment?
Contact Barton Associates Today
What You Need to Know About New Hampshire as a Locum Tenens Healthcare Professional
We know you won't always know much about the state you are traveling to. To help you make an informed decision, we've compiled information from TripAdvisor, state government pages, and tourist information sources to give you a glimpse into life in New Hampshire.
Remember, this is not an exhaustive list. Just a few nuggets of high-level information to get you started in your own research.
Locum Tenens Jobs in New Hampshire
REVIEW OUR JOB LISTINGS Right Arrow

Dentist
Cross New Hampshire off your bucket list with this locum tenens opportunity! Our client is looking for a dentist to begin coverage immediately. Hours include 8a – 5p shifts from Mondays – Thursdays as well as 8a – 12p shifts on Fridays. The selected locum will be handling crowns, dentures,... View This Job
WHAT YOU NEED TO KNOW ABOUT VISITING NEW HAMPSHIRE AS A LOCUM TENENS PHYSICIAN, NURSE PRACTITIONER, PHYSICIAN ASSISTANT, CRNA, AND DENTIST
New Hampshire: A Brief History
Like many of the New England states, New Hampshire is full of rich history.
Here are some other fun facts about New Hampshire:
Mount Washington held the record for over half a century for highest surface wind speed (231 mph, 371 kph), comparable to winds in Category 5 hurricanes and F4 tornadoes.

The White Mountains also used to feature the Old Man of the Mountain, a granite formation that looked like a man's face. But in 2003 the stones collapsed.

In 1776, during the American Revolution, New Hampshire became the first colony to create a constitution and declare its independence from Great Britain.
See for yourself everything that New Hampshire has to offer! View our job board or fill out our form to have a representative give you a call.
What is there to do and see in New Hampshire?
Mt. Washington and The Cog Railway
On a clear day, the view from the summit of Mount Washington spans four states; on a cloudy day, you may be able to look down on the tops of clouds while the summit is in sunlight.
The easiest way to reach the top of Mount Washington, the highest elevation in the northern Appalachians at more than 6,000 feet, is on the steep Cog Railway that has been carrying tourists since it opened, the first of its kind in the world, in 1869. Those who long for the nostalgia of an authentic coal-fired steam engine train, can reserve the steamer special morning departures from late May through late October.
The Flume Gorge and Franconia Notch
The Flume Gorge, in Franconia Notch State Park, is an 800-foot-long crack in the rock at the base of Mount Liberty. Its walls rise 70 to 80 feet above the brook that flows through it, and you can follow it on a boardwalk just feet above the water.
When the mile-high sheet of ice that formed the notch melted, torrents of water raged down this valley, carving a 20-foot smooth-bottomed depression into the solid granite of the mountain. Follow signs to The Basin, where the now benign Pemigewasset River still continues the process begun 10,000 years ago.
Kancamagus Highway and White Mountain National Forest
This is really not a highway, but the winding two-lane NH Route 112, which climbs over the spine of the White Mountains via New Hampshire's Kancamagus Pass.
In addition to sweeping views, this scenic route, stretching 35 miles from Conway in the east to Lincoln in the west, offers access to several natural and man-made attractions. The entire area is part of the vast White Mountain National Forest, which protects 148,000 acres of wilderness.
Hampton Beach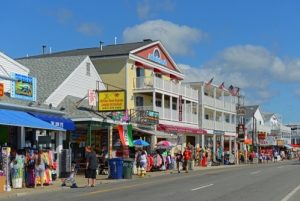 New Hampshire may have the shortest seacoast of any state, but it has one of the Northeast's favorite family beach resorts. Hampton Beach has been a popular resort town for generations, and still has its "casino" – a community focal point of beach resorts at the turn of the 20th century.
These were not built for gambling but to house a ballroom, tearooms, and family entertainment. Today, the Hampton Beach Casino Ballroom, which was built in 1899, is a live music and comedy venue on the boardwalk that lines the long white-sand beach.
Lake Winnipesaukee
South of the White Mountains is Lake Winnipesaukee, the focal point of New Hampshire's Lakes Region, which also includes nearby – and far less developed – Squam Lake and Newfound Lake. Winnipesaukee is a beehive of summer activity, surrounded by water parks, beaches, fast food, and family-oriented attractions.
Where can I drive in 3 hours?
If you see all there is to see in New Hampshire while you are on assignment with Barton, take an extended day-trip to a nearby state such as Massachusetts, Vermont, and Maine. New Hampshire is a great location to explore the United States because it borders 3 other states!
Assuming a starting point of Manchester, traveling to these major cities are a great option:
– Portland, Maine: 1 hour and 30 minutes
– Boston, Massachusetts: 52 minutes
– Burlington, Vermont: 2 hours and 35 minutes
– Portsmouth, New Hampshire: 47 minutes
There's so much to do and see in New Hampshire that we could not fit it all on one page. But we hope this sparked your interest in living in New Hampshire as a locum.
Ready to see what locum tenens job openings are available in New Hampshire? Visit our current job opportunities page, give us a call, or fill out our application form and a recruiter will contact you by phone.
Remember to sign up for SMS texts to be alerted when new roles in New Hampshire are posted.
Looking for more information about becoming a locum tenens provider? Check out the Barton Blog to learn everything there is to know about the locum tenens life or visit our locum tenens FAQs page.