Vermont | Locum Tenens Travel Lifestyle
It's time to escape to the Green Mountain State! French colonist Samuel de Champlain gave this area the name Verd Mont, directly translating to green mountain. Today, we know it as simply Vermont. Vermont is a gorgeous place to live and work, and it's also filled with hidden gems. Our recruiters and staffing specialists know that choosing your next locum tenens assignment can be daunting. When you can travel to any of the 50 states with Barton, it's hard to pick just one! Lucky for you, that's where we come in. In this article we've compiled information from TripAdvisor, state government pages, and personal recommendations from our staff to give you the best experience possible.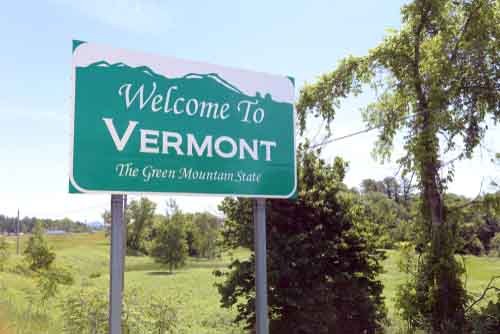 Ready to Hire or Work as a Locum Tenens?
Contact Barton Associates Today
What You Need to Know About Vermont as a Locum Tenens Healthcare Professional
Originally, Vermont was home to many Native American tribes, including the Abenaki, Pennacook, Iroquoi, and Algonquin. The land was colonized by French and English settlers starting in the 1600s, and incorporated into the United States of America in 1791. Today it's known for rolling hills, herds of cows, and lots of hippies. And yes, that last part has been confirmed by two of our staff that attended college in Vermont. In fact, they wrote the following suggestions!
Locum Tenens Jobs in Vermont
REVIEW OUR JOB LISTINGS
WHAT YOU NEED TO KNOW ABOUT LIVING (AND WORKING) IN VERMONT AS A LOCUM TENENS PROVIDER
What To See
Ben and Jerry's Factory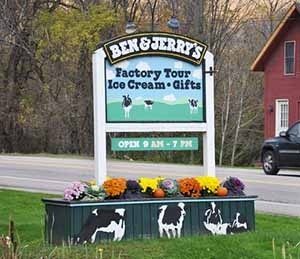 This is the real location where the famous ice cream is created. Located in Waterbury, the factory tour lasts around twenty minutes and takes guests through the ice cream making process, including a bird's eye view of the factory floor. Each tour ends with a sample of a new secret flavor! The entire experience is only a few dollars per person, so don't miss this fun trip.
Vermont Teddy Bear Factory
Just like Ben and Jerry's, Vermont Teddy Bear is another famous company based in the state. Wander over to Shelburne and book a spot for this factory tour, too! Similarly, this tour also lasts about twenty minutes and costs a few dollars per person. It's definitely geared towards children, but we promise there's some bear-y good puns that adults will get a kick out of. Plus, each guest gets a small sample to take home with them.
Lake Champlain Chocolates Factory
Are you sensing a theme? Vermont makes a lot of stuff! Take a short drive down the road from Vermont Teddy Bear and you'll find Lake Champlain Chocolates. Their flagship store is located on Pine Street in Burlington, and yes, they have a tour too! We don't actually suggest waiting around for the tour, because you can get the same experience by simply walking into the shop. Along the back wall is a floor-to-ceiling glass window that looks out into the factory. Visit during work hours so you can see all the action!
Where To Go
Church Street Marketplace
You could spend an entire day here and still not see everything! Church Street is the main thoroughfare of Burlington, a four block pedestrian mall with both major outlets and local stores. This is the place to go for coffee, restaurants, shopping, nightlife, and well, everything! For lunch or dinner we like Sweetwaters, El Cortijo, and El Gato Cantina. For coffee hit up Muddy Waters or Cosmic Grind. When you're ready for a drink, try The Archives, which has classic arcade games, or Lincoln's, which you'll have to find! Here's a hint: head towards Bangkok Bistro in the alley, and look for a secret ATM.
Shelburne Farms
This working farm provides both produce and education! Located conveniently in Shelburne, the farm has over 1,400 acres of pasture, gardens, and woodlands. All kinds of plants and animals are cared for on the property and produce dairy, cheese, meat, fruit, vegetables, and breads. If farm life isn't for you, pop down the road towards the Shelburne Museum instead. There's plenty of exhibits to explore, including a replica river boat, a carousel, and more!
Lake Champlain Waterfront
When you're ready to wrap up your day in Burlington, head downhill to the waterfront. The waterfront has ice cream, public restrooms, more restaurants, and a gorgeous view. Sunset is especially beautiful! Try to grab a spot on one of the swinging benches if you can, but be warned, they're pretty popular. If you feel up to more than just enjoying the scenery, try a cruise, kayak trip, or even swimming!
What Else Can I Try?
If you've seen all there is to see in Vermont, it might be time for a day trip! There's a lot of options to choose from. You could cross the border into Canada and visit Montreal. If you want to stay more local, take the ferry across Lake Champlain to New York, or drive west into New Hampshire! If you're up for a weekend trip, Boston is about three hours away by car.
There's so much to do and see in Vermont that we can't fit it all on one page. But we hope this sparked your interest in living in Vermont as a locum!
Ready to see what locum tenens job openings are available in Vermont? Visit our current job opportunities page, give us a call, or fill out our application form and a recruiter will contact you by phone.
Remember to sign up for SMS texts to be alerted when new roles in Vermont are posted.
Looking for more information about becoming a locum tenens provider? Check out the Barton Blog to learn everything there is to know about the locum tenens life or visit our locum tenens FAQs page.