Washington D.C. | Locum Tenens Travel Lifestyle
The 13 northern and southern states wanted a capital that would represent them equally—not too far north or too far south. (In those days, all the states were along the East Coast, from Georgia to New Hampshire.) So in 1790 Washington chose a spot in the middle, right between the states of Maryland and Virginia. Did you know that? Neither did we. That's why we've created these travel guides for you to utilize before going on your next locum tenens assignment.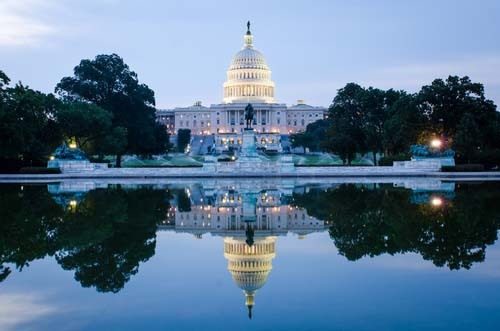 Ready for your next locum tenens assignment?
Contact Barton Associates Today
What You Need to Know About Washington D.C. as a Locum Tenens Healthcare Professional
We know you won't always know much about the state you are traveling to. To help you make an informed decision, we've compiled information from TripAdvisor, state government pages, and tourist information sources to give you a glimpse into life in Washington, D.C..
Remember, this is not an exhaustive list. Just a few nuggets of high-level information to get you started in your own research.
Locum Tenens Jobs in Washington D.C Region
REVIEW OUR JOB LISTINGS

Physician Assistant - Transplant Surgery
Your new job is waiting in Washington D.C.! Our client is looking for a physician assistant specializing in transplant surgery to begin coverage in early January 2024. Hours include 12 hour shifts (6a – 6p). The selected locum will be handling kidney, liver, or pancreas transplant patients. There is a... View This Job

Nurse Practitioner - Transplant Surgery
Your new job is waiting in Washington D.C.! Our client is looking for a nurse practitioner specializing in transplant surgery to begin coverage in early January 2024. Hours include 12 hour shifts (6a – 6p). The selected locum will be handling kidney, liver, or pancreas transplant patients. There is a... View This Job
WHAT YOU NEED TO KNOW ABOUT VISITING WASHINGTON D.C. AS A LOCUM TENENS PHYSICIAN, NURSE PRACTITIONER, PHYSICIAN ASSISTANT, CRNA, AND DENTIST
District of Columbia: A Brief History
For a while the city's population remained small, but it suddenly expanded after the Emancipation Proclamation in 1863, when many newly freed slaves came to live there.
Here are some other fun facts about Washington D.C.:
Bill Nye, Al Gore, and composer Duke Ellington were all born here and abolitionist Frederick Douglass lived in D.C. the last 17 years of his life.

Most of the Smithsonian museums line the National Mall, a nearly two-mile-long park that stretches from the Lincoln Memorial on the Potomac River to the steps of the U.S. Capitol.
See for yourself everything that D.C. has to offer! View our job board or fill out our form to have a representative give you a call.
What is there to do and see in Washington, D.C.?
United States Capitol and Capitol Hill
Recognized around the world as a symbol of the United States, the Capitol is the seat of the House of Representatives and the Senate. The huge dome, based on the dome of St. Peter's in Rome, stands out above all other Washington buildings.
Like Washington itself, the building has grown over the years since the central portion was built between 1793 and 1812. The last addition, in 1958-62, enlarged the main façade where presidents take the oath. On the other side, a marble terrace offers beautiful views over the mall and the city.
The Lincoln Memorial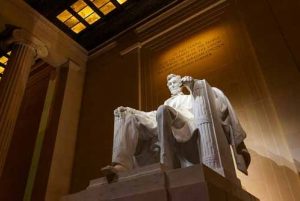 The best-loved of all Washington's memorials, the Lincoln Memorial stands at the far end of the mall, separated from the Washington Monument by the Reflecting Pool. At its center is a 19-foot marble statue of a seated and pensive President Abraham Lincoln surrounded by 36 columns, one for each of the states that existed at the time of Lincoln's death. This is the most famous work designed by noted sculptor Daniel Chester French. Jules Guerin painted the murals on the inside walls, showing important events in Lincoln's life.
National Mall and Veterans Memorials
The spacious swath of lawns and pools that forms a wide greenbelt from the Capitol Building to the Lincoln Memorial is also the site of many of Washington's landmark buildings and monuments. Most prominent at its center point is the Washington Monument, and war memorials include those to veterans of World War II, the Korean War, and Vietnam.
The White House
The White House is the official residence of the President of the United States. The home of every president except George Washington, it was originally built by James Hoban in 1792, and after being burned down by British forces in 1814 was rebuilt in 1818.
Although tours of the interior that include the East, Blue, Green, and Red Rooms; the Ballroom; and the State Dining Room must be reserved well in advance through your Congressional office or embassy, every tourist to Washington will want to see this iconic building, at least from the outside.
National Air and Space Museum
The National Air and Space Museum is one of the world's most popular museums, with a collection of history-making air and spacecraft that includes the original 1903 Wright Brothers Flyer and Charles Lindbergh's Spirit of St. Louis, the first plane to fly solo across the Atlantic Ocean.
More recent flight history is represented here by the Apollo 11 command module, part of the first manned lunar landing mission. Permanent and changing exhibitions illustrate the science, history, and technology of aviation and space flight, covering topics like the use of air power in both world wars, the space race, flight pioneers, and up-to-the-minute flight and space technology.
The John F. Kennedy Center for the Performing Arts
Opened in 1971 and named in memory of President John F. Kennedy, the National Cultural Center overlooks the Potomac River in a state-of-the-art building designed by architect Edward Durell Stone. It is home to the National Symphony Orchestra, which hosts some of the world's greatest guest artists each year, and the Washington National Opera, one of the nation's leading opera companies.
Its three main stages and several smaller stages present over 2,200 performing arts shows and events each year, about 400 of which are free. These represent all types of music and theater, both classical and contemporary.
International Spy Museum
The place for 007 wannabes, the museum covers the techniques, technology, history, and contemporary role of espionage. Many of the exhibits are interactive, and throughout the building are actual examples of real espionage equipment (including a poison dart umbrella designed by the KGB), from declassified hardware and captured equipment to movie props used in the James Bond series.
Photographs, audio visual programs, and special effects combine to give a picture of strategies and methods behind secret espionage missions. The collections include historic spy artifacts from the Revolution and Civil War, along with a wealth of ingeniously concealed and disguised cameras and weapons, even the famous Enigma cipher machine that broke the Nazi codes in World War II.
Where can I drive in 3 hours?
Assuming a starting point of The White House, traveling to these major cities are a great option:
– Baltimore, Maryland: 1 hour and 5 minutes
– Richmond, Virginia: 2 hours and 25 minutes
– Philadelphia, Pennsylvania: 2 hours and 52 minutes
There's so much to do and see in Washington, D.C. that we could not fit it all on one page. But we hope this sparked your interest in living in D.C. as a locum.
Ready to see what locum tenens job openings are available in Washington, D.C.? Visit our current job opportunities page, give us a call, or fill out our application form and a recruiter will contact you by phone.
Remember to sign up for SMS texts to be alerted when new roles in Washington, D.C. are posted.
Looking for more information about becoming a locum tenens provider? Check out the Barton Blog to learn everything there is to know about the locum tenens life or visit our locum tenens FAQs page.