Maryland | Locum Tenens Travel Lifestyle
After the Revolutionary War ended in 1783, Annapolis, Maryland was the capital of the United States – but for less than a year. Did you know that? Neither did we. That's why we've created these travel guides for you to utilize before going on your next locum tenens assignment.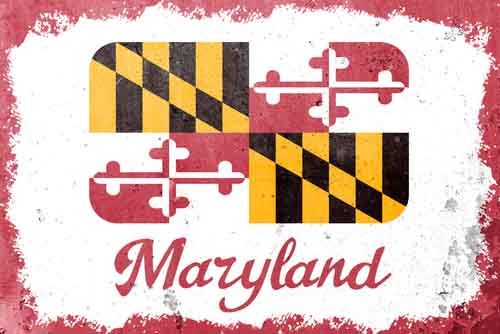 Ready for your next locum tenens assignment?
Contact Barton Associates Today
What You Need to Know About Maryland as a Locum Tenens Healthcare Professional
We know you won't always know much about the state you are traveling to. To help you make an informed decision, we've compiled information from TripAdvisor, state government pages, and tourist information sources to give you a glimpse into life in Maryland.
Locum Tenens Jobs in Maryland
REVIEW OUR JOB LISTINGS
WHAT YOU NEED TO KNOW ABOUT VISITING MARYLAND AS A LOCUM TENENS PHYSICIAN, NURSE PRACTITIONER, PHYSICIAN ASSISTANT, CRNA, AND DENTIST
Maryland: A Brief History
Maryland became the seventh U.S. state in 1788. In the process, the state gave up part of its land two years later which ended up being Washington D.C.
Here are some other fun facts about Maryland:
Francis Scott Key, writer of The Star Spangled Banner, is from Maryland.

Visitors to the Harriet Tubman Underground Railroad National Park can explore the same land that Tubman crossed while guiding almost 70 people to freedom during the 1800s.

The Appalachian Ridge and Valley is a slim strip of land in the north. It's mostly forested and contains farmland and steep ridges.
See for yourself everything that Maryland has to offer! View our job board or fill out our form to have a representative give you a call.
What is there to do and see in Maryland?
Fort McHenry National Monument
Completed in 1803 to guard the entrance to Baltimore's busy harbor, Fort McHenry became a national icon after withstanding a 24-hour bombardment by the British in 1814. The fort saved Baltimore from occupation and inspired Francis Scott Key, who was being held prisoner on a British ship during the attack, to write The Star Spangled Banner.
National Aquarium
The dramatic building overlooking Baltimore's Inner Harbor replicates several ecosystems as homes for marine life from all over the world, as well as birds, mammals, and appropriate plant life.
Baltimore Inner Harbor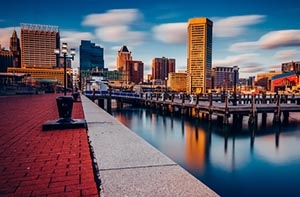 Baltimore's Inner Harbor is a magnet for visitors, filled with attractions and entertainment options. The whole area and the neighborhoods just back from the water have been nicely developed with parks, hotels, restaurants, shops, museums, and historic ships to tour.
Foremost of these is the sloop-of-war USS Constellation, a three-masted sailing ship that saw action in the Civil War and intercepting slave ships off the African coast. Also open to tour are the submarine USS Torsk, the US Coast Guard Cutter Taney, and the Lightship Chesapeake.
American Visionary Art Museum
American Visionary Art Museum displays and celebrates the work of self-taught artists, both local and from around the world. Its collection and frequent changing exhibits are often surprising and thought provoking, looking at art in new ways and from new perspectives.
Beyond the borders of Maryland, where can I drive in 3 hours?
If you see all there is to see in Maryland while you are on assignment with Barton, take an extended day-trip to a nearby state such as Delaware, New Jersey, Pennsylvania, District of Columbia, and Virginia. Maryland is a great location to explore the United States because it borders 5 other states!
Assuming a starting point of Baltimore, traveling to these major cities are a great option:
There's so much to do and see in Maryland that we could not fit it all on one page. But we hope this sparked your interest in living in Maryland as a locum.
Ready to see what locum tenens job openings are available in Maryland? Visit our current job opportunities page, give us a call, or fill out our application form and a recruiter will contact you by phone.
Remember to sign up for SMS texts to be alerted when new roles in Maryland are posted.
Looking for more information about becoming a locum tenens provider? Check out the Barton Blog to learn everything there is to know about the locum tenens life or visit our locum tenens FAQs page.
LIVING THE MARYLAND LIFESTYLE!
Video Reel: Adventures in Baltimore
Summary
---
Experience what adventures there are to see and do in Maryland!