Arizona | Locum Tenens Travel Lifestyle
Everyone knows the feeling – you are getting sick of the same routine and craving something new. Suddenly, as the thought passes through your mind, your phone rings. It's your Barton recruiter with the answer to that very issue. Your recruiter tells you about this new, amazing opportunity in a new location – exactly what you've been dreaming of. The only problem is that it is in Arizona, which you know very little about.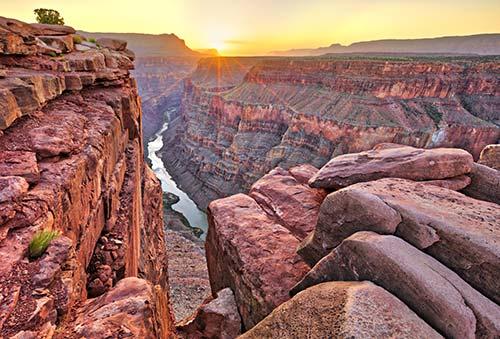 Ready to Hire or Work as a Locum Tenens?
Contact Barton Associates Today
What You Need to Know About Arizona as a Locum Tenens Healthcare Professional
That's where Barton comes in! Our recruiters and staffing specialists do not expect you, the provider, to know ins-and-outs of every state in the country. To help you make an informed decision, we've compiled information from TripAdvisor, state government pages, and tourist information sources to give you a glimpse into life in Arizona.
Remember, this is not an exhaustive list. Just a few nuggets of high-level information to get you started in your own research.
Locum Tenens Jobs in Arizona
REVIEW OUR JOB LISTINGS
WHAT YOU NEED TO KNOW ABOUT VISITING ARIZONA AS A LOCUM TENENS PHYSICIAN, NURSE PRACTITIONER, PHYSICIAN ASSISTANT, CRNA, AND DENTIST
Interesting Facts About Arizona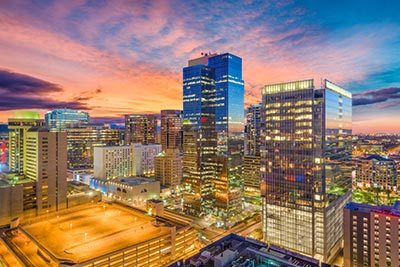 Arizona, appropriately named "The Grand Canyon State" became a state on February 14, 1912. After World War II, the widespread availability of refrigeration and air conditioning caused Arizona's population to boom and Phoenix to become one of the fastest growing cities in America.
Here are some other fun facts about Arizona:
Arizona is the sixth largest state.

Arizona has the greatest percentage of its acreage designated as Indian tribal land in the United States.

Navajo Indians from Arizona were enlisted to transmit secret communications for the U.S. Marines after the Japanese bombed Pearl Harbor in 1941. Known as Navajo Code Talkers, these young men created an oral code the enemy was unable to decipher, fulfilling a crucial role during World War II and saving countless lives.
See for yourself everything that Arizona has to offer! View our job board or fill out our form to have a representative give you a call.
What is there to do and see in Arizona?
GRAND CANYON
Standing on the rim of the Grand Canyon peering out over the endless ridges of colorful cliff walls and deep ravines, it's impossible not to be inspired by this natural wonder. The canyon glows in the late afternoon sun, revealing hues of orange, red, yellow, and everything in between.
SEDONA
Surrounded by stunning red rock mountains and buttes, Sedona has one of the most beautiful settings in Arizona. About a 1.5-hour drive north of Phoenix, Sedona is a popular day trip from the city, but the town is worthy of much more than just a few hours.
HOOVER DAM
Hoover Dam is one of America's great engineering marvels. This massive structure, completed in 1935, crosses the Colorado River, linking Arizona and Nevada. It is 726 feet high and 1,244 feet long.
Beyond the borders of Arizona, where can I visit?
If you see all there is to see in Arizona while you are on assignment with Barton, take an extended day-trip to a nearby state such as California, Nevada, Utah, and New Mexico. If you have your passport, you could even visit Mexico! Arizona is a great location to explore the United States because it borders 4 other states!
Assuming a starting point of Phoenix, traveling to these major cities are a great option:
Las Vegas, NV: 7 hours and 40 minutes driving
Albuquerque, NM: 6 hours and 15 minutes driving
San Diego, CA: 8 hours and 30 minutes driving
There's so much to do and see in Arizona that we could not fit it all one page. But we hope this sparked your interest in living in Arizona as a locum.
Ready to see what locum tenens job openings are available in Arizona? Visit our current job opportunities page, give us a call, or fill out our application form and a recruiter will contact you by phone.
Click here for more information on all the benefits you get from working with Barton Associates!
Remember to sign up for SMS texts to be alerted when new roles in Arizona are posted.
Looking for more information about becoming a locum tenens provider? Check out the Barton Blog to learn everything there is to know about the locum tenens life or visit our locum tenens FAQs page.
LIVING THE ARIZONA LIFESTYLE!
Video Reel: Adventures in Arizona
Summary
---
Experience what adventures there are to see and do in Arizona through the eyes of a travel healthcare professional!