Delaware | Locum Tenens Travel Lifestyle
As a locum tenens provider, you can go just about anywhere. With 50 states to choose from, Delaware may not seem like an obvious first choice- but this little state has a lot more to it than meets the eye. As of 2020, Delaware has 17 hospitals and numerous other medical facilities, making it a great place to be a locum. Each new location you travel to as a locum is a new opportunity to learn skills, meet colleagues, and explore. But despite all the benefits, travel can still be intimidating; that's why we're here. Our recruiters and specialists at Barton are here to support you before, during, and after your assignment. We've compiled information from TripAdvisor, state government pages, and personal recommendations from our staff to give you the best experience.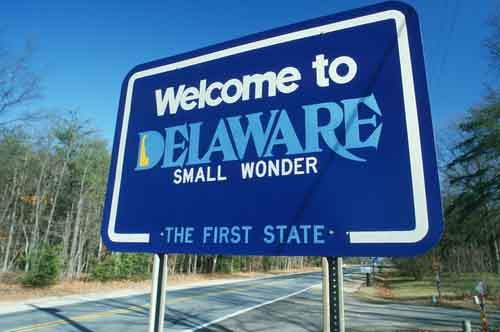 Ready for your next locum tenens assignment?
Contact Barton Associates Today
What You Need to Know About Delaware as a Locum Tenens Healthcare Professional
Delaware is named for the Delaware River, which George Washington and the Continental Army famously crossed on Christmas night in 1776. As one of the original 13 colonies, the state is full of history. The land was originally inhabited by the Lenape tribe, and later colonized by Dutch and English settlers. Colonists in Delaware were initially hesitant to break ties with Britain, but eventually provided one of the best regiments in the Revolutionary War, the Delaware Blues, which captured Philadelphia from the British. There's lots to see and experience in this historic state- but also plenty of modern fun. Here's our suggestions on what to see and do.
Locum Tenens Jobs in Delaware
REVIEW OUR JOB LISTINGS
WHAT YOU NEED TO KNOW ABOUT VISITING DELAWARE AS A LOCUM TENENS PHYSICIAN, NURSE PRACTITIONER, PHYSICIAN ASSISTANT, CRNA, AND DENTIST
Need For Speed
Dover International Speedway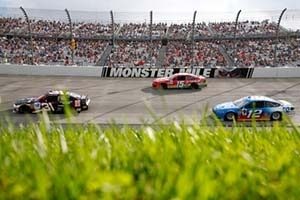 Nicknamed the "Monster Mile", drivers can reach speeds of over 170mph on this track. Since its first NASCAR event, the Mason-Dixon 300 in 1969, the speedway has hosted many racing greats. Visitors consistently rank this track as a fan favorite, but there's some things to keep in mind for your trip. Bring comfortable walking shoes so you can see all the vendors and exhibits, and earplugs if you're sensitive to loud noise. It's recommended to attend on a race day so you can truly get the full experience.
Air Mobility Command Museum
If you're a military buff, history fan, or aviation nerd, this is the place for you. Located on the Dover Air Force Base, the command museum showcases a variety of military aircraft from every era. Set aside a few hours to wander the exhibits and explore the collection of planes. While the indoor museum was closed under COVID-19 restrictions, 25 planes were still on display outdoors on the aircraft ramp. Under normal conditions, the museum is free to enter and staffed by tour guides with rave reviews.
History and Happenings
Fort Delaware State Park
Remember how Washington crossed the Delaware? Well, you're gonna need a bigger boat. Specifically, a ferry. This Civil War era fort is located on an island in the middle of the Delaware River, but the journey is worth it. Visitors recommend about two hours to explore the historic fort. Park staff are dressed in garb from 1836 and can answer any questions you might have about this former POW camp. If you plan to visit, make sure you wear closed-toe shoes. Guests are asked to step on disinfecting biomats to protect the island's wildlife, and wet feet are sure to dampen your spirit.
Hagley Museum and Library
Formerly the industrial site of the DuPont Company, the Hagley Museum and Library is a significant location for the economic growth of Delaware. The DuPont Company was founded in 1802 and produced black gunpowder until 1975. Today, the 235 acres of land owned by DuPont contains factory ruins, restored buildings, and the DuPont family home. Reviews say that the museum is an enjoyable experience for everyone and that guests should plan to spend several hours there. Even if the history doesn't manage to captivate you, the natural beauty of the estate certainly will.
Delicious Discoveries
Dogfish Head Craft Brewery
Don't miss your chance to tour the brewery of one of the nation's most popular beers. This is the only place you can experience the Dogfish Head's 27 rotating taps and exclusive Tasting Room samples. Tours are offered daily and take guests through every part of the brewery. The brewery has won TripAdvisor's 2020 Travelers' Choice Award for consistently receiving rave reviews. Even if you don't drink, there's something for everyone here, including great food and a fun atmosphere.
Delaware Discoveries Trail
As the name implies, this interactive art exhibit stretches across all of Delaware. 11 works of street art were created by local artists, and if you take a picture with four of them, you can win an exclusive prize. The artwork is scattered throughout the state, but if you're not up for a drive you can find your qualifying four just in the city of Wilmington. Once you've got your photos, submit them on delawarediscoveries.com to receive a prize you can use to create your own work of art.
What Else Can I Try?
Once you've explored every corner of Delaware, there's plenty to see and do in neighboring states. New York City, Philadelphia, Baltimore, and Washington DC are all just a drive away. Take a day or weekend trip to see even more of the Northeast!
There's so much to do and see in Delaware that we can't fit it all on one page. But we hope this sparked your interest in living there as a locum!
Ready to see what locum tenens job openings are available in Delaware? Visit our job page, give us a call, or fill out our application form and a recruiter will contact you by phone.
Remember to sign up for SMS texts to be alerted when new roles in Delaware are posted.
Looking for more information about becoming a locum tenens provider? Check out the Barton Blog to learn everything there is to know about the locum tenens life or visit our locum tenens FAQs page.