Illinois | Locum Tenens Travel Lifestyle
Although there were no major battles in Illinois during the Civil War, the state supplied the Union with 250,000 troops. Did you know that? Neither did we. That's why we've created these travel guides for you to utilize before going on your next locum tenens assignment.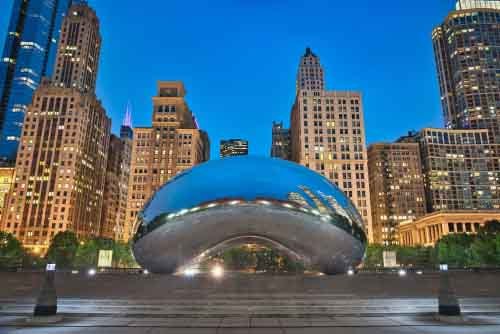 Ready for your next locum tenens assignment?
Contact Barton Associates Today
What You Need to Know About Illinois as a Locum Tenens Healthcare Professional
We know you won't always know much about the state you are traveling to. To help you make an informed decision, we've compiled information from TripAdvisor, state government pages, and tourist information sources to give you a glimpse into life in Illinois.
Remember, this is not an exhaustive list. Just a few nuggets of high-level information to get you started in your own research.
Locum Tenens Jobs in Illinois
REVIEW OUR JOB LISTINGS
WHAT YOU NEED TO KNOW ABOUT VISITING ILLINOIS AS A LOCUM TENENS PHYSICIAN, NURSE PRACTITIONER, PHYSICIAN ASSISTANT, CRNA, AND DENTIST
Illinois: A Brief History
French explorers, Jacques Marquette and Louis Jolliet, first arrived in Illinois in 1673. Illinois became part of the French-controlled Louisiana territory in 1717. However, at the end of the French and Indian War in 1763, the French surrendered the region to the British. After the American Revolution, Illinois became a U.S. territory, and in 1818 it was declared the 21st state.
Here are some other fun facts about Illinois:
The state's official snack food is popcorn, which can be served Chicago-style—that's a mixture of cheese-covered and caramel-covered popcorn!

Illinois is nicknamed 'The Prairie State' because it used to be covered in prairie grass.

Illinois' slogan is the Land of Lincoln because Abraham Lincoln lived there for 31 years. Today visitors can see Lincoln's home and his tomb in Springfield.
See for yourself everything that Illinois has to offer! View our job board or fill out our form to have a representative give you a call.
What is there to do and see in Illinois?
Abraham Lincoln Presidential Library and Museum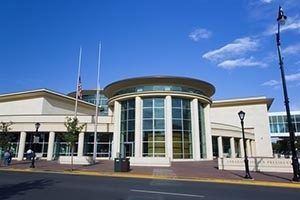 The facility was opened in 2004 but the collections have been a work in progress for well over a century. This is largely a research facility, containing many significant manuscripts and other materials, although not all of the collection is on display to the public.
Starved Rock State Park
This state park, southwest of Chicago on the Illinois River, is noted for its beautiful canyons and waterfalls. The park has 13 miles of trails allowing access to some of the most scenic areas, and guided hikes are also available for safe and educational hiking experiences. The park is listed on the Register of National Historic Landmarks, while the buildings are on the National Register of Historic Places.
Art Institute of Chicago
The Art Institute of Chicago is one of the city's foremost cultural institutions and known internationally for its collections. Housed in a late 1800's building, along with other more modern extensions, the institute contains everything from ancient sculpture to post-Impressionist paintings, and many other areas of interest. Permanent collections include African art, medieval and Renaissance arms and armor, contemporary art, and textiles.
Beyond the borders of Illinois, where can I drive in 3 hours?
If you see all there is to see in Illinois while you are on assignment with Barton, take an extended day-trip to a nearby state such as Ohio, Iowa, Kentucky, Wisconsin, and Missouri. Illinois is a great location to explore the United States because it borders 5 other states!
Assuming a starting point of Chicago, traveling to these major cities are a great option:
There's so much to do and see in Illinois that we could not fit it all on one page. But we hope this sparked your interest in living in Illinois as a locum.
Ready to see what locum tenens job openings are available in Illinois? Visit our current job opportunities page, give us a call, or fill out our application form and a recruiter will contact you by phone.
Remember to sign up for SMS texts to be alerted when new roles in Illinois are posted.
Looking for more information about becoming a locum tenens provider? Check out the Barton Blog to learn everything there is to know about the locum tenens life or visit our locum tenens FAQs page.