Kentucky | Locum Tenens Travel Lifestyle
Imagine for a moment that you are sitting by a campfire, listening to music, sipping on a beverage of your choice. You are thinking about traveling, exploring, and where your next locum tenens assignment will be. Could it be Hawaii? Imagine the beaches, volcanos, and sun! Or, Colorado? You could learn to ski or at least buy new ski clothes and pretend? Then, your phone vibrates. It's your Barton recruiter with the answer. They share a new listing with great pay, your dream schedule, and it will start at a time that fits your current life. The only problem is that it is in Kentucky which you know very little about. That's where Barton comes in!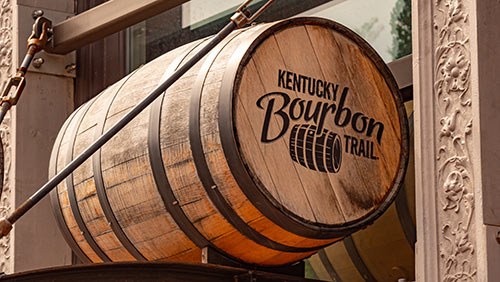 Ready to Hire or Work as a Locum Tenens?
Contact Barton Associates Today
What You Need to Know About Kentucky as a Locum Tenens Healthcare Professional
Our recruiters and staffing specialists do not expect you, the provider, to know ins-and-outs of every state in the country. To help you make an informed decision, we've compiled information from TripAdvisor, state government pages, and tourist information sources to give you a glimpse into life in Kentucky.
Remember, this is not an exhaustive list. Just a few nuggets of high-level information to get you started in your own research.
Locum Tenens Jobs in Kentucky
REVIEW OUR JOB LISTINGS
WHAT YOU NEED TO KNOW ABOUT VISITING KENTUCKY AS A LOCUM TENENS PHYSICIAN, NURSE PRACTITIONER, PHYSICIAN ASSISTANT, CRNA, AND DENTIST
Kentucky: A Brief History
Kentucky was granted statehood in 1792, becoming the first state located west of the famous Appalachian Mountains. And, although the state technically fought for the Confederacy, it is said that the state was deeply divided. Did you know that more than 50% of the lives lost in the War of 1812 were from Kentucky? Yes, Kentucky is an old state, with a rich history.
A few other fun facts about Kentucky:
The famous feud between the Hatfields of West Virginia and the McCoys took place in Kentucky.

The melody to the famous song, "Happy Birthday to You" was created in Kentucky in 1893. Granted the lyrics were not changed to the song we know (and love?) until much later.

Fort Knox is located in Kentucky. As of 2019, the US Treasury still stored about half of its gold there. Just don't try to break in.
See for yourself everything that Kentucky has to offer! View our open jobs in Kentucky or fill our form to have a representative give you a call.
What is there to do and see in Kentucky?
LET'S START WITH HORSES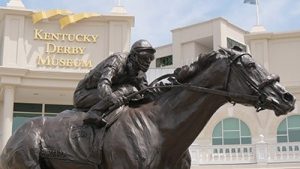 Kentucky is widely famous for its horse racing and bourbon
If you've lived in the United States for any extended period of time, you've heard of the Kentucky Derby. This is more than just a yearly race. It is a tradition and celebration of southern culture and of American history. Truly everyone can enjoy a mint julep drink while wearing an enormous hat. While the race only lasts a minute or two, visitors of Kentucky can learn about the history and traditions at the Kentucky Derby Museum located in Louisville or stop in at Churchill Downs, the racetrack that has held the Derby since 1875.
If you are interested in riding horses, the Kentucky Horse Park is #8 on the TripAdvisor list of things to do in Kentucky. This park is a working farm with dozens of breeds of horses on its 1200 acres of land. If you've ever wanted to ride a horse, this is your chance.
MUSEUMS ROW LOCATED ON MAIN STREET
For a day packed with history, plan a trip to "Museum Row on Main", in Louisville. This road offers museums for everyone in the family. For history lovers, the Frazier History Museum gives visitors a look into the history of Kentucky using interactive exhibits. For those who like to taste their history, visit the Evan Williams Bourbon Experience and/or (no judgement) the Peerless Distilling Co.
Looking to learn more about Sports history? Check out the Louisville Slugger Museum or the Muhammad Ali Center. Or, if you are into science and art, check out the Kentucky Center for the Performing Arts, the Kentucky Science Center, and the KMAC Museum.
GETTING OUTSIDE AND LEAVING KENTUCKY
While we love Louisville, there is much more to see across the state! For outdoor lovers, we suggest starting with Mammoth Cave National Park located 85 miles outside of Louisville. As you can imagine, this is a National Park filled with caves (and rivers)! Camp overnight and take one of their many guided tours to explore the caves. Then, check out the many rivers and hiking options that run through the park.
For those of you who prefer to stay above ground, there are other options like the "Niagara of the South" located in Cumberland Falls State Resort Park (Corbin, KY). This park is home to a 125-foot wall of water which, as you can imagine, is impressive during the day and at night. If you can visit during a full moon, be sure to stay for nightfall to witness a moonbow. This phenomenon, not regularly visible anywhere else in the Western Hemisphere, is like a rainbow but occurs when the Moon's light reflects and is refracted off water droplets in the air. Take in this sight, then try one of their amazing local restaurants.
Looking to explore a little further?

Beyond the borders of Kentucky, where can I drive in 3 hours?
If you see all there is to see in Kentucky while you are on assignment with Barton, take an extended day-trip to a nearby state such as Tennessee, Indiana, Ohio, or Missouri. Kentucky is a great location to explore the United States because it borders 7 other states!
Assuming a starting point of Louisville, traveling to these major cities are a great option:
Cincinnati, Ohio: 1.5 hours driving
Indianapolis, Indiana: 2 hours driving from Louisville
St. Louis, Missouri: This is definitely more of a commitment at 4 hours
Nashville, Tennessee: Only 2.5 hours outside of Louisville, be sure to stop in Bowling Green on the way to visit the Corvette museum.
If you are willing to hop on a flight, be sure to check out The Jamestown Settlement and Colonial Williamsburg in Virginia.
There's so much to do and see in Kentucky that we could not fit it all one page. But we hope this sparked your interest in living in Kentucky as a locum.
Ready to see what locum tenens job openings are available in Kentucky? Visit our current job opportunities page, give us a call, or fill out our application form and a recruiter will contact you by phone.
Remember to sign up for SMS texts to be alerted when new roles in Kentucky are posted.
Looking for more information about becoming a locum tenens provider? Check out the Barton Blog to learn everything there is to know about the locum tenens life or visit our locum tenens FAQs page.