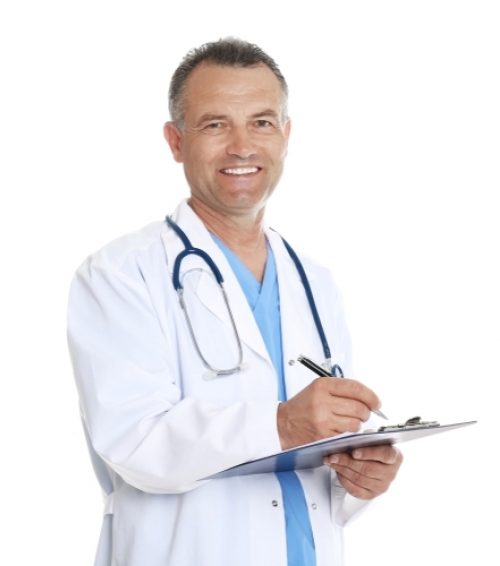 Asking yourself these five questions and reflecting on your honest answers will help you decide if a career as a locum tenens physician is a good fit for you.
Am I someone who thrives in a new environment?
Do you embrace travel by plane or car, even with its hiccups, because you view it as an adventure? Do you settle into a new workplace easily? Do you thrive on exploring a new town or city, its restaurants, its unique attractions?
If you're not easily rattled with a new environment of care, a new patient mix, or working without your usual support system at the beginning of an assignment, a locum tenens position may be just right for you.
Are you eager to meet new people? You may not be an outgoing, life-of-the-party person, but that's not what I'm getting at. Are you okay with asking your new colleagues to make a restaurant recommendation or what local attraction is a must-see?
Are you okay with living in a home away from home that doesn't have your furniture, your entire wardrobe, your fine china, your 1000-book library, or your souvenirs from every single trip you've taken since college?
If you're okay with living without your things and focusing on the riches a new experience provides, a locum tenens position is a good fit.
If you adapt and thrive in a new environment of care, new home environment, and new community environment, consider how a position as a locum tenens physician can enrich your life.
Am I someone who handles stress well?
Stress permeates every work environment, every specialty, and every city in America. In both permanent positions and locum tenens positions, stress will work its way into your life. It's unavoidable.
If your coping mechanisms are more internal or individual, you can handle stress no matter where you practice. If you are a person that exercises, prays, meditates, or journals your stress away, it bodes well for a locum tenens lifestyle. If, on the other hand, you seek stress relief by having a cup of coffee with your best friend, a face to face conversation with your mom, or seeking refuge amongst your creature comforts at home, traveling may not be for you.
If you are a self-nurturing person, a traveling position is a good fit for you.
Am I confident in my clinical skills?
Are you confident in your skills knowing that even if the physical environment changes, you are able to take care of the patients you encounter – even if they're bigger, smaller, or sicker than one's you've cared for before?
No one can be an expert in all things medical. If you are comfortable admitting your limitations and being forthright about your many assets, you'll be a good fit for a locum tenens position and the hospital seeking your help.
Am I interested in learning new things?
Are you willing to learn a better way of doing things? Are you also willing to pass on some of the lessons, easier techniques, or safer approaches to health care you've learned either the easy or the hard way?
If you embrace formal continuing education and the informal exchange of information between new colleagues, a locum tenens position is a good fit for you.
Am I willing to experience freedom in a new way?
Are you willing to hand over your current practice/office/staff/billing and focus on patient care?
Having your own practice may equate to freedom for you. You can set your fee schedule, accept the insurance plans that fit with your business model, and run your office as you see fit.
But I would argue that kind of freedom isn't free at all. It comes with worries, financial and billing responsibilities, and a short leash. And then there's the stress of finding coverage for your patients when you need a break.
The benefits of a career as a locum tenens physician are, in fact, freedom to set your schedule, freedom to choose where you practice, freedom from financial worries related to operating your own practice, freedom to explore the country, and freedom to focus on patient care.
Want to learn more about locum tenens with Barton Associates? Fill out the form and one of our representatives will reach out to you!