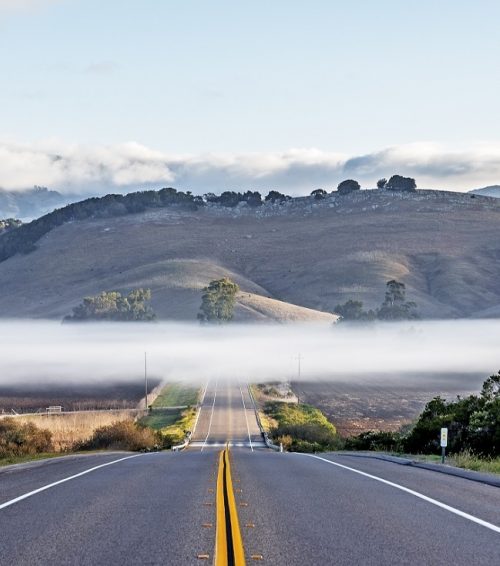 Dr. Lucase W. is a locum tenens pediatrician who has been working with Barton Associates for approximately five years, at the time of our interview. In that time, Dr. Lucase has worked three or four assignments across rural and suburban areas in California and Wyoming, where he holds active licenses.
Dr. Lucase was kind enough to share his locum tenens story with us. Here's what he had to say about the ability locum tenens work has given him to practice in different settings, how his physician friends feel about locum tenens, his passion for healthcare, traveling on the job, and his relationship with his Barton recruiter.
Locums Gives Me Options
For Dr. Lucase, the flexibility of locum tenens assignments and the ability to control when and where he works has allowed him to practice across a variety of practice settings and locations.
"Coming from private practice for three years before I embarked on the locum tenens positions, it was a different lifestyle," he said. "What I liked most about the flexible schedule was the ability to work in different settings, different places, different hospitals."
"I do like autonomy. That's one of the reasons I truly enjoy being locums, because I feel like I'm an independent physician, I can make my own decisions, and practicing especially in suburban, rural areas."
More Providers Should Look Into Locum Tenens
Reflecting on the opportunities locum tenens has given him in his healthcare career, Dr. Lucase told us he wishes more of his colleagues would realize the same benefits.
"It's just been a wonderful experience, and I wish more physicians would know about locum tenens opportunities," he said. "I think more physicians could really help them to explore different options. I think most of my friends are aware, and some of my friends are actually doing locum tenens, as well. I think more and more physicians are becoming more aware of different options from traditional practice settings."
Locum Tenens Furthers My Passion for Healthcare
When asked about whether he still had a passion for healthcare, Dr. Lucase was highly enthusiastic. He told us, "Yes, 100 percent."
What does locum tenens have to do with it? He said:
"I've been practicing for over 10 years in different settings — both outpatient and inpatient, in different areas, rural, suburban, city — you name it, I've covered it all. I'm blessed to have such an amazing opportunity. My passion for healthcare will always be there, and I plan to continue practicing medicine for the rest of my life! That's my passion, and I think being a locum tenens provider opens up more options for physicians like me."
Barton Makes Travel Easy
A benefit of working with Barton, Dr. Lucase said, is the ease of travel arrangements. "Providers such as me, we don't have to worry about that, making arrangements, which is amazing," he told us.
"We can just concentrate and focus once we get there to the facility. We can focus on medical care, do our job, rather than the daily chores. If anything comes up, I can just make a phone call in case of a travel delay. That's really hard to do if I were to do it myself."
My Barton Recruiter Is My Go-to
"I've been working with my Barton recruiter for such a long time," Dr. Lucase said. "Again, you know, about four or five years, and he's always been readily available if I have questions regarding certain assignments, he's always on top of things as far as letting me know of any new assignments. And so he's kind of my go-to person for the locum coverage."
As for his career going forward? Dr. Lucase said, "The relationship, I have to say, has been wonderful the past four or five years, and I expect that to continue."
Want to learn more about locum tenens with Barton Associates? Fill out the form and one of our representatives will reach out to you!