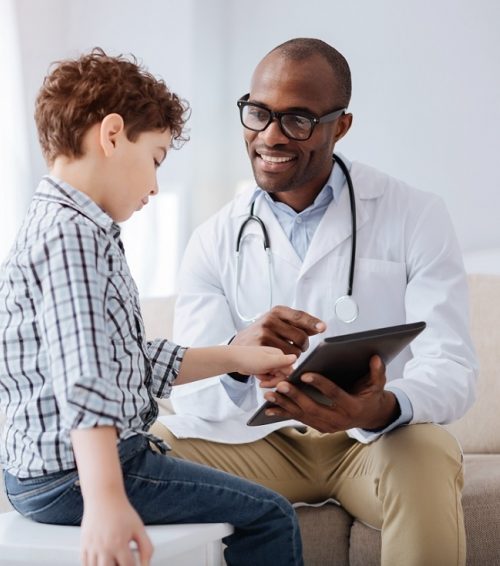 Over approximately two years of working with Barton Associates, Dr. Stephen K. has been on several locum tenens assignments in pediatrics. Dr. Stephen was kind enough to share his locum tenens story with us.
Here's what he had to say about the freedom of locum tenens assignments, his advice for first-time locums, his relationships with patients, and his experiences with his Barton recruiter.
Locum Tenens Allows Me to Pick and Choose
For Dr. Stephen, the flexibility of assignments was easy to pinpoint as his favorite part of doing locum tenens. "I love the interaction with patients," he said. "Especially when it can be on my own schedule. Dr. Stephen also said that locum tenens has been the perfect option:
"At this point in my life and career, I don't want to do a full-time clinical job. And so locum work gives me the flexibility of being able to work when I want and kind of where I want, too."
When it comes to where he works, Dr. Stephen would gladly return to California, where he's done locum tenens before, if given the opportunity. After we asked about his other assignments, he noted, "They're non-memorable. Nowhere near as memorable as wine country."
You're Allowed to Say "No"
One of the most noted benefits of doing locum tenens work is the ability to dictate your schedule and take control of your career. For Dr. Stephen, this is also a part of locum tenens that first-timers should be aware of.
"You don't have to say yes to every assignment that's offered to you," he advised.
Fortunately, your Barton recruiter will work with you, identify assignments you prefer, and locate other locums who can take on positions that might not be a great fit for you. "It's easy," Dr. Stephen said. "You can push back, and you can work it out."
My Patients Love Seeing a Locum
Patient relationships are important to any healthcare provider, and locums are no exception. In Dr. Stephen's experience, patients love interacting with him as much as he loves interacting with them. "I've never had anybody that had any issues with me being a locum," he said.
In fact, Dr. Stephen told us, it's these patient relationships that have kept his passion for healthcare alive through many years of clinical practice.
My Recruiter and I Get Along Great
Another highlight of Dr. Stephen's locum tenens experience is his relationship with his Barton recruiter. "She has been really good and flexible and fun to talk with and to work with," he said. When faced with travel issues in the past, Dr. Stephen said, his recruiter was able to smooth things over.
"We just had some missteps relative to the travel agency," he said. "My Barton recruiter was very helpful with getting that resolved." Additionally, Dr. Stephen noted, she has been highly accommodating to his various requests and needs over different assignments.
Want to learn more about locum tenens with Barton Associates? Fill out the form and one of our representatives will reach out to you!