Locum tenens, a Latin term meaning "holding the place," is a $3.9 billion industry that is projected to reach $6.2 billion in the next 5 years, but not much is known about the providers behind this temporary work.
We know it's an attractive option for medical professionals to gain clinical experience, access increased career flexibility and avoid burnout… but how did they discover locum tenens? Why did they choose to pursue this work? What keeps them involved? Is travel really the primary motivation?
To better understand the industry, the locums, and the providers who have not yet explored this career path, Barton Associates initiated the General Locum Survey in early 2019. The General Locum Survey sought to answer how they learned about this career path, why they started, the best and worst parts about locum tenens, and more.
Check out the infographic below for their answers: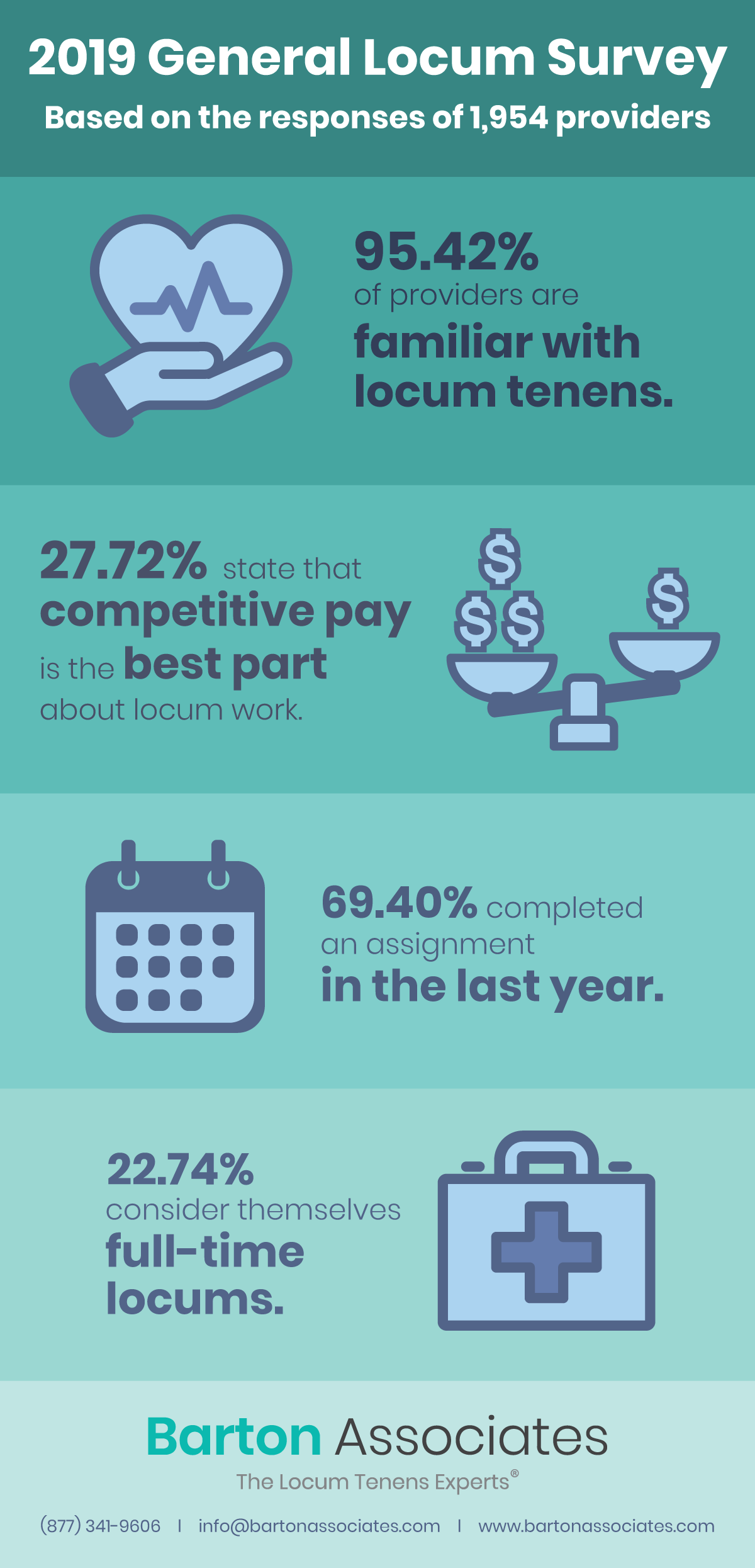 Looking for the full results? Download your free copy of this resource to learn about the state of the locum market, and suggestions for improving the recruiting methods and staffing experience across all staffing agencies in the United States.