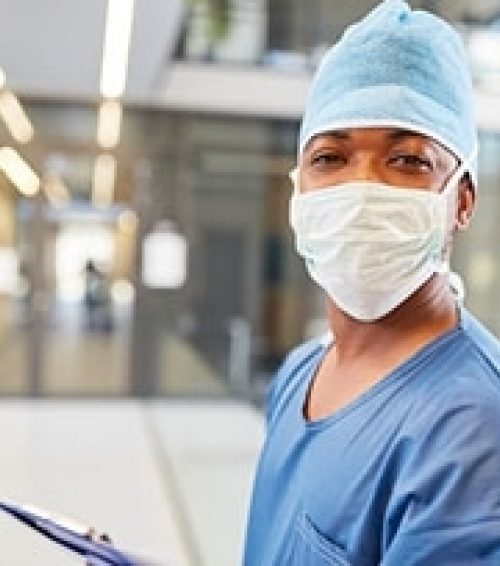 What Can a Physician Assistant Do?
Physician assistants (PAs) are an integral part of the healthcare system. PAs provide many of the same services as physicians. Their scope of practice, dependent on state regulations, includes the ability to diagnose illness, develop and manage treatment plans, and prescribe medication, according to the American Academy of Physician Assistants (AAPA). They can practice in every medical setting and specialty, according to the 2020 AAPA Salary Survey, making them indispensable for providing quality healthcare to patients.
Medical Settings:
54% outpatient office or clinic

37% hospital

5% urgent care center

4% other (such as schools or universities, nursing home, rehab or correctional facilities)
Specialties:
28.7% surgical subspecialties

26.9% other (such as psychiatry, hospice and palliative care, OB/GYN)

21.1% primary care

12.4% internal medicine subspecialties

9.5% emergency medicine

1.5% pediatric subspecialties
There are approximately 150,000 physician assistants in the United States and, according to the 2021 AAPA Salary Report, PAs have over 400 million patient interactions per year.
According to the Bureau of Labor Statistics (BLS), employment of physician assistants is projected to grow by 31% from 2019 to 2029, due to an increased demand for healthcare services because of the growing and aging populations.
What are the requirements for a PA?
Physician assistants are educated at a master's degree level; most PA programs take three academic years (27 months) and require more than 2,000 hours of clinical rotations. PAs must then take a certification exam and then obtain a license in the state where they plan to practice. Once certified and licensed, PAs need to complete 100 hours of continuing medical education credits every two years and take a recertification exam every 10 years.
How has the COVID-19 pandemic affected PAs?
The COVID-19 pandemic put an unprecedented strain on the healthcare system, with about 22% of the nation's PAs being furloughed in its immediate wake, according to Healthcare Dive. Despite the furloughs, PAs were able to step up in a number of ways during the pandemic. In Massachusetts, PAs were able to move into departments where there was an immediate need, such as the emergency room, acting as a "backup labor force" in areas of the hospital that were hit the hardest by the pandemic, according to Commonwealth Magazine. Similarly, PAs were also able to switch between specialties while also staffing COVID-19 screening sites or telehealth call centers.
One move the Department of Public Health made during the pandemic was to issue an order that would allow PAs to switch their supervising physician without state approval, making it easier for PAs to move from one department to another. And most states waived practice requirements to provide PAs with more autonomy. Only three states—Alaska, Arkansas, and Kentucky—had not taken any action to waive practice requirements during the pandemic, according to the AAPA. Eight states–Maine, Michigan, New Jersey, New York, Louisiana, South Dakota, Tennessee, and Virginia–waived or suspended requirements by executive order, and executive orders in Louisiana, Maine, New Jersey, and New York currently remain in effect. Previously, PAs were required to have a legal practice agreement with a doctor in order to diagnose patients or prescribe medications. In some states, waiving practice requirements also enabled PAs to perform certain medical services without being supervised by a doctor.
The education and training physician assistants undergo more than prepares them to work in a variety of settings, and the care they provide is comparable to that of physicians. PAs are key members of any healthcare team and are often able to step in at a moment's notice to ensure that patients get access to the care they need when they need it.
Ready to begin your locum tenens career with Barton Associates? Take a look at our open jobs or fill out the form and one of our representatives will reach out to you!