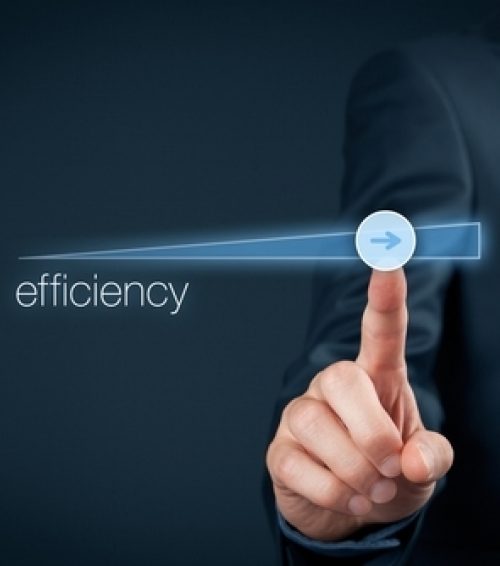 Bombarded with random items from multiple directions throughout our day, most of us want to streamline our processes and maximize our time. I've found these seven strategies really help:
Review charts and pre-write notes
I spend time in the morning prior to rounds reviewing each patient's chart, checking labs, reviewing prior notes, and pre-write my day's notes. It helps me see which patients are likely to go home and prioritize their visit early in the day and allows me to correct labs — obviating several nursing calls. This is, by far, the most valuable efficiency strategy I use.
Speak to your consultants directly, early, and often
Since you've reviewed your charts, you know which consultants you need to speak with. Use a symbol on your list to identify each one. If you need to speak to the gastroenterologist before you discharge a patient, speak to her about all the patients you share. If you run into the cardiologist on rounds, discuss all of your shared patients, not just one. A quick conversation can save you hours of waiting for tests or progress notes to be completed and consultants grow accustomed to calling you back.
Run your list with the tele tech
Even if this means doing it with each tech in the hospital, floor and ICU, you'll identify issues you don't recognize otherwise. And you'll d/c tele sooner, when the patient doesn't need it, which saves money.
Type as you talk
Would you like to be done when you finish rounds instead of having two or three more hours of paperwork? Do you have access to a workstation on wheels or one in the patient's room? If so, try this. See the patient with your pre-written note and all the labs open. It not only gives you easy reference to answer every question patients may ask about their labs or studies, you can type subjective items in the patient's own words and take an incredibly detailed history – no long-term memory needed.
Wash your hands, examine the patient, re-wash, and complete your note. This won't work unless you can type without looking at the keys, so you can maintain eye contact with the patient. Review the completed note with them, place any orders they need, and you're done. They appreciate it and know that you're listening.
Master your EMR
You've spent the time to learn your EMR. Now, invite your IT people back to review it again so you can truly master it. They can show you templates, "dot phrases," macros, or ways to set up order preferences that will save you time.
Train team members to be your gatekeepers
You want to spend as much time as possible with patients. But you needn't always have to return two, three, or four times. When a staff member says "Oh, Miss Jones has another question for you" ask them what it is. 90 percent of the time, the nurse knows the answer. Getting called back is a big time-waster, but causes major patient dissatisfaction if you don't get it right.
Ask hospital staff for their opinions
Invite the pharmacist, PT/OT, and case managers to round with you, or meet with them for ten minutes as soon as you finish rounds. Work out your discharge plan together and identify any road blocks. Confirm discharge disposition so you're not surprised when there's no SNF bed to accept the patient that's going to need six weeks of I.V. antibiotics.
Hospital staff see things that you don't. Everyone has an opinion about how they'd do things differently. So, ask! Not every idea will work, but some will, and others may inspire new answers.
Want to learn more about locum tenens with Barton Associates? Fill out the form and one of our representatives will reach out to you!