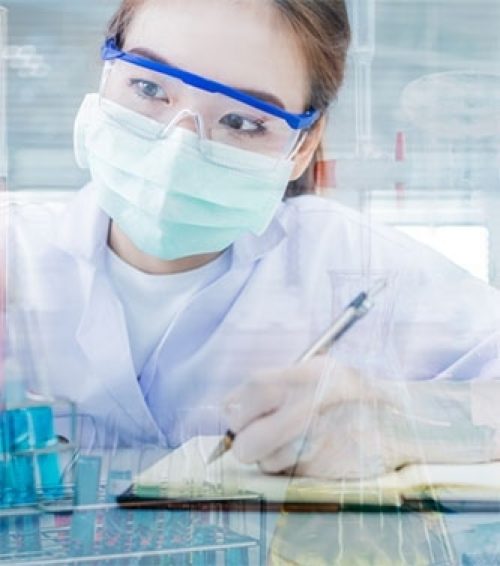 Although most
nurse practitioners
work directly with patients providing medical care in hospitals or clinics, there are many alternative careers for nurse practitioners that NPs can explore.
This article tells my personal story as a psychiatric nurse practitioner now working as a researcher at Microsoft. I also review some unique non clinical nurse practitioners jobs for nurse practitioners who are seeking a new challenge in their career.
Non Traditional Jobs for Nurse Practitioners: What Are My Options?
Because of their extensive and diverse knowledge, nurse practitioners are qualified for nontraditional career paths and nonclinical NP jobs in politics, technology, writing, and education, as well as some non-traditional NP jobs within healthcare such as locum tenens, aesthetics, and foreign health.
Alternative Jobs for Nurse Practitioners to Consider
Nurse practitioners, especially those with doctorate degrees, are poised to fill roles in politics, technology, writing, and education.
Nurse practitioners can run for local, state, or national government offices, or they can fulfill roles in public health, urban planning, or health ethnography. They are well-suited to work at law firms as medical consultants and legal experts. With their training in clinical research, nurse practitioners can also apply for positions in user research or patient experience at hospitals, healthcare tech startups, or insurance companies. Finally, nurse practitioners are often qualified to fill positions as professors, clinical editors, and continuing education writers.
Unexpected Non-Clinical NP Job Opportunities
You don't have to leave patient care to find a new, exciting career path as a nurse practitioner. Some nurse practitioners seek out off-the-beaten-path clinical opportunities instead. Such settings might include correctional facilities, cruise ships, spas, or home health agencies. In addition, as telemedicine continues to grow, so too does the demand for qualified nurse practitioners.
A particularly popular option for nurse practitioners interested in changing up their careers is locums tenens. Locum tenens allows you to take on shorter assignments at different facilities in different locations. This awards the opportunity to explore new places, meet new people, and gain new skills; not to mention the pay is typically higher and hours more flexible.
Something I always try to emphasize to my mentees and through my blog is that nurse practitioners are highly qualified, extensively educated, and incredibly talented individuals who can do just about anything they set their mind to! The opportunities are truly endless, so please don't ever feel stuck or bored at your job. Seek out something new and exciting instead, and then share your unique knowledge with others.
My Story As Non-Clinical Nurse Practitioner
In summer 2012, I headed off to nurse practitioner school to study psychiatry at Vanderbilt University. To my absolute elation, I immersed myself in the study of human behavior and clinical psychology. Upon graduation, I practiced in a rural community mental health center and later in a large hospital system on a consultation-liaison team.
My clinical experiences put me up close and personal with the challenges facing the healthcare system. Wanting to share my experiences with nontraditional career paths, I began publishing articles on industry blogs, attempting to both define and elucidate these problems while letting my imagination explore potential solutions. I started my own blog, Modern Nurse, to create a space for nurses to access information about solving these issues and offer their own perspectives on new technologies.
As my interest in technology grew, I joined the HIMSS organization, a national multidisciplinary group of healthcare providers and industry professionals interested in using technology to improve patient care. The HIMSS special interest group for nurses connected me with the chief nursing strategist at Microsoft and the chief nursing officer at IBM. I had no idea that nurses were so involved in technology.
At the time, I lived in Seattle, Washington, in a small apartment overlooking the city. I watched Amazon, Facebook, Twitter, and Google build skyscrapers that permanently changed the shape of the skyline. I was in constant awe of their success and innovation, so I decided to start applying. Two years later, here I am: a psychiatric nurse practitioner working at Microsoft as a researcher.
My coworkers call me "Maverick," or "Mav" for short, and sometimes they throw in a "doctor" to be facetious. Although my background is unique, I fit right in. I work on an incredible team of researchers who study human behavior in order to design better products. I use my background in psychology every day, and I've had the opportunity to share new research methods I learned in NP school.
Since joining the technology industry, an unexpectedly natural place for an NP to work, I've begun to notice all the other nontraditional career paths in healthcare. Our extensive education and diverse knowledge base has set us up for various opportunities, many of which don't involve the expected hospital setting.
We're always excited to hear new locum tenens stories. Have you explored nontraditional career paths in healthcare? Are you interested in sharing your unique experiences? Let your recruiter know and we'll make it happen!