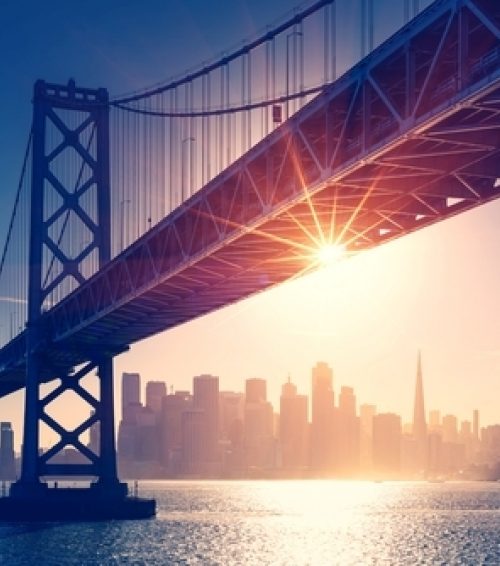 PA scope of practice laws vary throughout the country. In this series, we will outline physician assistant scope of practice laws across all of the United States. Be sure to check back every month as we make our way state-by-state, highlighting what you need to know about each state's unique practice laws.
Key Takeaways
Generally, California is more restrictive for PAs than other states. The state dictates the majority of scope requirements, which does not allow the PA to practice independently. That being said, the structure may be preferable to some providers. Since the facility is able to determine their own scope of practice, this means no facility will be the same; the more facilities you practice at, the more experience you will gain.
To provide you with as much information as possible, below you will find the "6 Key Elements for PA practice" of the AAPA as well as other California specific scope of practice information for PAs. Also in this article, you will find information about OTP (Optimal Team Practice), which is projected to affect California in the future.
Six Key Elements for PA Practice
Licensure as Regulatory Term: Yes
You must have an active license in the state of California in order to practice.
If you do not have a California license, it is possible to obtain one within, on average, 12-16 weeks.
Here at Barton Associates, we have a dedicated licensing team that will assist you through the process.
Full Rx: Yes
A PA may prescribe schedule II-V controlled medications such as oxycodone, fentanyl, and hydromorphone, as well as all non-controlled medication.
Originally, it was called "prescription transmittal" when PAs did not have full prescriptive authority in California.
Scope Determined at the Practice Site: Yes
The facility will approve a PA's scope of practice in the facility based on criteria including, but not limited to, the PA's experience, education, and physician delegation.
Although the state of California sets the PA scope of practice laws/regulations, this key element gives the practice the sole determination of the scope of which they will allow the PA to practice.
Adaptable Supervision/ Collaboration Requirements: Yes
Physician collaboration is required for all PAs to ensure all members of the healthcare team are performing duties they are licensed and authorized to do.
California does not require on-site or in-person physician oversight for surgical procedures that require something other than local anesthesia. (more on this below)
Chart Cosignature Determined at Practice Level: No
Cosigning charts was originally implemented for physicians to demonstrate they were observing PA practice.
Across the country, this requirement is decided either by the state or by the individual healthcare facility. In California, it is at the discretion of the state, meaning all charts must be cosigned by the attending physician.
Physician May Practice with Unlimited Number of PAs: No
California physicians may practice with up to four PAs at one time.
This limitation is not uncommon, as there are only 12 states that do not limit the amount of PAs with which a physician may practice.
While this does limit the number of PAs that can work in one facility, it does ensure physicians can dedicate appropriate amounts of time to each PA under his/her supervision.
Adaptable Supervision/ Collaboration Requirements (continued):
Although there are no requirements for in-person supervision, there are required meetings for medical records. This meeting will go over 10 records per month for 10 months per year or five percent within 30 days of employment. If the patient receives schedule II prescription, this requirement is changed to 20 percent of the medical records within seven days.
OTP (Optimal Team Practice)
All information below regarding OTP was collected from the AAPA. If you would like to read more, visit www.aapa.org/advocacy-central/optimal-team-practice/.
What is it?
Optimal Team Practice occurs when PAs, physicians, and other healthcare professionals work together to provide quality care without burdensome administrative constraints.
What does OTP mean for the patient?
When a PA isn't legally tethered to a physician, PA employers (health systems, hospitals, and group practices) can be more flexible in determining healthcare teams.
Allows healthcare teams to more effectively and efficiently meet patient needs.
Opens up more options for patients to be seen by healthcare providers, such as PAs, especially in medically underserved communities where there are not enough physicians on staff.
When disaster strikes, medical volunteers are vital resource to relief efforts. OTP allows PAs to provide volunteer medical services during a disaster or emergency.
What does OTP mean for me as a PA?
Allows PAs to practice more independently by not requiring physicians to have a specific relationship with PAs.
Healthcare teams can be determined on a case-by-case basis at the practice level, providing the opportunity for physicians to different PAs on different cases.
Allows physicians to work with PAs more easily when they are employed in hospitals, health systems, and other corporate structures that use staffing companies. Currently, PAs are often prevented from participating in these staffing arrangements since, unlike NPs, they are not eligible for direct payment, and, therefore, cannot reassign their insurance reimbursements to the staffing company.
Assembly Bill 5
Currently, the Assembly Bill 5 (AB5) is slated to take effect starting in January 2020. The bill affects gig-economy independent contractors such as Uber and Doordash, but as locum tenens are considered independent contractors, it has our attention. As a result, there has been wide speculation as to how this will affect locum tenens providers. Read our blog post regarding AB5 to learn more.
Want to learn more about locum tenens with Barton Associates? Fill out the form and one of our representatives will reach out to you!